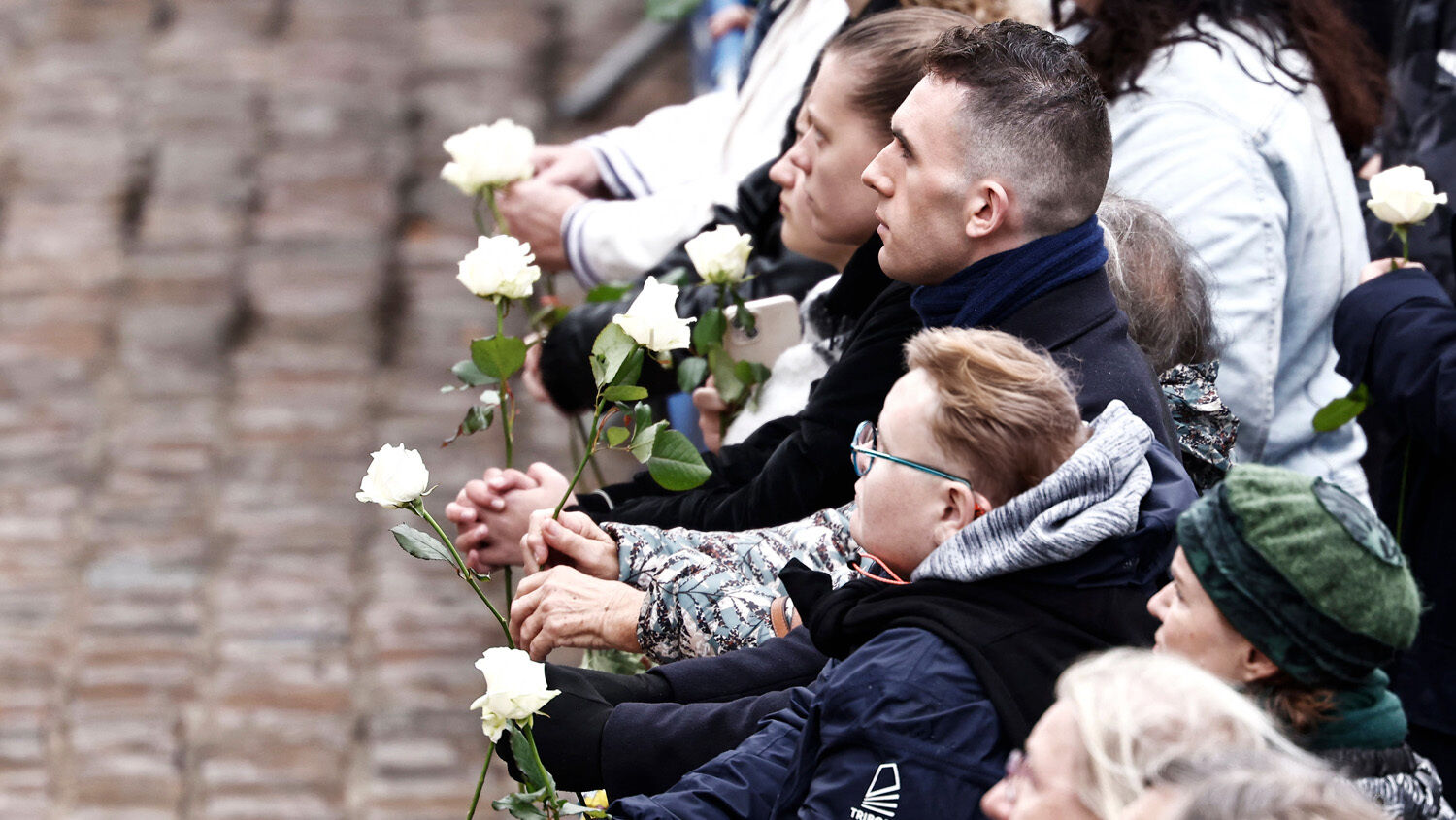 Again: Islamic Terrorist Kills Teacher in France
As tragedies repeat themselves, Europe seems to be asleep. This will soon change.
"Never again." This was the refrain of many French officials in 2020 after the murder of Prof. Samuel Paty. Yet three years almost to the day after his death, France has suffered another, almost identical killing.
Dominique Bernard taught literature at a secondary school in Arras, France. On October 13, Hamas's designated "day of rage," a Chechen migrant shouting, "Allah Akbar" barged into his classroom and stabbed him to death in front of his students. The terrorist also wounded two others.
Following the murder, French Prime Minister Elisabeth Borne declared that "barbarism will never prevail in the face of knowledge; the republic will never bend in the face of terrorism."
Interior Minister Gerald Darmanin drew attention to the more than 800 illegal immigrants he has deported since 2017. Yet he glossed over the fact that 636 expulsions took place from 2017 to 2020 but only 200 from 2020 to 2022. In the first half of 2022, only 6.9 percent of expulsions were enforced, compared to 22 percent in 2012.
The most recent terrorist, Mohammed Mogouchkov, was known to French intelligence services for his links with radical Islam and was recently placed on the terrorist watch list. According to Le Figaro, "Since this summer, he had been the subject of multiple intelligence collection techniques and active surveillance measures—he was wiretapped and under physical surveillance."
The terrorists who commit these attacks often live in France for years; they are known to police but rarely deported. Mogouchkov had been living in France since 2008. His application for asylum was rejected, but he stayed in the country thanks to the support of private organizations who opposed the government's decision.
According to a recent poll by csa Institute, 87 percent of French are in favor of creating a law requiring immediate deportation of any individual on the terrorist watch list. According to a 2018 Ifop survey, 66 percent of those polled felt immigration "plays a negative role in terms of security."
These tragedies are becoming more frequent, and Europe seems asleep. But soon it will reach a breaking point. As Muslim crime, violence and attacks worsen, more Europeans will want a leader who dares to forcefully confront the Islamist threat and protect their way of life.
The Bible prophesied the conflict we see in Europe today. Daniel 11:40 details a conflict between "the king of the north," which the Trumpet identifies as Europe, and "the king of the south," which corresponds to Iran and radical Islam.
Daniel 8:23 reveals that a strong leader with kingly authority will rise in Germany. He will have power over 10 European nations or groups of nations, including France. He will gain control of the Continent because Europe desires strong leadership. Daniel 11:21 shows this leader will "obtain the kingdom by flatteries."
To learn more, read our article "Europe's Altered Personality" in the September 2023 Trumpet.