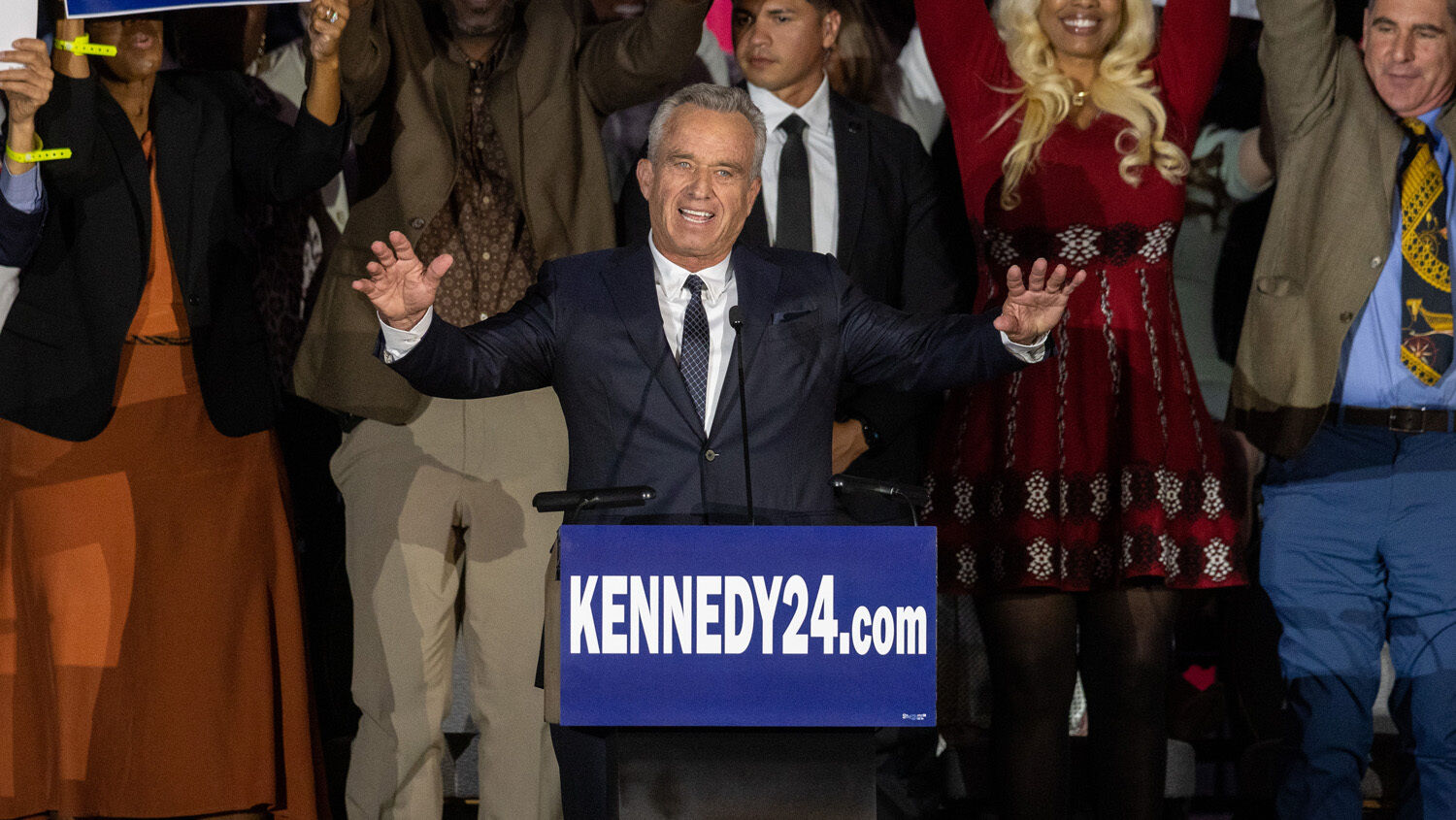 Robert Kennedy Jr. Threatens to Split Democratic Party
Anti-vaccine activist Robert F. Kennedy Jr. is planning to run for the United States presidency as an independent candidate, instead of pursing the Democratic Party nomination.
The nephew of former U.S. President John F. Kennedy posted a video on YouTube on September 29 asking Americans to join him for a "major announcement" in Philadelphia, Pennsylvania, on October 9. He then decried corruption in both parties before promising a "sea change" in American politics.
Split vote: Many Democrats are worried about an independent Kennedy run. Rasmussen polling data indicates that 33 percent of Democratic voters and 14 percent of Republican voters may support Kennedy if he establishes a third party. That is not enough voters to hand Kennedy a presidential victory, but it may be enough to split the Democratic Party and hand victory over to Donald Trump.
Kennedy has garnered quite a few supporters among both Democrats and Republicans for his stance against covid-19 vaccines.
Political shift: Corruption scandals involving both the Biden crime family and covid-19 are pushing Americans to support more conservative candidates. The rise of Robert F. Kennedy Jr. shows that the Democratic Party could split between a radical candidate and a moderate candidate in a way that benefits Republicans in the next election.
God promises to temporarily spare America so people have one final chance to repent (Amos 7:8-9). This will undoubtedly involve exposing some major corruption.
Learn more: Read "A Weapon to Transform America."