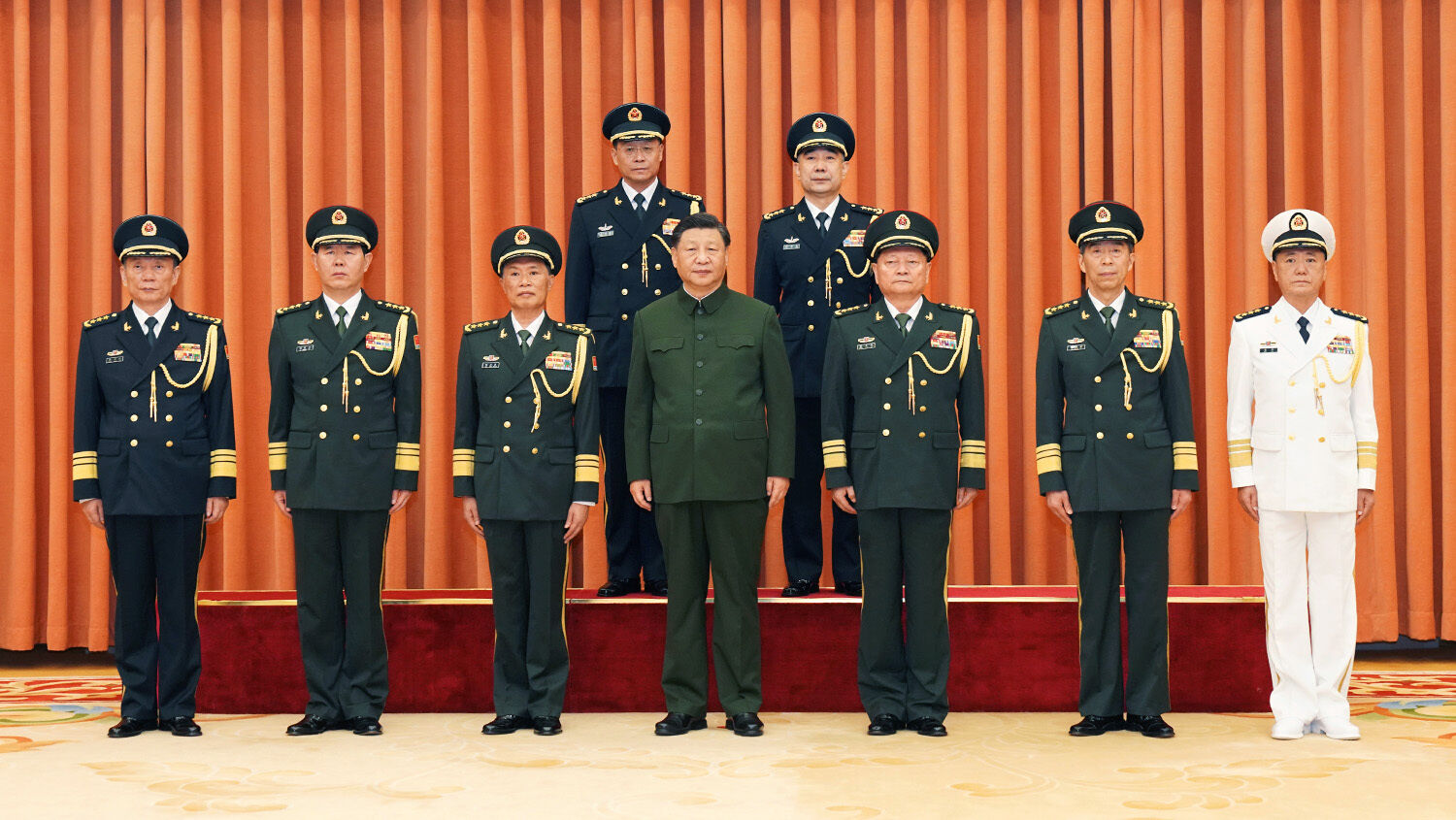 Xi Jinping's Military Purge Is Preparing China for War
Xi Jinping's recent purge in the senior ranks of the People's Liberation Army (pla) shows that China is fast preparing for war, warned Newsweek commentator Gordon Chang on August 14.
Xi recently replaced the commander of the Rocket Force, Li Yuchao, and its political commissar, Xu Zhongbo. Li's deputy, Liu Guangbin, and Zhang Zhenzhong, a former deputy, have also disappeared. Around the same time, in early July, deputy commander of the Rocket Force Wu Guohua reportedly took his own life.
The Rocket Force controls China's nuclear arsenal, responsible for almost all 400 or so nuclear warheads in the country. A likely explanation for the upheaval in the Rocket Force is that Xi is getting China ready for war.
From the beginning of this year, Xi Jinping has been purging the military of officers opposed to going to war—because he's preparing for one. Xi needs obedient Rocket Force officers to execute orders to launch nuclear weapons, especially if the initial stages of a war do not go well for Chinese attackers.
—Gordon Chang
War with Taiwan? Earlier this year, China's defense minister threatened to attack any nation trying to separate it from Taiwan. In April, the Chinese regime handed down a death sentence to former Air Force commander Liu Yazhou for his opposition to an invasion of Taiwan. Xi is not afraid to eliminate anyone in the pla who expresses opposition to war.
The Trumpet says: China will continue to aggressively prepare for war as tensions over Taiwan increase. Ultimately, we expect Taiwan to be forced under the control of the Chinese Communist Party.
How could anyone fail to see that Taiwan is destined to become a part of mainland China? These 21 million people [now 23.6 million] are going to be forced into the Chinese mold.
—Gerald Flurry, Trumpet editor in chief, "Taiwan Betrayal"