America Under Attack Was Prophesied
God is pleading with you to heed the warning in this book.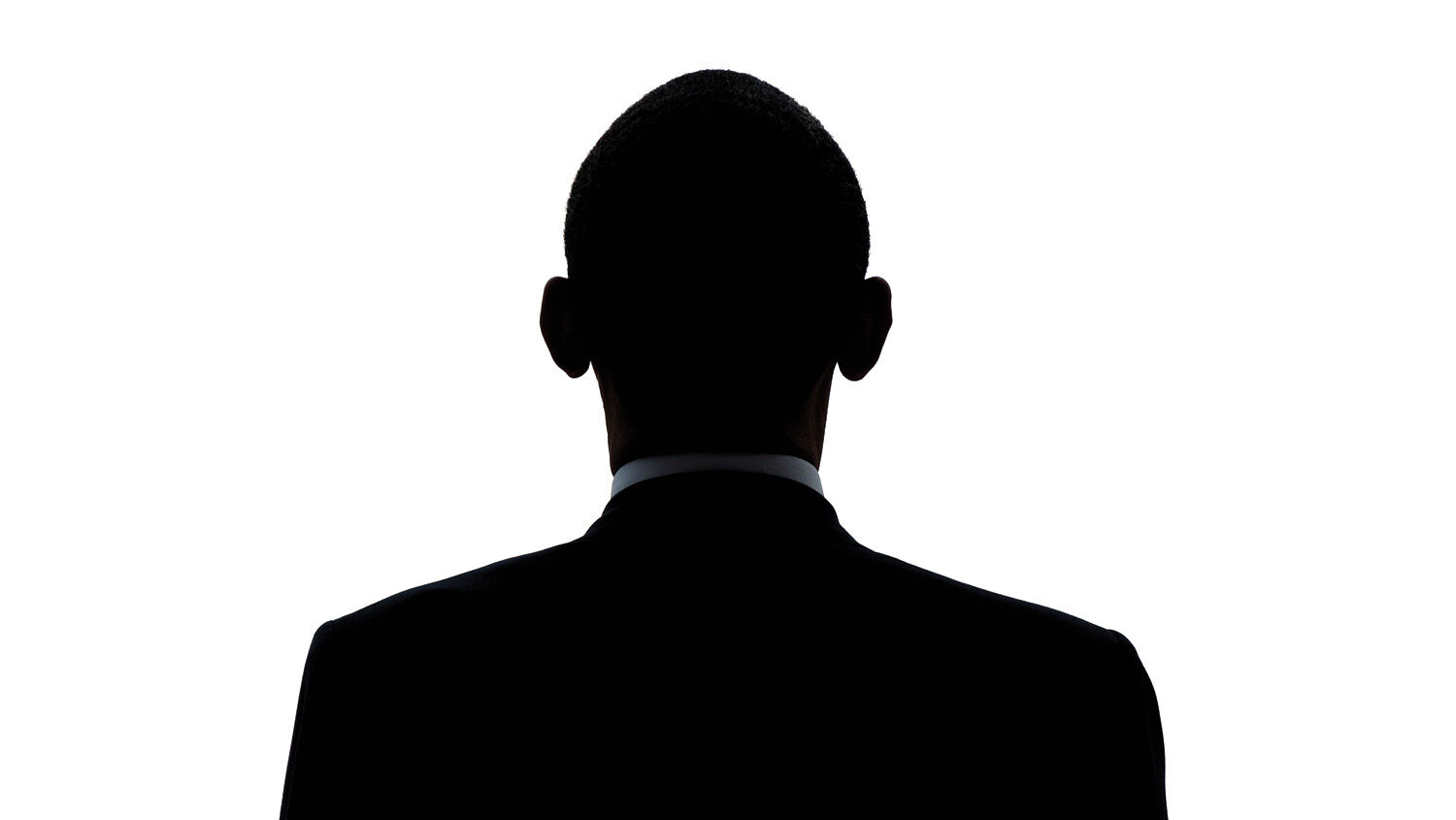 America Under Attack Was Prophesied
God is pleading with you to heed the warning in this book.
We just published a hardback edition of my book America Under Attack with an added chapter. We did this because we feel this message is so important at this time.
America Under Attack explains what is happening in America today, as well as within Britain and the Jewish nation—the end-time descendants of ancient Israel. The United States and United Kingdom are the two birthright nations, and Judah is the scepter nation. God's wrath is on these three nations most of all. (Prove this in our free book The United States and Britain in Prophecy.) He gave them unparalleled blessings, and they have failed to use those blessings to show the rest of the world how to turn to God, how to solve problems and how to have joy, success and peace.
The book of Kings is part of the former prophets. This book was written by a prophet, and most of the prophecy contained within it is for this end time.
2 Kings 14:26-27 read, "For the Lord saw the affliction of Israel, that it was very bitter: for there was not any shut up, nor any left, nor any helper for Israel. And the Lord said not that he would blot out the name of Israel from under heaven: but he saved them by the hand of Jeroboam the son of Joash." The Ferrar-Fenton translation reads, "For the Ever-Living pitied the immeasurable miseries of Israel both without and within, when there was no ease for Israel." America Under Attack explains how we are living through the end-time fulfillment of this prophecy.
God is going to save Israel temporarily through a modern-day Jeroboam. Donald Trump is coming back. Of course, he has some serious sins and problems; it isn't because of his righteousness that God is using him. But Mr. Trump is going to receive the opportunity to restore some stability to America, for a short time.
"Now the rest of the acts of Jeroboam, and all that he did, and his might, how he warred, and how he recovered Damascus, and Hamath …" (verse 28). Mr. Trump will have to war his way back. Watch for him to do just that!
But the national revival that he oversees will be brief. Anciently, after Jeroboam's reign, Assyria did conquer Israel. The same is about to happen again unless our peoples repent.
This is all explained in America Under Attack. It illuminates the catastrophe taking place in this nation today. This book shows how Satan is orchestrating it all by using one man in particular, an end-time type of Antiochus Epiphanes.
Antiochus
Daniel 8 is an end-time prophecy that was fulfilled in type by Antiochus Epiphanes in the second century b.c. But its end-time fulfillment occurred in spiritual Israel, the Church of God, when an Antiochus gained high office and cast the truth to the ground, destroying the Church. This is explained in the first book I wrote, Malachi's Message (request a free copy).
My latest book, the expanded America Under Attack (I wrote a much smaller version in 2013), shows that Satan used the same blueprint within the physical nations of Israel. He brought an Antiochus to power who destroys from within!
So it is interesting that both Malachi's Message and America Under Attack are about exposing a Satan-inspired leader. These two books are similar in important ways.
Both of these books explain Daniel 8 thoroughly. Both show how the language of ferocious warfare in this prophecy applies to the destruction within spiritual and physical Israel. Both expose how Satan uses a man to try to blot out the name of Israel!
This evil power wreaks enormous destruction, including "cast[ing] down the truth to the ground" (verses 10-12). These verses are dual: They are directed to spiritual Israel (the Church) and physical Israel (three nations especially). Among those three nations, the American superpower is most prominent because of all the power and riches God has given us. We didn't gain those riches from our own ingenuity but because God gave us that wealth—yet now many people are fighting against Christ and "casting truth to the ground"!
It is easy to see truth being cast to the ground in America today. Barack Obama has revealed that he hates the Constitution. He is lawless in the way he pursues his destructive goals. He is all about lawlessness! And he exalts lies, not truth! And so many other government officials follow his leadership.
Obama criticized the Constitution's "fundamental flaw" in 2001: the fact that it "says what the states can't do to you, says what the federal government can't do to you, but doesn't say what the federal government or state government must do on your behalf." There is a reason the Constitution focuses on what the government can't do: because it aims to restrain despotism and tyranny! It was written so we won't have people ruling according to their own will—which means being ruled by the devil. Restraining that is the Constitution's great strength. We need the Constitution, or we will have a despot ruling us!
The Constitution is based on many biblical principles. The framers said it would work only for a moral and religious people. Immoral and irreligious America is proving the tragic truth of that insight today.
Many leftists say it's time to abandon the Constitution. One founding member of Black Lives Matter, Alicia Garza, said, "The people vowing to protect the Constitution are vowing to protect white supremacy and genocide." That is right out of Satan's mind! The truth is, what these people really dislike most of all is God Himself! That is why they want to blot out the name of Israel!
The prophecy continues in verses 23-24: "And in the latter time of their kingdom, when the transgressors are come to the full"—you see this today like never before—"a king of fierce countenance, and understanding dark sentences [this is of the devil], shall stand up. And his power shall be mighty, but not by his own power [it's by Satan's power]: and he shall destroy wonderfully [mightily], and shall prosper, and practise, and shall destroy the mighty and the holy people." This is talking about a third Antiochus, the man who will lead the Holy Roman Empire in conquering the physical nations of Israel. He will kill the holy people, the lukewarm saints who repent in the Great Tribulation! This shows how vile and destructive these Antiochuses are!
Thankfully, verse 25 shows that this nightmare will end with Jesus Christ returning and breaking this man's empire!
So both Malachi's Message and America Under Attack expose these satanic trends.
Ezekiel's Scroll
Malachi's Message was prophesied in Revelation 10. Here the Apostle John describes a "little book" being delivered by a mighty angel. When John asked for the book, the angel said, "Take it, and eat it up; and it shall make thy belly bitter, but it shall be in thy mouth sweet as honey" (verse 9). John obeyed, and said, "[I]t was in my mouth sweet as honey: and as soon as I had eaten it, my belly was bitter" (verse 10). Immediately after that comes the commission that God has given the pcg today: "And he said unto me, Thou must prophesy again before many peoples, and nations, and tongues, and kings" (verse 11).
Malachi's Message is the little book. I prove this in my booklet The Little Book (request a free copy). It exposes Antiochus and the damage he did in God's own Church. It shows how he and his fellows cast truth to the ground and lied like the devil. It is sweet to receive understanding about what happened in the Church—but it is very bitter truth as well.
The Prophet Ezekiel spoke of a piece of writing similar to the little book of Revelation 10 (Ezekiel 2:8-10; 3:1-3). He wrote his book over a hundred years after the Israelites had gone into captivity, so his message wasn't for Israel then—it is for Israel today. He prophesies of nuclear weapons and cities being left without inhabitant! Ezekiel has some of the Bible's strongest prophecies, and they are clearly for the end time.
For years, I thought that the scroll Ezekiel describes as having "lamentations, mourning and woe" was the little book, Malachi's Message. I have come to understand that I was wrong—that it is, in fact, America Under Attack.
The context shows this. As I wrote in Ezekiel—The End-Time Prophet, "Keep your mind on the story flow in Ezekiel 3. Remember, the book of Ezekiel has a story flow. So the context is a key to understanding this book." The context gives evidence of America Under Attack. This book is about another Antiochus, a man who tries to blot out the name of Israel.
"And he said unto me, Son of man, I send thee to the children of Israel, to a rebellious nation …" (Ezekiel 2:3). The Hebrew actually reads "rebellious nations"—plural. This is directed at nations today. There were 12 tribes of Israel whose descendants are being cursed in this end time, and three in particular have really stirred God's wrath! "For they are impudent children and stiffhearted …. [A]nd thou shalt say unto them, Thus saith the Lord God. And they, whether they will hear, or whether they will forbear, (for they are a rebellious house,) yet shall know that there hath been a prophet among them" (verses 4-5). God is warning of terrible things coming, and there is a prophet on the scene. We must know who that is, or we could never understand this.
Verse 6 shows that we are going to experience some terribly stormy times—but God tells us not to fear. Amid trials and tests, He will care for us and give us wonderful miracles.
Up to this point in the prophecy, there is no little book. But there is something similar.
"And thou [one man here] shalt speak my words unto them, whether they will hear, or whether they will forbear [refuse]: for they are most rebellious. But thou, son of man, hear what I say unto thee; Be not thou rebellious like that rebellious house: open thy mouth, and eat that I give thee" (verses 7-8). That sounds like the little book. I thought it was describing the little book. But I was wrong about that, and I'll show you why.
In Ezekiel 2 and 3, God is giving us something. He says, Eat it up—it will be sweet in your mouth and bitter in your belly. The language is very similar to the little book. But these verses here are talking about America Under Attack.
Everything was falling apart in our Church, and people at the top, led by an Antiochus, were casting truth to the ground! There was widespread, rank deceit. We couldn't understand what was happening. What were we to do? We were confused. What a catastrophe! But then the little book came and we knew exactly what was happening.
What is happening today in America? People don't know. All over the world, people know something is terribly wrong. But they don't understand! America Under Attack explains what this catastrophe is all about. And shortly, if we don't repent, three nations are going to fall together (Hosea 5:5).
We already faced the Antiochus who destroyed the Church, so we understand the political Antiochus well. We know what it means for such a man to get control of our country. The Worldwide Church of God was destroyed, and 95 percent of God's people are gone! This is a blistering warning! So we tell people about the crisis in America and why it is here. America's massive and growing debt is a deadly national security threat. People are pouring over the southern border; cartels are making billions bringing drugs and sick people and prisoners and terrorists into our nation. Everybody who loves this country is appalled! They can't understand why God won't stop that. Even religious people are puzzled. We explain why God isn't answering their prayers to correct the situation. America Under Attack explains it, just like Malachi's Message did for the Church.
Sweet and Bitter
Revelation 10 speaks specifically about a "little book." But Ezekiel 2:9 says, "And when I looked, behold, an hand was sent unto me; and, lo, a roll of a book was therein." It wasn't a huge scroll, but something you could hold in your hand. It is "a roll of a book," but it doesn't say the little book.
The little book, Malachi's Message, is 157 pages. America Under Attack is 219 pages long. God didn't call it a "big book," but He called it a book, not a little book. I think that makes this one a little bigger, and certainly it is a book.
"And he spread it before me; and it was written within and without: and there was written therein lamentations, and mourning, and woe" (verse 10). There is bad news here—something very bitter!
Ezekiel 3:1 continues, "Moreover he said unto me, Son of man, eat that thou findest; eat this roll [much like the little book], and go speak unto the house of Israel," three nations in particular. Look at the context: There is no discussion of the Laodicean Church yet. He is aiming this at nations of Israel. This is a warning we must publish! God says, Eat this, and get this message out there! It is to nations, not to the Church.
Watch the story flow, because Ezekiel 2 and 3 are a single prophecy that leads into the Great Tribulation and beyond.
The Ferrar-Fenton reads, "You, however, Son of Adam, listen to what I say to you;—be not rebellious,—like that rebellious family. Open your mouth and eat what I give you. Then I looked and saw a hand approach me, with a Roll-book in it, and it spread it before me …" (Ezekiel 2:8-9). The Jewish Publication Society translation of verse 9 says, "And when I looked, behold, an hand was put forth unto me, and lo, a roll of a book was there." It is about a book—a book about lamentations, mourning and woe that lead into the Great Tribulation!
I know of no book that fits this description like America Under Attack. And when you realize that an Antiochus is on the scene, that narrows this down even further. There are only three Antiochuses in this modern day that I know of. The spiritual Antiochus is called "the son of perdition" (2 Thessalonians 2:3), and the only other person called that was Judas Iscariot. He betrayed Jesus Christ, and Satan entered into him just before he did (John 13:27). These three evil men are emphasized, and God wants to make sure we have a book to explain this. By doing that, we expose Satan the devil.
Ezekiel 3:2-3 continue: "So I opened my mouth, and he caused me to eat that roll. And he said unto me, Son of man, cause thy belly to eat, and fill thy bowels with this roll that I give thee. Then did I eat it; and it was in my mouth as honey for sweetness." That's exactly what it says about the little book. The fact that God uses these same words shows the similarity in theme between these two books.
Verse 11 has the first mention of the Laodiceans, or spiritual Israel. That in itself tells you something: There is much here that doesn't even address the situation explained in the little book!
"And go, get thee to them of the captivity, unto the children of thy people, and speak unto them, and tell them, Thus saith the Lord God; whether they will hear, or whether they will forbear" (verse 11). "Them of the captivity" were Jews with Ezekiel in Babylon, and that was only a type of what is happening today. The Laodiceans are in spiritual captivity! Where it says "the children," it should read "sons" (Companion Bible). These are the people of God—His Spirit-begotten sons—yet they are in captivity to the devil! That is 95 percent of God's people. (Read more about this in Revelation 3:14-22.)
"So the spirit lifted me up, and took me away, and I went in bitterness, in the heat of my spirit; but the hand of the Lord was strong upon me" (Ezekiel 3:14). In verse 3, sweet as honey; in verse 14, bitterness. These expressions match those about the little book.
The little book and America Under Attack explain the catastrophes inside the Church and inside a nation, America, along with two of its allies: the British and the Jews.
Prelude to Tribulation
Ezekiel 3:15 says, "Then I came to them of the captivity … and remained there astonished among them seven days." Ezekiel—The End-Time Prophet explains these seven days and the day-for-a-year prophetic principle (see Ezekiel 4:6). These "seven days" are the first seven years of the Philadelphia Church of God when we focused on distributing Malachi's Message to the spiritual captives of the Laodicean Church.
Then something changed: "And it came to pass at the end of seven days, that the word of the Lord came unto me, saying, Son of man, I have made thee a watchman unto the house of Israel: therefore hear the word at my mouth, and give them warning from me" (Ezekiel 3:16-17). Notice, now our focus is no longer on the Laodiceans but back on the nations. We have a watchman message for them—on The Key of David, in the Trumpet, the Trumpet Daily and so much more.
In verse 18 God says that if we fail to warn people, He will hold us responsible for their BLOOD! God has given His people a critical job that must be done.
In the story flow in Ezekiel, this leads right into God's people being taken to a place of safety (verse 22). Verse 26 describes the famine of the word, when the watchman work is over. Then comes the Great Tribulation, beginning in Ezekiel 4.
What other book besides America Under Attack could possibly be referenced here?
Ezekiel 4:2 describes a "siege against" Israel. There is a trade war and a siege against America in particular, but also the UK, Australia, New Zealand and Canada. The besiegement is already beginning. This marks the start of the Tribulation.
Leviticus 26 and Deuteronomy 28 describe what happens. Deuteronomy 28:52 says, "And he shall besiege thee in all thy gates …." Have they done that? Britain and America had all the trade gates, and they are almost all gone! Now who will control the trade routes? The tyrants who rule during the "times of the Gentiles"! (Luke 21:24). Deuteronomy 31:29 says this "evil will befall you in the latter days." This is for us today!
Ezekiel 5 shows how this siege sparks three parts of the Great Tribulation: "And thou, son of man, take thee a sharp knife, take thee a barber's razor, and cause it to pass upon thine head and upon thy beard: then take thee balances to weigh, and divide the hair. Thou shalt burn with fire a third part in the midst of the city, when the days of the siege are fulfilled"—that's part one. That siege will precipitate the death of over a hundred million people! "[A]nd thou shalt take a third part, and smite about it with a knife [that's part two: a nuclear attack]: and a third part thou shalt scatter in the wind; and I will draw out a sword after them [that's part three: captivity]" (verses 1-2). This is a terrifying prophecy of how the nations of Israel will be conquered and destroyed!
"Thou shalt also take thereof a few in number, and bind them in thy skirts" (verse 3). This refers to the people of God, whom God will protect.
This truly is a horrifying picture. People are fighting God—and now God is against them! (verse 8). "And I will do in thee that which I have not done, and whereunto I will not do any more the like, because of all thine abominations" (verse 9). It is a fearful thing to fall into the hands of the living God.
Getting to Know God
How bad will conditions get? Can you emotionally handle what Ezekiel 5:10 says will happen to America? If God isn't protecting you, this is what you will have to live through!
Ezekiel 6:6 prophesies, "In all your dwellingplaces the cities shall be laid waste, and the high places shall be desolate; that your altars may be laid waste and made desolate, and your idols may be broken and cease, and your images may be cut down, and your works may be abolished." This truly is terrifying punishment.
Then verses 8 and 9 say, "Yet will I leave a remnant, that ye may have some that shall escape the sword among the nations, when ye shall be scattered through the countries. And they that escape of you shall remember me among the nations whither they shall be carried captives …." This is saying that the Laodiceans will be slaves around the world—but there, in captivity, they will be speaking for God! That is inspiring.
"And they shall know that I am the Lord, and that I have not said in vain that I would do this evil unto them" (verse 10). Ezekiel says 23 more times by God's inspiration that they are going to get to know God! These terrible crises will cause people to get to know God.
People need to be warned of what is coming. We need to do all we can to get America Under Attack out to this world. They need it! God has given this book at this time so we can be a witness to them, and give people time to repent before God. If they really understood what is coming, it surely would impact and motivate them. This is going to be the worst suffering man has ever experienced! And God holds us accountable for warning them. We should be thankful for what He has given us the opportunity to do.
Bad times are coming, but they will last only a short time. Then all these troubles will be gone forever, and the majestic prophecies of the wonderful World Tomorrow will come to pass before our eyes! And then, before long, we will be exploring and populating the fabulous, magnificent universe!