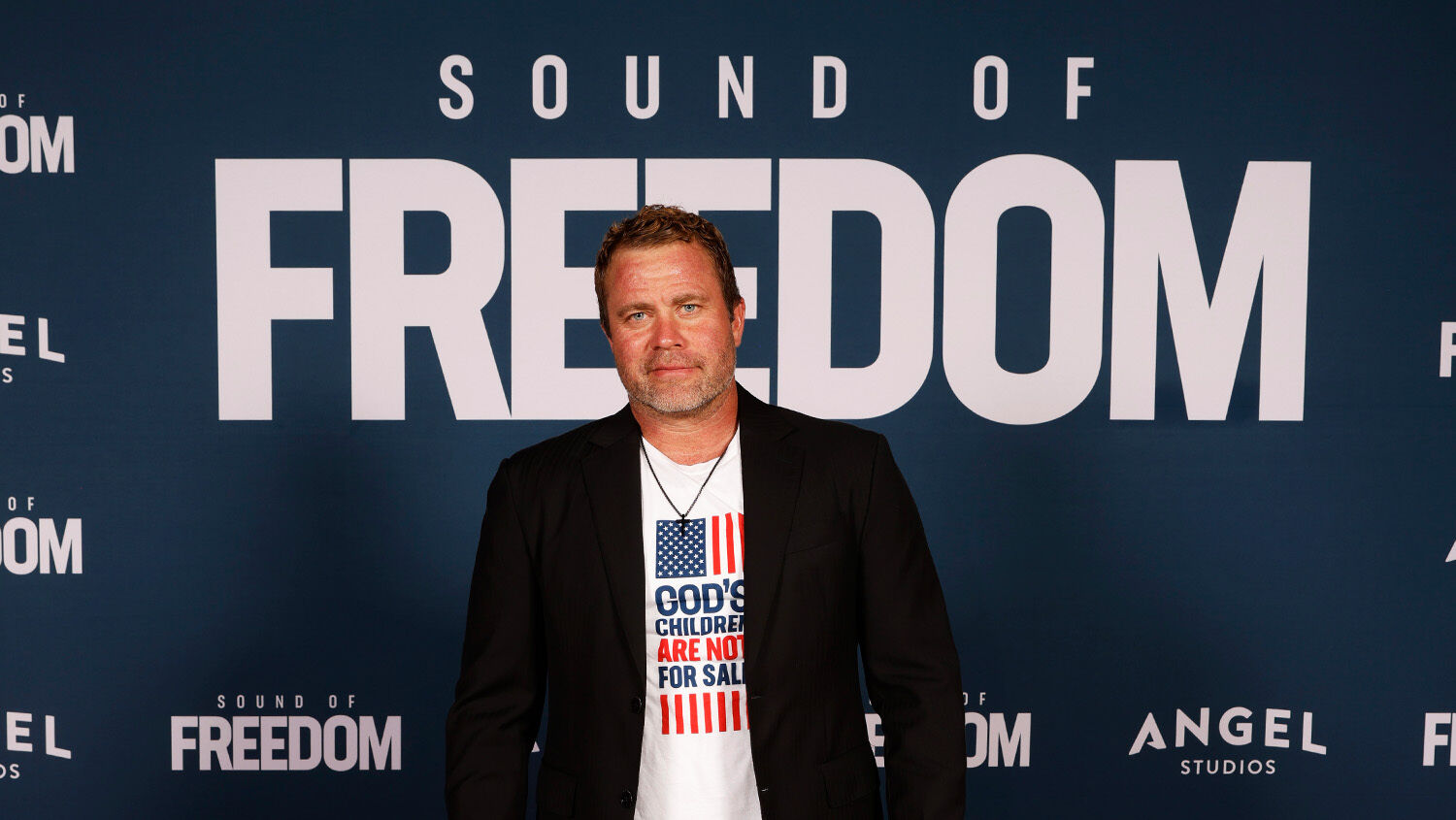 Democrats Ignore Child Sex Trafficking
The corporate media hates a new movie depicting child sex trafficking as bad.
The movie Sound of Freedom is taking over box offices. The surprise hit inspired by the real-life exploits of Tim Ballard has already made more than $40 million and is playing in 2,850 theaters. It follows Ballard's efforts to save children from sex-trafficking rings in Colombia. Yet instead of applauding this film for exposing the truth about this very real issue, the corporate media is insisting that the movie overdramatizes child exploitation.
Over 1 million children are sold for sex around the world each year, and roughly 10 percent of these are American children. You would think this tragedy would unite liberals and conservatives. Yet strangely, corporate media outlets are attacking this film for making it look like child sex trafficking is a bigger problem than it is.
The Guardian labeled the film "a paranoid new movie" and a "QAnon-adjacent thriller." Meanwhile, Rolling Stone reported: "The QAnon-tinged thriller about child trafficking is designed to appeal to the conscience of a conspiracy-addled boomer." The Washington Post suggested that the story ties into theories that "global elites are kidnapping children, having sex with them, and harvesting their blood."
These are strange things to say about a film based on a true story. Yet the corporate media gets uncomfortable anytime a national spotlight is shown on child sex trafficking. The core of the so-called QAnon conspiracy theory is that a cabal of satanic child molesters has hijacked the U.S. government. Sound of Freedom is undoubtedly popular with the 15 percent of the U.S. population that sympathize with QAnon. But just because the QAnon crowd likes the film does not mean that its message against sex trafficking is unimportant. If anything, the corporate media's hatred for this film might indicate that QAnon is more right than many want to admit.
It's not like Sound of Freedom tried to unmask pedophile rings in Hollywood or Washington, D.C. It simply highlighted a story about a U.S. Homeland Security Agent saving some children from a Colombian cartel.
It was only two years ago that cnn fired veteran producer John Griffin for attempting to "induce minors to engage in unlawful sexual activity." And Griffin was not the only person linked to cnn arrested for sex crimes that year. Rick Saleeby, a former senior producer on Jake Tapper's "The Lead," was also arrested for sex crimes against minors. You can see why a network like cnn might not want people focusing on child sex trafficking.
The Wall Street Journal also recently published an exposé on how Mark Zuckerberg's social media service Instagram uses algorithms that connect and promote a vast network of accounts devoted to child-sex material, making it obvious why a social media company like Meta might not want people focusing on child sex trafficking.
Regardless of what the corporate media says about Sound of Freedom, there are at least 100,000 American children sold into sexual slavery each year. And not all of them are bought and sold by drug cartels. Many are groomed by influential people like John Griffin and Rick Saleeby.
Sex trafficking is not a conspiracy theory to be mocked. It is a sobering tragedy. In the Old Testament of the Bible, the Prophet Joel warned, "For, behold, in those days, and in that time, when I shall bring again the captivity of Judah and Jerusalem, I will also gather all nations, and will bring them down into the valley of Jehoshaphat, and will plead with them there for my people and for my heritage Israel, whom they have scattered among the nations, and parted my land. And they have cast lots for my people; and have given a boy for an harlot, and sold a girl for wine, that they might drink" (Joel 3:1-3).
If America does not repent of its sins and purge its wicked leaders, a time is coming when girls will be sold for a glass of wine. Normally this type of purge would take a civil war, but God promises in 2 Kings 14:26-28 and Amos 7:8 that he will temporarily save America. Donald Trump, the "Make America Great Again" movement, the QAnon movement and many political independents are fighting to expose the corruption that the corporate media want covered. And the Bible shows they will meet some success. But this will be the last time God spares America before our sins plunge us into great tribulation.