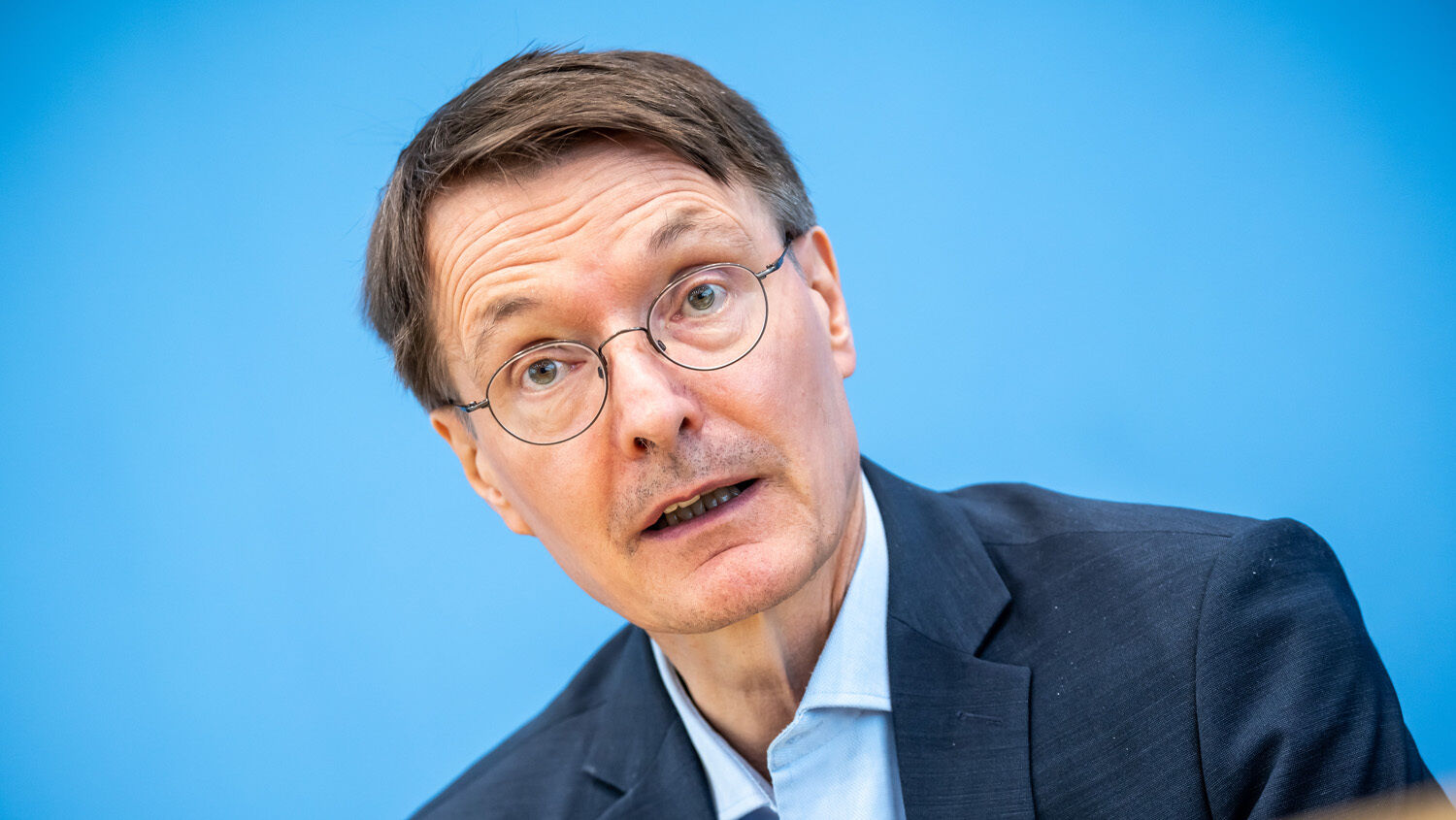 Germany Ends War on COVID and Starts War on Climate Change
As far as most of the world is concerned, the coronavirus and associated lockdowns are over. For Germany, however, a new war is beginning. Germany's first national security strategy was published on June 14. In just over 70 pages, the word "climate" is mentioned over 70 times, as Germany calls for new strategies to fight so-called "climate change."
"We must realize that we are not well positioned to combat heat death in Germany," German Health Minister Karl Lauterbach said, as he unveiled new plans in Berlin on June 13. "If we do nothing, we will lose several thousand lives every year, unnecessarily. … You have to talk about whether sports tournaments, for example, can still take place at certain temperatures." He is not alone in his alarmist language.
"If we continue as we are, we will experience the full extent of the climate catastrophe and, in parallel, a health catastrophe," Jana Luntz, a member of the presidium of the German Nursing Council, said. She warned against overburdening hospitals.
In December 2020, Lauterbach wrote for Die Welt: "[W]e need measures to deal with climate change that are analogous to the restrictions on personal freedom in the pandemic fight."
Foreign Minister Annalena Baerbock wrote in the security strategy: "None of the changes of our age is as profound as the climate crisis. Today, more people are fleeing the impact of the climate crisis than armed conflict. Security in the 21st century thus also means protecting the natural resources on which all life depends—this is the third dimension of security." The proposed solution is to "strengthen partnerships with countries suffering greatly from ever more dramatic storms, droughts and heatwaves."
In reality, this means that Germany seeks more partnerships with authoritarian regimes. In 2021, the European Commission revealed a €300 billion (us$340 billion) investment plan for infrastructure, digital and climate projects. Half of the budget is to be invested in Africa.
On June 12, the European Commission president and the Italian and Dutch prime ministers traveled to Tunisia and offered the authoritarian government over €1 billion (us$1.1 billion) to stop migrants from crossing the Mediterranean Sea to Italy. But Tunisian President Kais Saied is known for being an authoritarian leader with a profound hatred for the only democracy in the Middle East: Israel. Wofram Weimer wrote for n-tv.de: "At the inauguration of the Palestinian mission in Tunisia, he posed with Mahmoud Abbas in front of a map with Israel erased. When five people were killed in an attack on the Djerba synagogue in May, Saied downplayed the attack and forbade criticism."
Many of the problems in Africa and the Middle East are not caused by climate change but by bad government. Blaming the crisis on climate change gives the EU an opportunity to ignore the crimes of—and favor—authoritarian regimes. Germany's recent war on climate change is more of a war against democracy at home and abroad.
This war is being waged with little evidence—and even fraudulent scientific research and propaganda. Trumpet editor in chief Gerald Flurry discusses this reality in in his article "The Deadly Climate Change Deception."
"When you have a society that has become decoupled from each other and has free-floating anxiety and a sense that 'things don't make sense, we can't understand it'—and then their attention gets focused by a leader or series of events on one small point—just like hypnosis, they literally become hypnotized, and can be led anywhere," Dr. Robert Malone wrote, comparing society's response today to what happened in Germany in the 1920s and 1930s. Mr. Flurry warns against such a dangerous trend in "Worshiping the Will" from his newly expanded book America under Attack.
These tactics deployed by government and media are most concerning. And you need to understand what is happening.