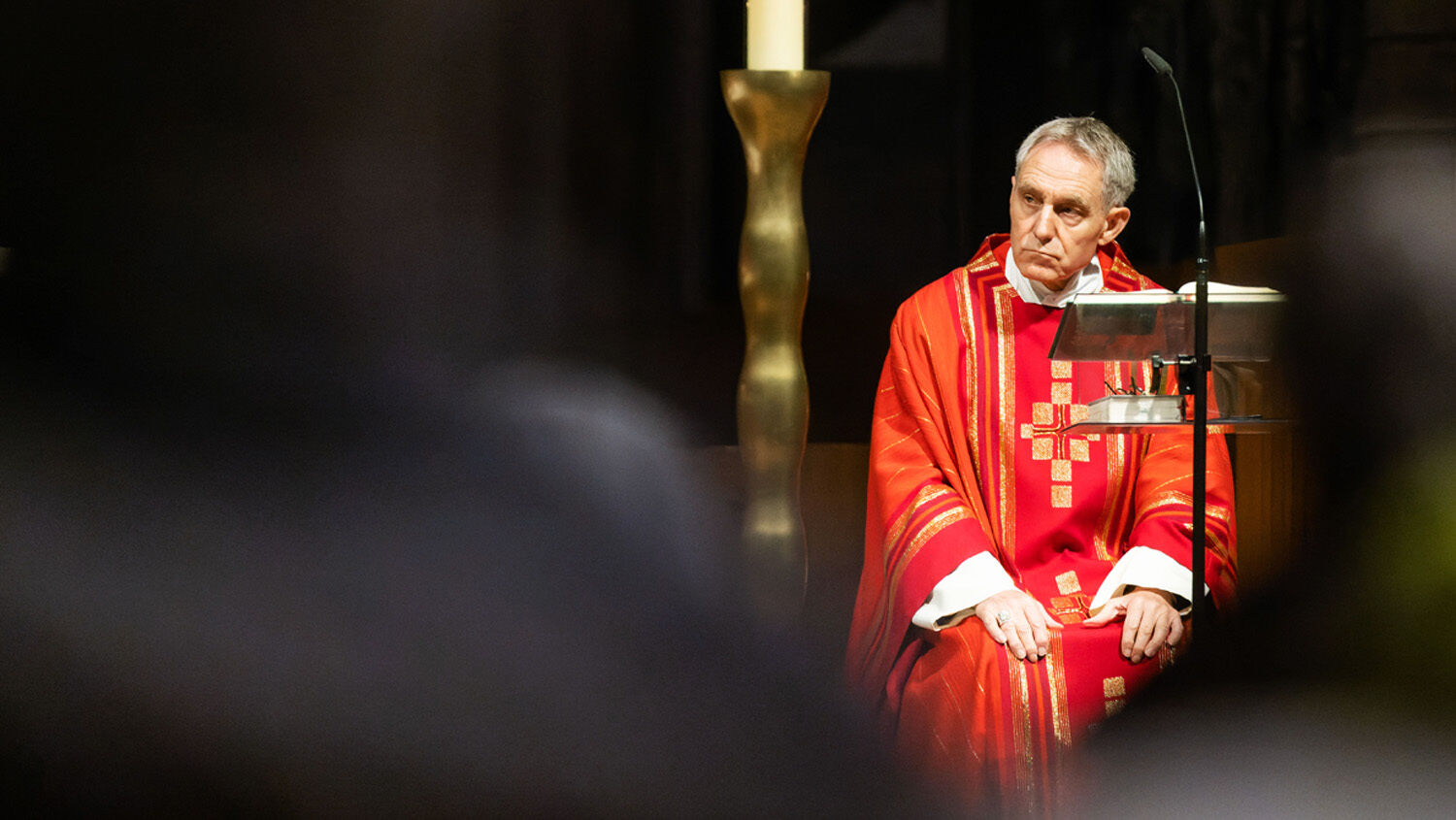 The Legacy of Pope Benedict Banned From the Vatican
Ever since Pope Benedict xvi resigned in 2013 and Pope Francis succeeded him, some in the Catholic Church have felt more closely connected to Benedict than Francis. Some feared a conservative rebellion against Pope Francis, but this was largely prevented as the two popes avoided open disputes. But after Benedict's death, disagreements have become more apparent—largely due to the fact that Benedict's top aid, Archbishop Georg Gänswein, held on to his former boss's legacy.
In his memoir, Nothing but the Truth, Gänswein highlights Benedict's disagreements with Francis and exposes his own loyalty to Benedict. He even implies that Francis demoted him from his position in the Roman curia out of personal enmity. (Read: "Who Will Win the Catholic Civil War?")
Welt reported on June 2 that Gänswein had been told to return to his home diocese of Freiburg in southwest Germany—somewhat in disgrace. It is common for aids of former popes to leave the Vatican to serve in another form. As such, many hoped Gänswein would be rewarded with a high position in the church after serving Benedict for nearly three decades. That's not what is happening. Welt called the unfolding events a "chronicle of a humiliation."
In effect, the legacy of Pope Benedict is being banned from the Vatican.
This power play is important to watch. The Trumpet has drawn special attention to Benedict for his close relationship with German leaders. Based on Bible prophecy, we expect an even closer relationship between the head of the Catholic Church and European leaders. The current power struggle in the Vatican could play a role in the fulfillment of this crucial biblical prophecy.
It appears Gänswein is not giving up the fight. The fact that the recent news about his departure from the Vatican was leaked through a German publication may indicate that Gänswein hopes for support from the many Germans who still support the legacy of the old Bavarian pope.
Before becoming Pope Benedict, Joseph Ratzinger had a close personal relationship with the legendary German politician Franz-Josef Strauss who died in 1988. Herbert W. Armstrong, late editor in chief of our predecessor magazine the Plain Truth, drew attention to Strauss and his role in German politics. For this reason, we have continued to watch Strauss's legacy. That's why we watched Edmund Stoiber, Strauss's longtime assistant, who picked up his mantle and upheld close relationship with Ratzinger. This and other events caused the Trumpet to watch Ratzinger (see the September-October 1997 issue). In January 2005, Trumpet editor in chief Gerald Flurry predicted that Ratzinger would become pope, which he did later that year.
Stoiber and Gänswein contributed to and presented a book about Pope Emeritus Benedict xvi in 2012. Last year, Stoiber called the former pope "one of the very greatest personalities." Thus, we can assume that Stoiber and others in Europe are unhappy about the recent events.
The Bible reveals that, one way or another, the Catholic Church's role in politics will grow and ties with Germany will deepen. Revelation 17 pictures a woman riding a beast, symbolizing a close relationship between church and state. Our latest Trumpet issue shows how this beast, representing a European empire, is rising. This makes the timing of the latest dispute in the Vatican most relevant.
For years, Mr. Armstrong said that the binding glue for the Holy Roman Empire has been the Catholic Church—and it will be once again in the near future. Church and state have often helped each other gain and sustain power. That's why we need to watch the Catholic Church's internal divisions and its relationship with Germany.
The history and prophecy of this empire and its connection with the Catholic Church are explained in our free book The Holy Roman Empire in Prophecy.