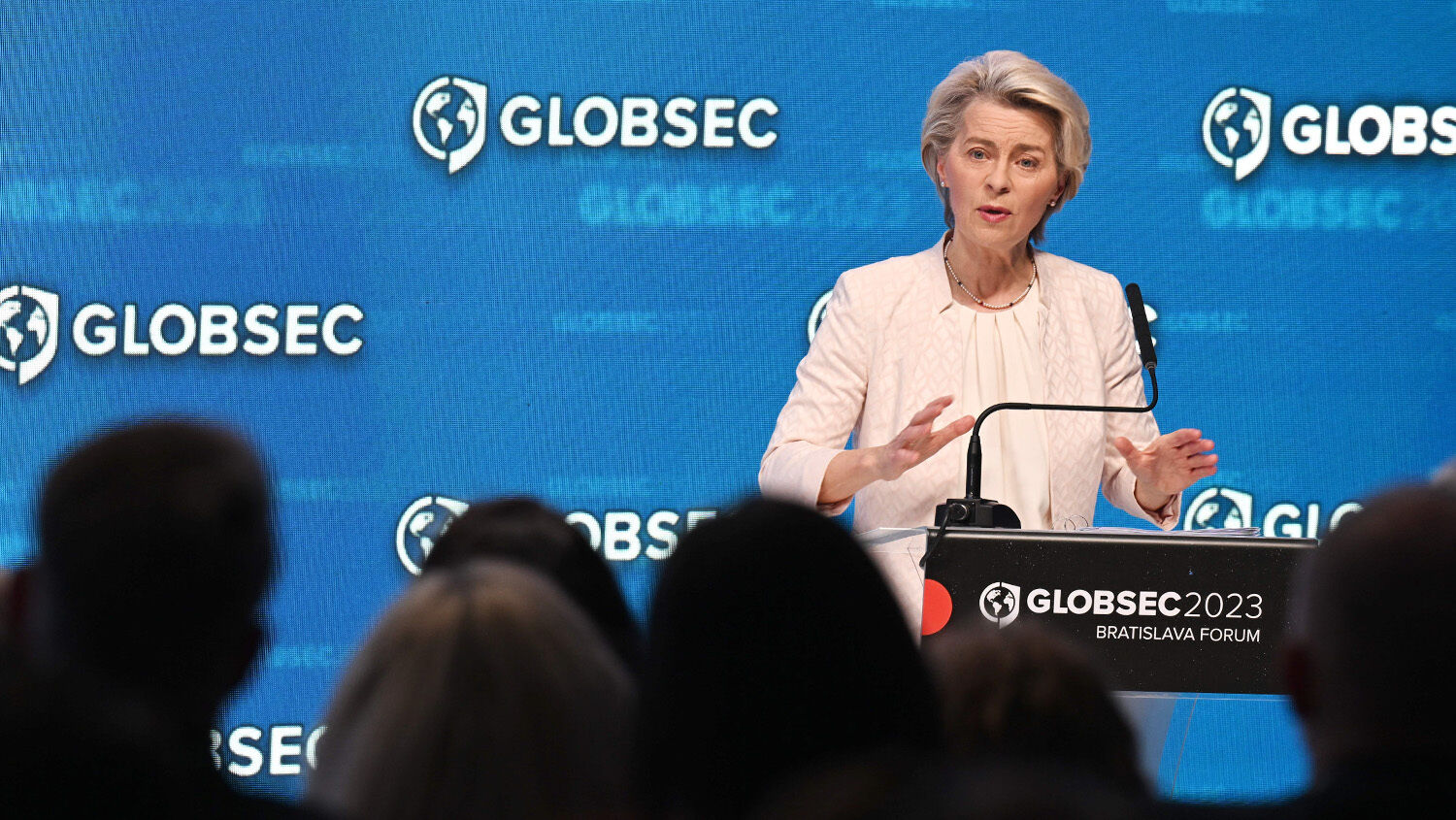 Watch Germany's Intervention in the Balkans
Prior to the Ukraine War, the Balkans was the first major battlefield in post-World War ii Europe, so much so that Trumpet editor in chief Gerald Flurry called Yugoslavia "the first victim of World War iii." This conflict is now flaring up again. At the same time, the European Union is offering West Balkan nations a lucrative economic deal to help incentivize EU membership. It appears the deal is intended to solve the explosive crisis, but that couldn't be further from the truth.
At the globsec Bratislava Forum on May 31, European Commission President Ursula von der Leyen unveiled a four-point blueprint to boost local growth in the Western Balkans. "These investments will make people's lives better. And they will also smooth the way into our union," she noted. Offering West Balkan nations EU benefits before they are EU member states is a bold, unprecedented move.
This offer appears to be a bright light in the midst of recurring nightmares.
Kosovo, Bosnia and Herzegovina, Croatia, Montenegro, North Macedonia, Serbia and Slovenia were all part of Yugoslavia. Since the breakup of Yugoslavia, Slovenia and Croatia have joined the EU as independent states.
While the EU is trying to get the other nations to join, one consistent problem stands in the way: Serbia never accepted Kosovo's independence. Until this issue is resolved, neither Serbia nor Kosovo can be EU members. This is a divisive issue. Disagreements within the EU itself persist, as five EU member states have not yet accepted Kosovo's independence.
While visiting the Western Balkans last year, German Chancellor Olaf Scholz said: "It is clear that an agreement must ultimately also clear up the question of the recognition of Kosovo, because it is not conceivable that two countries that don't recognize each other become members of the EU."
The fact that Germany wants to speed up the EU membership of the Balkans also means that it wants a speedy solution to this conflict. However, a peaceful solution is becoming more and more unlikely.
On May 29, local Serbs clashed with Kosovo police supported by nato peacekeeping forces over an election dispute in majority-Serb areas in Kosovo. As a result, Serbia put its army on alert and nato called in more troops—a chilling face-off considering the region's history.
When nato supported anti-Serbian forces with air strikes in 1999, Yugoslavia was divided into independent states. As Mr. Flurry explains in Germany's Conquest of the Balkans, there is concrete evidence that Germany was behind those events. That is concerning when you consider that Serbia was Germany's enemy in two world wars.
Most Germans are likely unaware of the many nuances of this conflict, but Germany's leadership is pursuing a well-calculated strategy to bring Serbia and other Balkan states under its control. "Kosovo was a turning point in the Yugoslav war," Mr. Flurry writes. "After this state essentially came under German influence and control, the rest of Yugoslavia was certain to fall."
Request a free copy of Germany's Conquest of the Balkans, which vividly details the various events that have led to today's conflict and reveals Germany's long-term strategy. Watch this region as the Bible-based forecast is proved true.