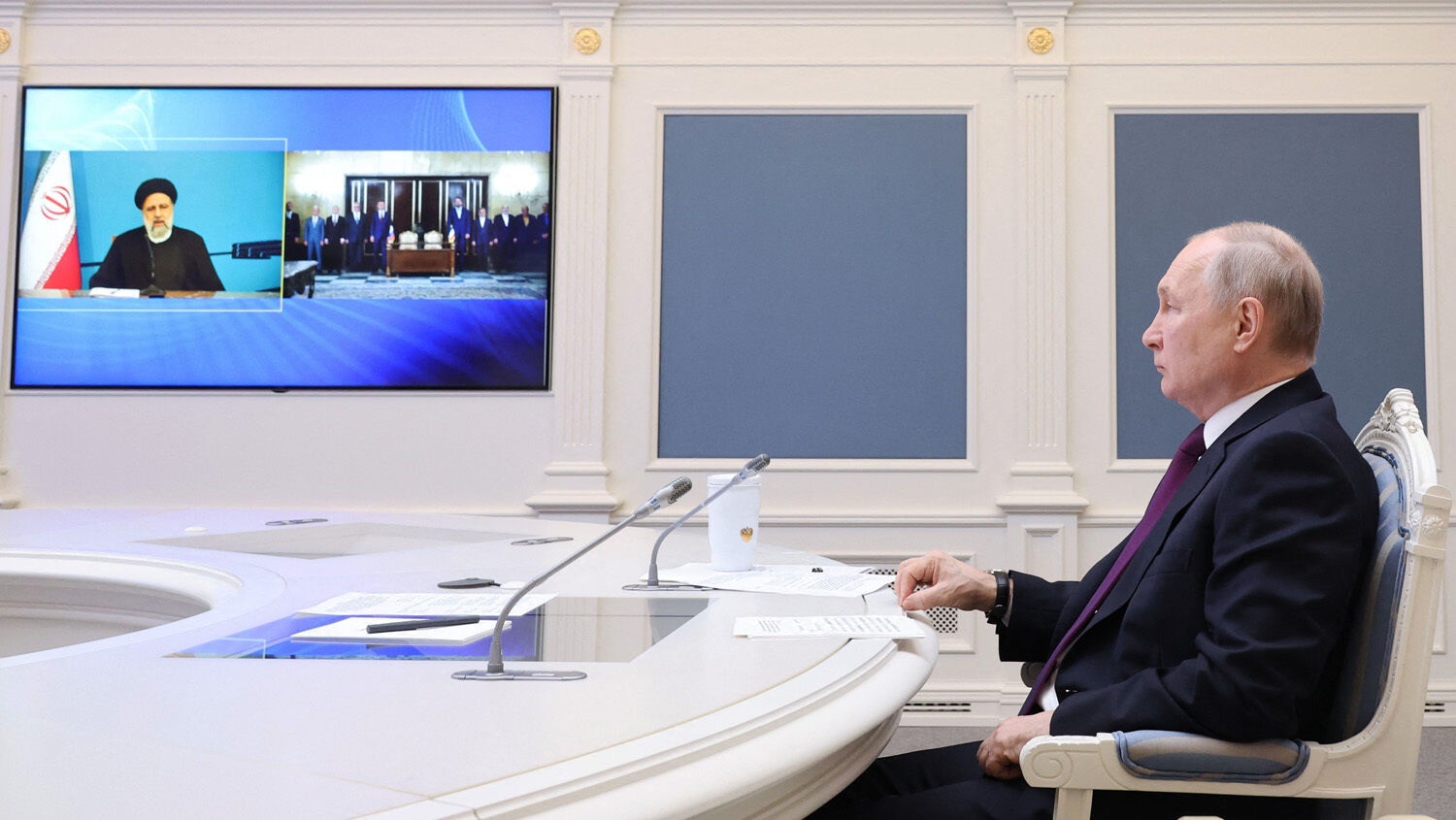 Russia and Iran Sign New Railway Deal
On Wednesday, Russia and Iran signed a deal to build a 100-mile railway line along the Caspian Sea. The Rasht-Astara railway will run through Azerbaijan, forming a crucial link in the International North-South Transport Corridor, a combined road, rail and sea route that covers almost 4,500 miles and connects India, Iran, Russia, Azerbaijan, Turkmenistan and Kazakhstan.
Russian President Vladimir Putin expressed his approval for the new trade segment, stating, "The unique North-South transport artery, of which the Rasht-Astara railway will become a part, will help to significantly diversify global traffic flows."
Response to sanctions: This railway provides a massive economic opportunity for Russia and Iran, whose economies have suffered as a result of Western sanctions. In response to the war on Ukraine, the United States Treasury Department "has implemented more than 2,500 sanctions" since February 2022. U.S. allies have joined that effort, with over "30 countries having imposed sanctions or similar measures against Russia."
U.S. sanctions on Iran go back further. In 1979, at the start of the Islamic Revolution, militants seized 66 American citizens at the U.S. Embassy in Tehran, in what became known as the Iran hostage crisis. They held 52 Americans hostage for over a year. This is when the U.S. began imposing restrictions on Iran, which have only increased over time.
The European Union has also implemented dozens of restrictive measures on Russia following its actions against Ukraine. The EU has also imposed sanctions on Iran that prohibit trade and freeze assets in major Iranian commercial banks.
This new railway mitigates economic strain from Western sanctions and restrictions for Russia and Iran.
Russia-Iran partnership: "Without a doubt, this agreement is an important and strategic step in the direction of cooperation between Tehran and Moscow," said Iranian President Ebrahim Raisi.
These Eastern powers are coming together for one main reason: shared hatred for the West. Human nature seeks to serve self, often dividing into factions against a common enemy.
Samuel Huntington identified this "us vs. them" mindset in his book Clash of Civilizations, writing:
While one-world expectations appear at the end of major conflicts, the tendency to think in terms of two worlds recurs throughout human history. People are always tempted to divide people into us and them, the in-group and the other, our civilization and those barbarians.
To compete with America and a growing European superpower, many Eastern nations are pulling together. We wrote of this particular partnership in our January Trumpet issue:
Iran is now becoming one of Russia's principal backers—possibly even the principal backer—in its war. Iran is becoming responsible for the current path of the Ukraine war. Iran is becoming a sort of lifeline for Russia.
As the article brings out, Iran is already sponsoring Russia with weapons. Now, it is bolstering its economy as well. Read "An Alliance of Evil" to learn what this new partnership means for the West and how it fits into Bible prophecy.