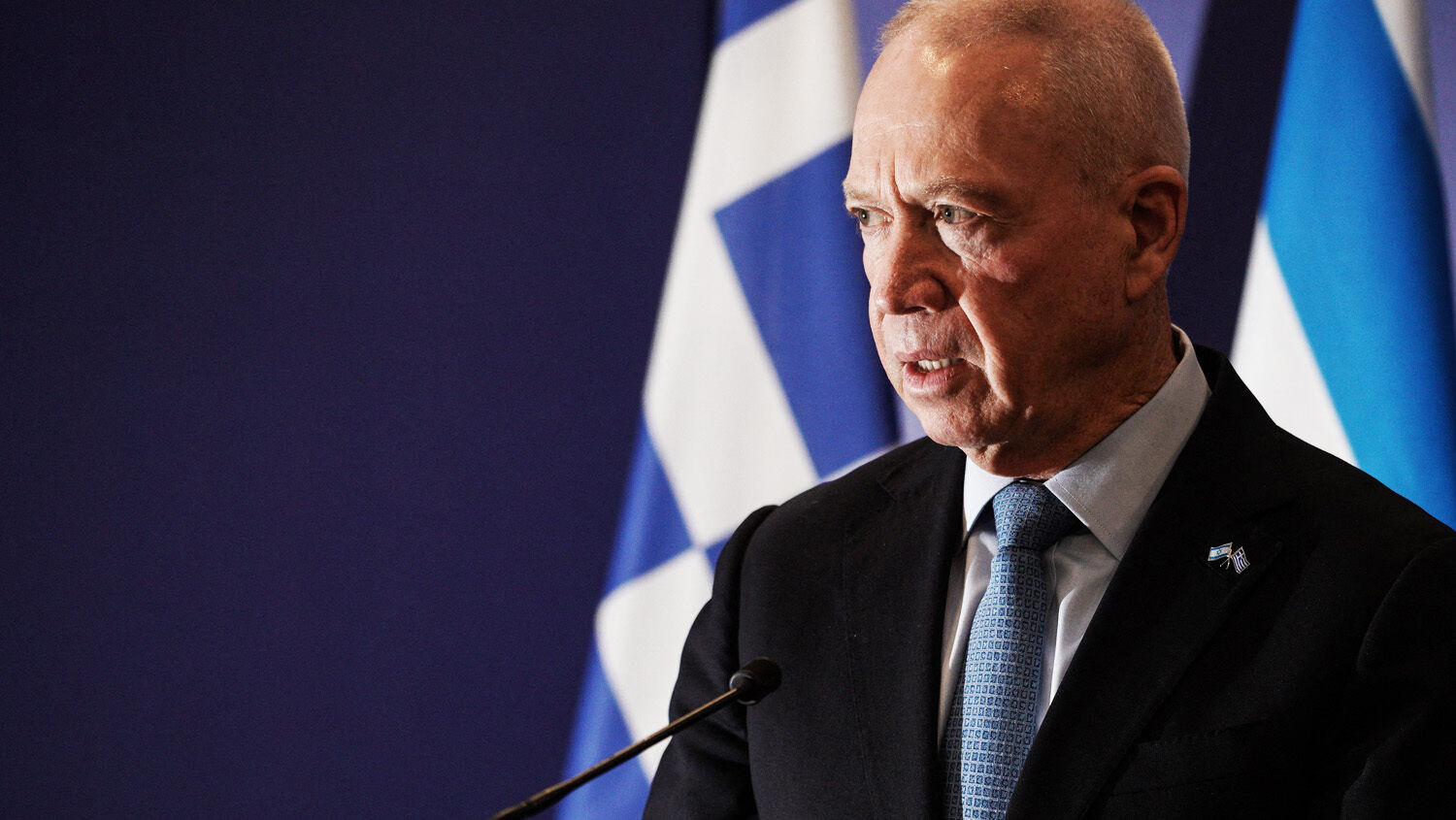 Israeli Defense Minister: Iran Has Enough Material 'for Five Nuclear Bombs'
Israeli Defense Minister Yoav Gallant stated on May 4 that Iran had enough nuclear material to create five nuclear bombs. Gallant was in Athens meeting with Greek counterpart Nikos Panagiotopoulos.
Make no mistake: Iran will not be satisfied by a single nuclear bomb. So far, Iran has gained material enriched to 20 percent and 60 percent for five nuclear bombs. Iranian progress and enrichment to 90 percent would be a grave mistake on Iran's part and could ignite the region.
—Yoav Gallant
Gallant also spoke on Iran supplying terrorists in Syria:
The Syrian regime should be aware that the [Israel Defense Forces] will respond forcefully to any attacks launched from its territory. We will not allow Iran to establish military power in Syria or to build a "highway" for the delivery of advanced weapons to Lebanon.
The United States government and other Western authorities do not believe Iran has reached nuclear breakout—yet. But Iranian Supreme Leader Ali Khamenei is closer than ever. And he has the will to use nuclear weapons if he ever acquires them.
Israel is a nuclear state. Iran is a radical theocratic regime committed to Israel's destruction. Its proxy in Syria has already used chemical weapons on its own people. The threat of a war in the Middle East with weapons of mass destruction (wmd) is very real.
What the Bible says: Before He was crucified, Jesus Christ gave His disciples specific signs to watch for before His return. Here is one of them: "For there will be sore misery then, such as has never been, from the beginning of the world, till now—no and never shall be. Had not those days been cut short, not a soul would be saved alive; however, for the sake of the elect, those days will be cut short" (Matthew 24:21-22; Moffatt translation).
Civilization didn't reach the point where mankind could wipe himself out until wmds were invented. The nuclear saber rattling between Iran and Israel brings this prophecy closer to fulfillment. Yet Christ in the same prophecy promised that man's trajectory would not come to complete annihilation. To learn more, request Trumpet editor in chief Gerald Flurry's free booklet Nuclear Armageddon Is 'At the Door.'