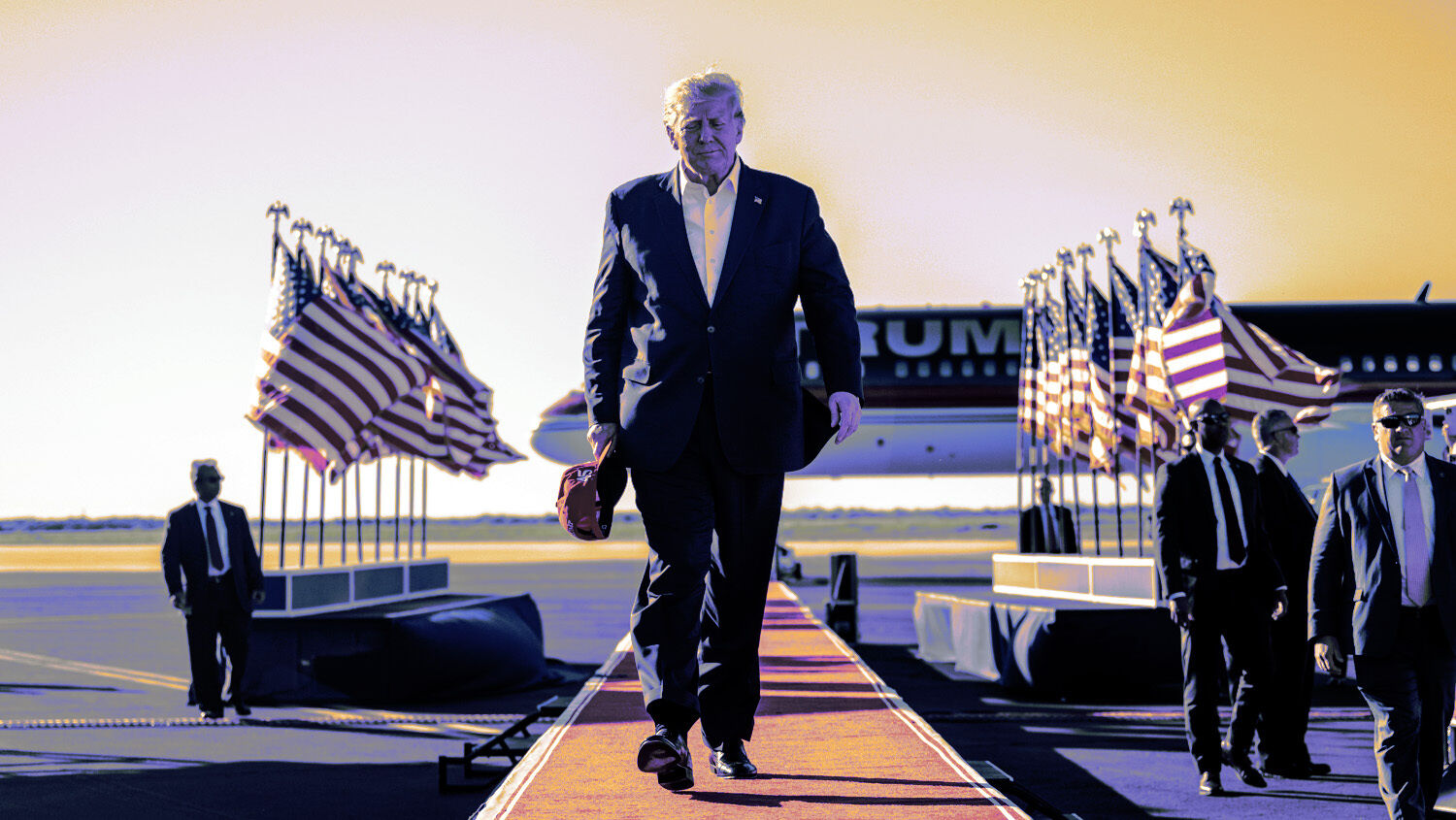 President Trump Indicted by Manhattan Grand Jury
United States President Donald Trump was indicted by a Manhattan grand jury yesterday, making him the first former president to be indicted on criminal charges. The felony indictment is still sealed, so the specific charges are unknown, but they seem to revolve around the allegation that President Trump paid hush money to two women in a misuse of campaign funds.
The radical left is salivating at the prospect of President Trump going to New York, getting arrested, having to make a "perp walk," and getting his mugshot taken.
This is political persecution, election interference at the highest level in history. From the time I came down the golden elevator at Trump Tower and before I was sworn in as president, the radical left has been involved in a witch hunt to destroy the Make America Great Again movement. You remember it like I do. Russia, Russia, Russia, the Mueller hoax, Ukraine, Ukraine, Ukraine. Impeachment hoax 1 and impeachment hoax 2.
—President Donald Trump
Get Trump: The documents are sealed, but it is believed that there are over 34 charges being leveled against the former president. It is the latest in a series of baseless efforts to "get Trump." At least two federal prosecutors believed there was no case and dropped it, but Manhattan District Attorney Alvin Bragg stepped in.
The indictment from Manhattan isn't shocking—80 percent of Manhattan voted for Joe Biden. But the indictment was at the urging of Bragg, a man whose election campaign was funded by George Soros. His and the radical left's primary concern is to "get Trump" while allowing armed robbers, abusers, killers and rapists walk the streets of Manhattan freely. In his time as district attorney, Bragg has downgraded nearly 40 percent of felony charges to misdemeanors.
Hypocrisy: Hillary Clinton was actually found guilty of misusing campaign funds for personal gain. In 2016, she misrepresented funds paid to law firm Perkins Coie to create false evidence that formed the Steele dossier and the entire Russia collusion hoax. Clinton was fined $113,000, of which she personally had to pay only $8,000.
Trump is being accused of the same crime. But for him, they are pushing for a jail sentence. The left wants you to forget Clinton's crimes and that of the Biden crime family.
The swamp: The radical left wants to ensure Donald Trump can never run for president again. That's why January 6 was orchestrated as it was. That's why the Department of Justice raided Trump's home in Mar-a-Lago and is still investigating the "classified documents." It's the reason for the Russia collusion hoax, the election steal and now this indictment.
The indictment is also a timely distraction from America's disillusionment with the transgender movement, the Federal Bureau of Investigation's refusal to release trans killer Audrey Hale's manifesto, and the Kentucky, Texas and Tennessee state capitol invasions by the increasingly violent transgender community.
Ready for war: "We are getting a hard look at just what the radical left is willing to do in order to seize power and stay in power," wrote Trumpet editor in chief Gerald Flurry in 2018.
The Democrats are attacking Trump as an act of political vengeance. His crime was exposing the cesspool they created to drown American laws, values, ideals and freedoms. So they are attempting to purge the leading opposition.
But Trump won't go away. The charges against him are flimsy and desperate. The district attorney's star witness, Michael Cohen, is a self-confessed liar and fraudster. In several polls, Trump's numbers have gone up by as many as 20 points in the last few weeks—this entire farce against him could be rocket fuel for his campaign.
This lawless government wants to purge all threats to its lawless reign. It won't succeed. God is behind Donald Trump. And he is "Ready for War."