No Helper for the State of Israel
Why is the relationship between America and Israel breaking—and who is breaking it?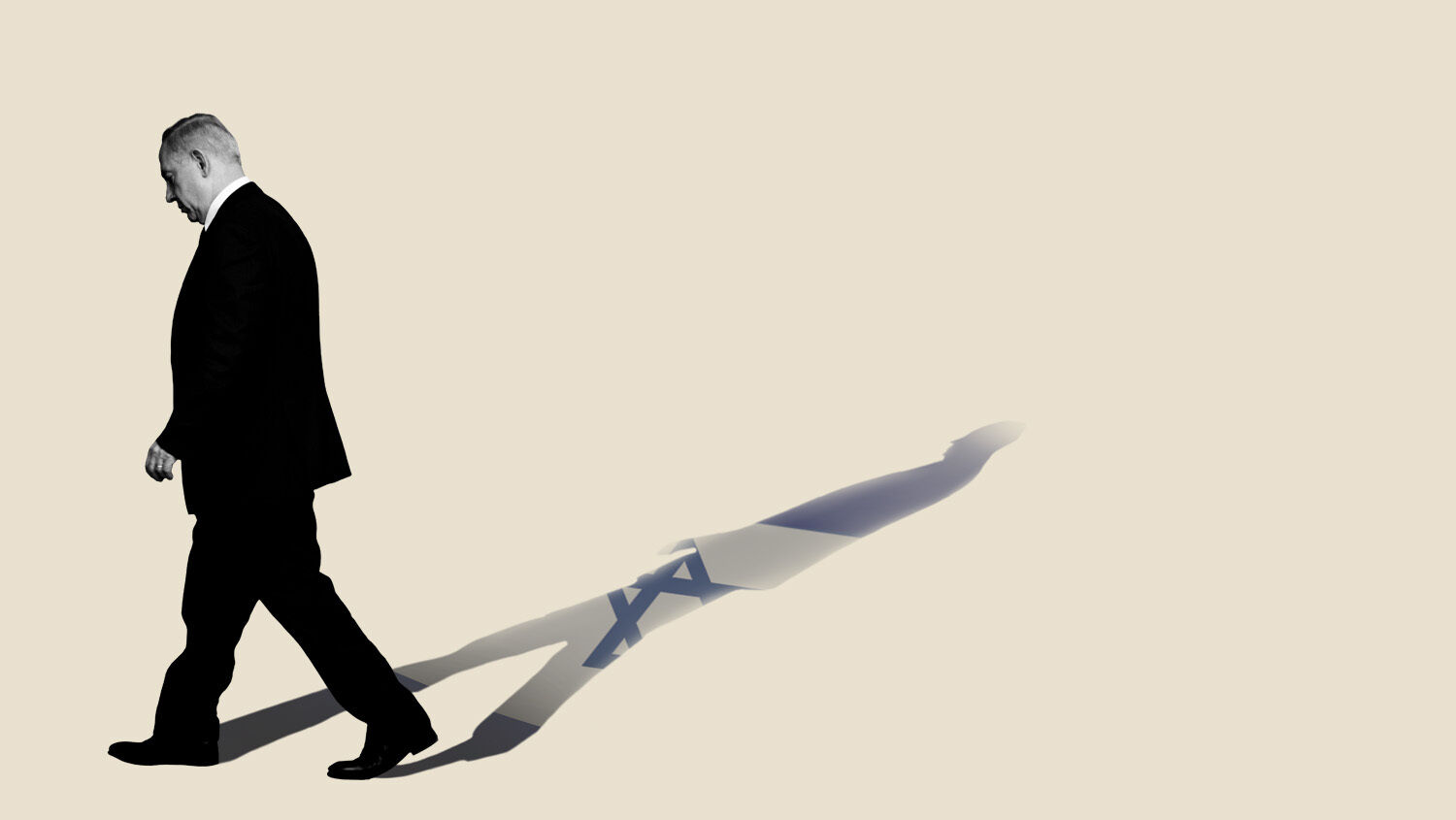 No Helper for the State of Israel
Why is the relationship between America and Israel breaking—and who is breaking it?
The United States State Department website says: "Israel has no greater friend than the United States." If this is true, Israel has no friends at all.
In February, Joe Biden (and the power behind him, Barack Obama) demonstrated in two obvious ways his enmity toward the Jewish state. In February, for the first time since late in Obama's second term as president, the U.S. betrayed Israel at the United Nations Security Council. At about the same time, revealing comments from Biden's ambassador to Israel suggested unprecedented meddling in Israel's domestic affairs.
Why is America abandoning Israel?
How Netanyahu Is Making Enemies
Since returning to power late last year, a priority of Israeli Prime Minister Benjamin Netanyahu has been to reform Israel's activist Supreme Court—an unaccountable and partisan institution that has rankled Israeli conservatives for years. This has made him many enemies on Israel's left (see WorldWatch, page 32). It has also caught the eye of the activist presidency in Washington.
"We're telling the prime minister—as I tell my kids—'pump the brakes,' slow down, try to get a consensus, bring the parties together." That comment came from the U.S. ambassador to Israel, Tom Nides, in a February 16 podcast with former Obama official David Axelrod.
The patronizing remark "as I tell my kids" is consistent with Obama's and Biden's openly disdainful treatment of Israel generally and Netanyahu specifically. Obama infamously brought Netanyahu into the White House through a side entrance, walked out on him in anger during a meeting and went off to have dinner, and meddled in Israeli elections. In 2021, Obama, through Biden, undermined Israel-Sudan peace negotiations to try to prevent Netanyahu from returning as prime minister.
In a later interview, Nides said, "I really think that most Israelis do not want America to stay out of their business." In this case, "America" (Obama and Biden) want Israel's Supreme Court to remain an unaccountable body with unreasonable control over the other branches of government. In short, they want Netanyahu to stop muzzling the court so that the court can muzzle Netanyahu.
American Intervention
On February 20, Obama and Biden demonstrated how much America will intervene in Israelis' business. The UN Security Council approved a nonbinding resolution condemning Israeli settlements in the West Bank, the first anti-Israel resolution the U.S. has allowed through the Security Council since Obama was president.
This came in response to the Israeli government legalizing previously illegal settlements, which came in response to an increase in Palestinian terrorist attacks. Legitimate criticism of Israeli policy is not wrong. But the UN is notorious for its irrationally numerous resolutions condemning Israel. Last year, its General Assembly approved twice as many resolutions against Israel as it did Russia, in the same year that Russia started the biggest war in Europe since World War ii. The U.S. has traditionally defended Israel, especially in the Security Council, over Israel's 75-year history and 56-year history of constructing settlements in the West Bank. This appears to be a veiled threat from the U.S. to Netanyahu to "pump the breaks" in more ways than one: You start doing what we want or you'll lose what little protection we're still giving you.
This "protection," however, is meaningless when one considers the U.S. under Obama-Biden is actively empowering Israel's enemies—and trying to be as low-key about it as possible. The Washington Free Beacon reported on February 6 that U.S. Secretary of State Antony Blinken renewed sanction waivers for Russia and for Israel's greatest enemy, Iran. The waivers, a vestige of Obama's 2016 Iran nuclear deal, allow Russia to assist Iran in its nuclear program.
"The waivers … provide billions in profit for Russian-state controlled firms, such as the Rosatom nuclear company, for work at Iran's Fordow nuclear plant, a contested military site suspected of housing Tehran's nuclear weapons program," the Washington Free Beacon wrote. "At this site, Iran is enriching uranium, the key component in a nuclear weapon, to purity levels that international observers worry put it within reach of a bomb. By permitting cooperation, critics charge that the Biden administration is allowing Tehran to develop its nuclear program while enriching Russia through business with state-controlled organizations."
Iran is the world's main sponsor of Islamic terrorism; its leaders have vowed to "wipe Israel off of the map." Everybody knows that some of the first targets to be programmed into an Iranian nuclear targeting system will be Israeli cities. Yet Obama and Biden are actively assisting the Islamist terrorist regime of Iran and endangering the parliamentary democracy of Israel!
Even more unusual is that the White House tried to keep the sanction waivers secret. Congress wasn't even informed until February 3—and only after the Washington Free Beacon started asking government officials about it. Facilitating Iran's nuclear program while cooperating with Ukraine aggressor Russia looks bad and is bad. Obama and Biden would just as soon you didn't know about it, but even if you do, they will ram it through with as much force as the 2016 nuclear deal.
The last time America was this hostile to Israel was during the Obama presidency. U.S. Middle East policy —especially toward Iran—was actively endangering Israel's security. Obama concluded his presidency in 2017 with a precedent-breaking betrayal at the UN. Biden's presidency extends Obama's policy. The recent U.S.-Israel bickering must be interpreted within the context of the Obama-led campaign to weaken and ostracize Israel and Netanyahu.
Why is the United States mortally endangering its brother nation and empowering—with nuclear technology—the Islamists who cheered 9/11 and who call the U.S. and Israel the "great Satan" and the "little Satan"?
One biblical prophecy in particular sheds light on this mystery.
Bitter Affliction
"For the Lord saw the affliction of Israel, that it was very bitter: for there was not any shut up, nor any left, nor any helper for Israel. And the Lord said not that he would blot out the name of Israel from under heaven: but he saved them by the hand of Jeroboam the son of Joash" (2 Kings 14:26-27).
Both the State of Israel and the United States trace their ancestries back to ancient Israel. Judah (the Jewish people) was only one tribe among 12. In Bible prophecy, "Israel" primarily refers to the U.S., Britain and the State of Israel.
The book of Kings is part of the former prophets. This is both a historical record and prophecy for the modern nations of Israel, as Trumpet editor in chief Gerald Flurry explains in his book America Under Attack. Efforts to "blot out the name of Israel" are causing so many the problems America is suffering, including its deteriorating relationship with its brothers in the State of Israel. But the Bible also reveals that God will stop the destruction—temporarily—by the hand of a man foreshadowed by the ancient King Jeroboam ii.
Mr. Flurry wrote this in his September 2022 article "Britain's and Judah's Governments Fall—America Next?": "When Barack Obama was president, he was terribly unmerciful to the Jewish nation of Israel. But in President [Donald] Trump's first term, he saved the Jewish nation of Israel (biblical Judah) from much of Obama's tyranny. He supported Israel in many ways, including scrapping the Iran deal, moving the U.S. Embassy to Jerusalem, and helping Israel sign the 'Abraham Accords' with Arab nations in the region. Joe Biden has taken America back to the terrorist-supporting policies of Barack Obama."
The prophecy continues: "Now the rest of the acts of Jeroboam … and how he recovered Damascus, and Hamath, which belonged to Judah, for Israel, are they not written in the book of the chronicles of the kings of Israel?" (verse 28).
God is still in the process of temporarily saving the United States and the other nations of modern Israel through a modern Jeroboam. Notice that when He does, the victories of this man will involve the Jewish nation.
Like the Americans, the Jewish people are under great threat from enemies within and without. America's current government is doing all it can to make this stress greater. If there ever was a time when Israel needed saving, it is now.
"[T]he indication is that Jeroboam reclaimed something to help Judah, the Jewish nation," Mr. Flurry wrote. "This verse ties the politics of the U.S. and Judah together."
The temporary saving of the State of Israel has yet to materialize. But the desperate need for it is becoming clearer and clearer. And this respite from its troubles will come. It will start when those leading America and attempting to "blot out the name of Israel" meet their day of reckoning.