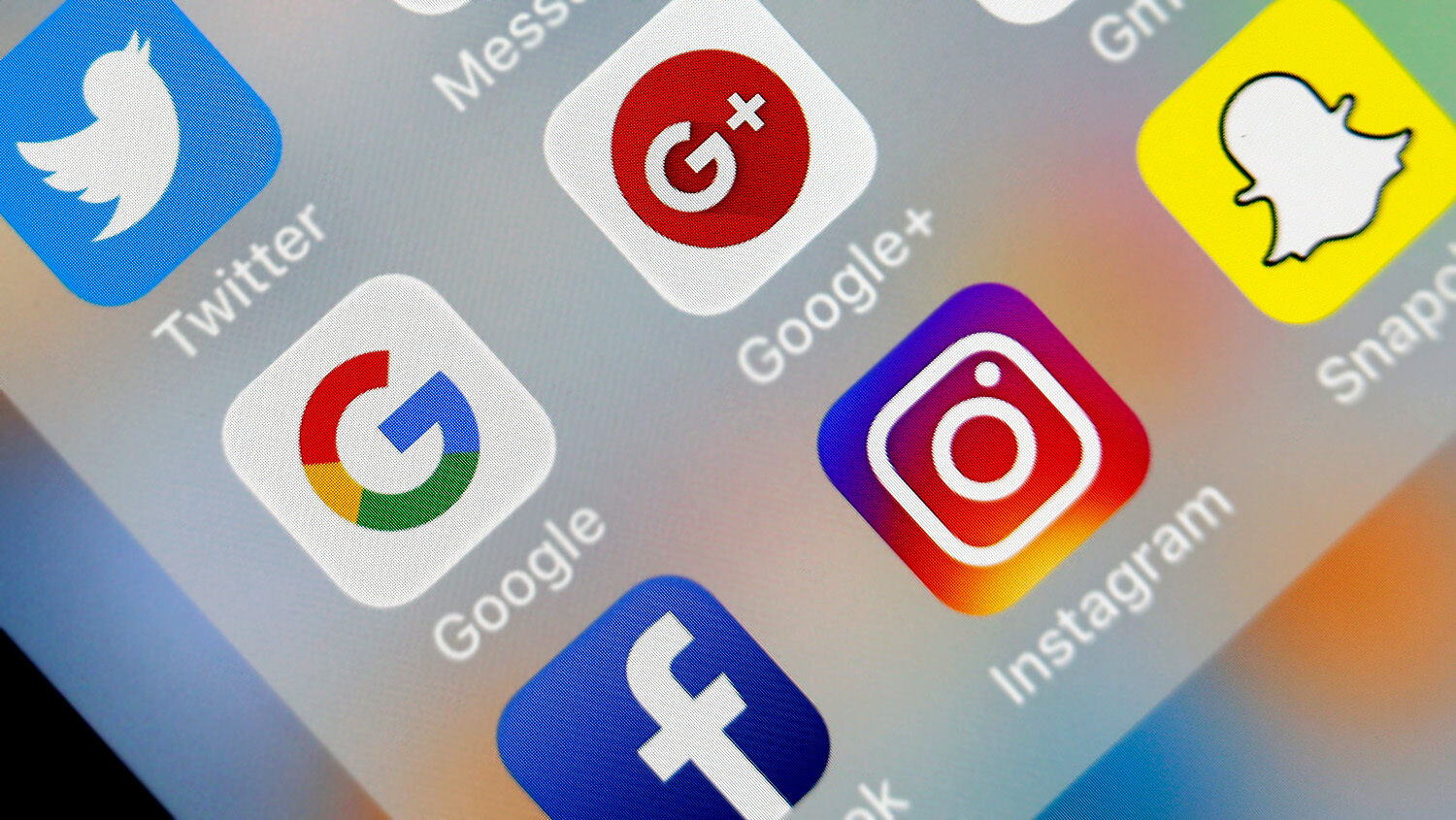 The Radical Left's Infiltration of Big Tech
How the weaponized intelligence apparatus gained control of Silicon Valley
Twitter, Facebook and Google are "Big Tech." Combined, their social media platforms have billions of users and generate over a trillion dollars in revenue. They dominate information sharing and search engine requests. The "Twitter Files" have exposed how former intelligence agents infiltrated Big Tech and used this relationship to help pursue a radical-left agenda. Lee Smith at the Tablet wrote, "The resulting behemoth, still being built today, is a public-private consortium made up of [United States] intelligence agencies, Big Tech companies, civil society institutions, and major media organizations that has become the world's most powerful spy service—one that was powerful enough to disappear the former president of the United States from public life, and that is now powerful enough to do the same or worse to anyone else it chooses."
Now the pervasive employment of intel agents in Big Tech has been exposed.
Twitter
The biggest name from the "Twitter Files" was James Baker, the former Federal Bureau of Investigation lead counsel who became Twitter's lead counsel. He was involved in fabricating the fake Steele dossier and the Alfa Bank hoax to target Donald Trump. Baker was fired by Elon Musk for censoring the "Twitter Files" without authorization.
John Levine at the New York Post outlined many of the former intel agents working inside Twitter.
Matthew Williams worked for 15 years at the

fbi

as a senior intelligence analyst, and worked at Twitter as a senior director of "product trust, revenue policy, counsel systems and analytics"
Dawn Burton was a deputy chief of staff to James Comey at the

fbi

and became the director of strategy and operations and counsel organization in Twitter in 2019.
Jeff Carlton worked for a broad spectrum of intelligence agencies: the

fbi

, Central Intelligence Agency and Marine Corps. Carlton led the Twitter Strategic Response Team that resolved high-level escalations.
Kevin Michelena was an

fbi

intelligence analyst for 12 years before becoming a corporate security analyst at Twitter in July 2021.
Michael Bertrand worked in the

fbi

for 23 years in counterterrorism and internal investigations, and he was chief of staff to the top leadership. He joined Twitter in January 2022.
Karen Walsh was with the

fbi

for 20 years as a special agent and focused on public and private sector outreaches. She joined Twitter in March 2020.
Doug Hunt worked for the

fbi

for 20 years as a supervisory special agent and was a senior director with Twitter.
Vincent Lucero was another supervisory special agent who joined Twitter in July 2019 as a senior security manager.
Mark Jaroszewski, another supervisory special agent for 20 years, joined Twitter as a director of corporate security. He specialized in creating relationships between the

fbi

and the private sector.
Facebook
In 2018, Breitbart analyzed the LinkedIn profiles of Facebook leadership and found a number of Barack Obama and Hillary Clinton alumni working there. "In total, we found 45 employees who had previously worked or volunteered with the Hillary campaigns, the Obama campaigns, or the Obama White House and are now employed by Facebook, Facebook-owned companies or the Chan-Zuckerberg Initiative," it reported. "This does not include Facebook employees who do not have LinkedIn accounts or neglected to mention past experience on their profiles."
Benjamin Weingarten at the New York Post wrote that Facebook's misinformation policy chief, Aaron Berman, helped create the policies and procedures that censored covid "misinformation" and the army of fact checkers the company uses. "As with many Twitter officials involved in content moderation decisions," wrote Weingarten, "Berman had been a 17-plus-year employee of the cia, where among other things he wrote and edited the President's Daily Brief. Ex-intelligence officials from the cia, fbi, [Department of Homeland Security] and beyond fill Facebook's Trust and Safety team ranks."
In another column, Weingarten identified Andy Stone, Meta's communications director, as a loyal Democrat actor. Stone was the one who officially declared Facebook would suppress the Hunter Biden laptop story.
Google
Weingarten continued at the New York Post: "Public records show Google's Trust and Safety staff, like that of Twitter and Facebook, is filled with longtime intelligence community officials. Representative among them is Jacqueline Lopour, an ex-cia analyst who serves as senior manager for intelligence collections, which manages 'intel operations' on, among other things, 'misinformation' and 'hate speech,' according to LinkedIn."
The Trumpet reported that 165 former intelligence agents worked for Google: 27 from the cia, 52 from the fbi, 30 from the National Security Agency, 50 from dhs, and 6 from the Office of the Director of National Intelligence. This relationship really started with Barack Obama.
In 2016, the Intercept reported that there were 55 cases of Google employees moving into the Obama administration and 197 Obama officials moving into Google positions. "Former employees of 12 of the 15 cabinet agencies (Energy, Justice, Defense, Education, State, Treasury, Commerce, Agriculture, Labor, hhs, Homeland Security, and Veterans Affairs) now work at the tech company or its affiliates, led by 16 former Pentagon staffers. The exodus ramped up in the second term, hitting 41 in 2014, compared to just six in 2009."
Fox News reported another connection: "Another high-profile tech leader with Democratic ties is Eric Schmidt, the former Google ceo and executive chairman of its parent company Alphabet. Schmidt has chaired an advisory committee for the Department of Defense and the National Security Commission on artificial intelligence. In March, Politico reported that Schmidt's fingerprints "are all over Biden's science office."
No Helper for America
All of these revelations illustrate a Bible prophecy that is being fulfilled right now. 2 Kings 14:26 says: "For the Lord saw the affliction of Israel, that it was very bitter: for there was not any shut up, nor any left, nor any helper for Israel."
Mr. Flurry writes in America Under Attack: "The complicity among the political class, including Democrats, Republicans, the news media and others, is far deeper than Americans realize. The amount of power, money, influence, technology and intimidation they wield is staggering. … The deep corruption involved here is now being exposed before our eyes. And it was prophesied in 2 Kings 14:26. This verse gives you an idea of the extent of the corruption in Washington. America's affliction is very bitter, and nobody with any power is helping." This was written before Musk started releasing the "Twitter Files." Now we see even more clearly how deep the corruption goes!
Prophecy says God will save America temporarily one more time to give us one more chance to repent. God desperately wants you to take advantage of this warning and act on it. The only way to save America is to repent toward God. To learn more about these dramatic Bible prophecies, read America Under Attack.