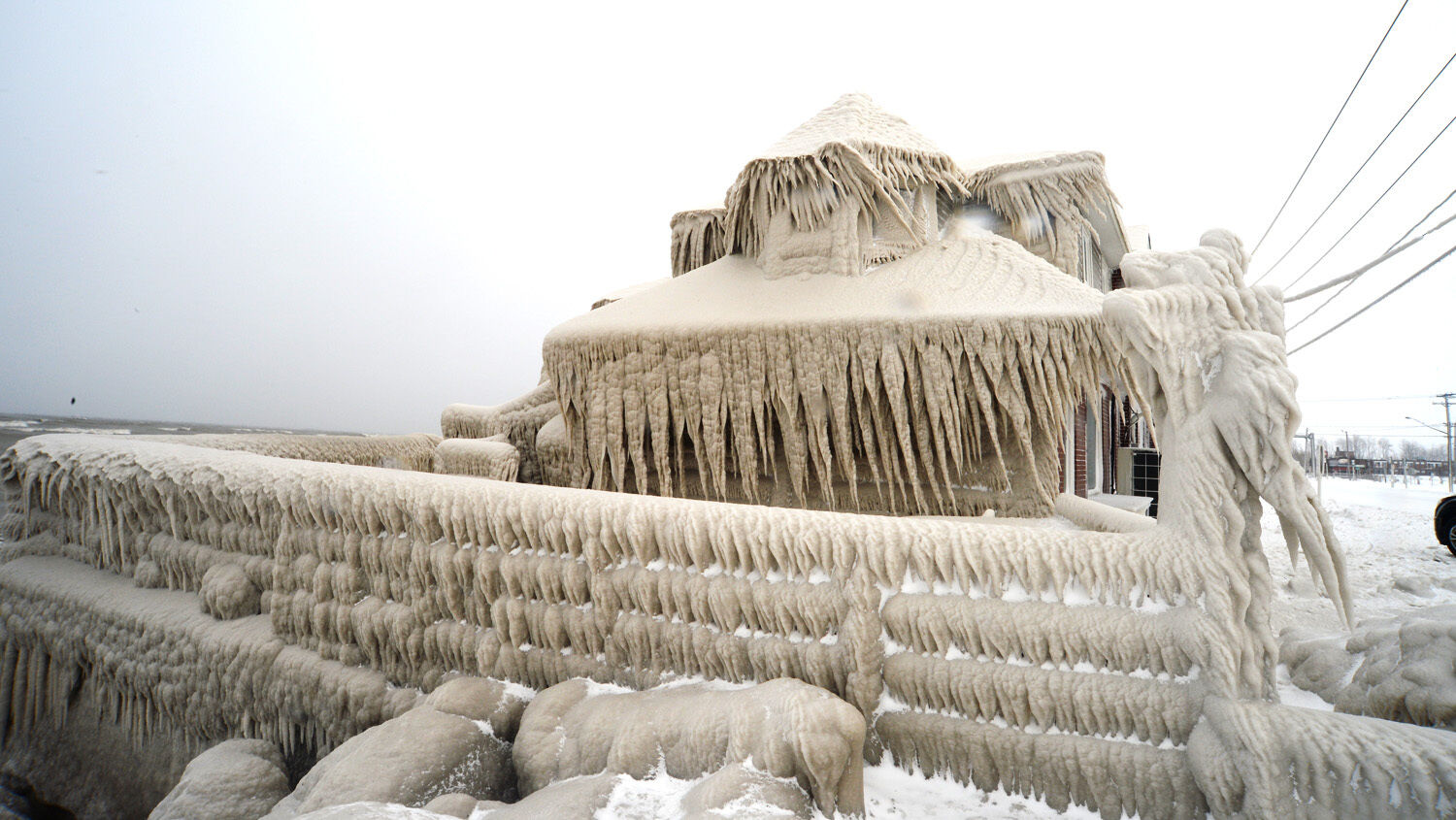 Wild Winter Weather Hits U.S., Canada, Japan
A winter storm from the Arctic hitting the United States and Canada transformed into a "bomb cyclone" on December 23. A bomb cyclone is a low pressure zone deepening so fast "it is like a bomb going off." This brings heavy precipitation and wind levels. And the entire continent from Canada to the U.S. southern border is getting hit heavy.
At least 46 people have died across the United States. The death toll is expected to rise.
The worst-hit area was Buffalo, New York. At least 13 people are confirmed dead in the Buffalo area.
Four people in Canada died after a bus fell over due to icy conditions in the province of British Columbia.
Across the Pacific, Japan is also experiencing problems from abnormal levels of snowfall. As of this morning, 17 people are confirmed dead and over 90 are injured.
The storms are also causing problems to infrastructure:
Last week, about 1.7 million American homes and businesses lost power. In Japan, about 20,000 households lost power yesterday morning.
Transportation links are fraying. On Friday alone, 5,700 U.S. flights were canceled and about 7,600 were delayed. Amtrak, the U.S.'s national passenger rail operator, canceled dozens of trains through the Christmas season. Flights were also canceled in Japan.
Over 200 million Americans—well over half the population—were put under weather warnings.
New York Gov. Kathy Hochul said the following in a press conference:
"This is an epic, statewide hazard. There's no other way to describe this. … I called it a kitchen sink storm because it is throwing everything at us, but the kitchen sink. We've had ice, flooding, snow, freezing temperatures and everything that Mother Nature could wallop at us this weekend."
God shows Himself as the One ultimately in control of the weather. And He uses it to communicate with mankind. "By the breath of God ice is given," Job 37 reads, "And the broad waters are frozen. Also with moisture He saturates the thick clouds; He scatters His bright clouds. And they swirl about, being turned by His guidance, That they may do whatever He commands them On the face of the whole earth. He causes it to come, Whether for correction, Or for His land, Or for mercy" (verses 10-13; New King James Version). To learn more, request a free copy of Why 'Natural' Disasters?