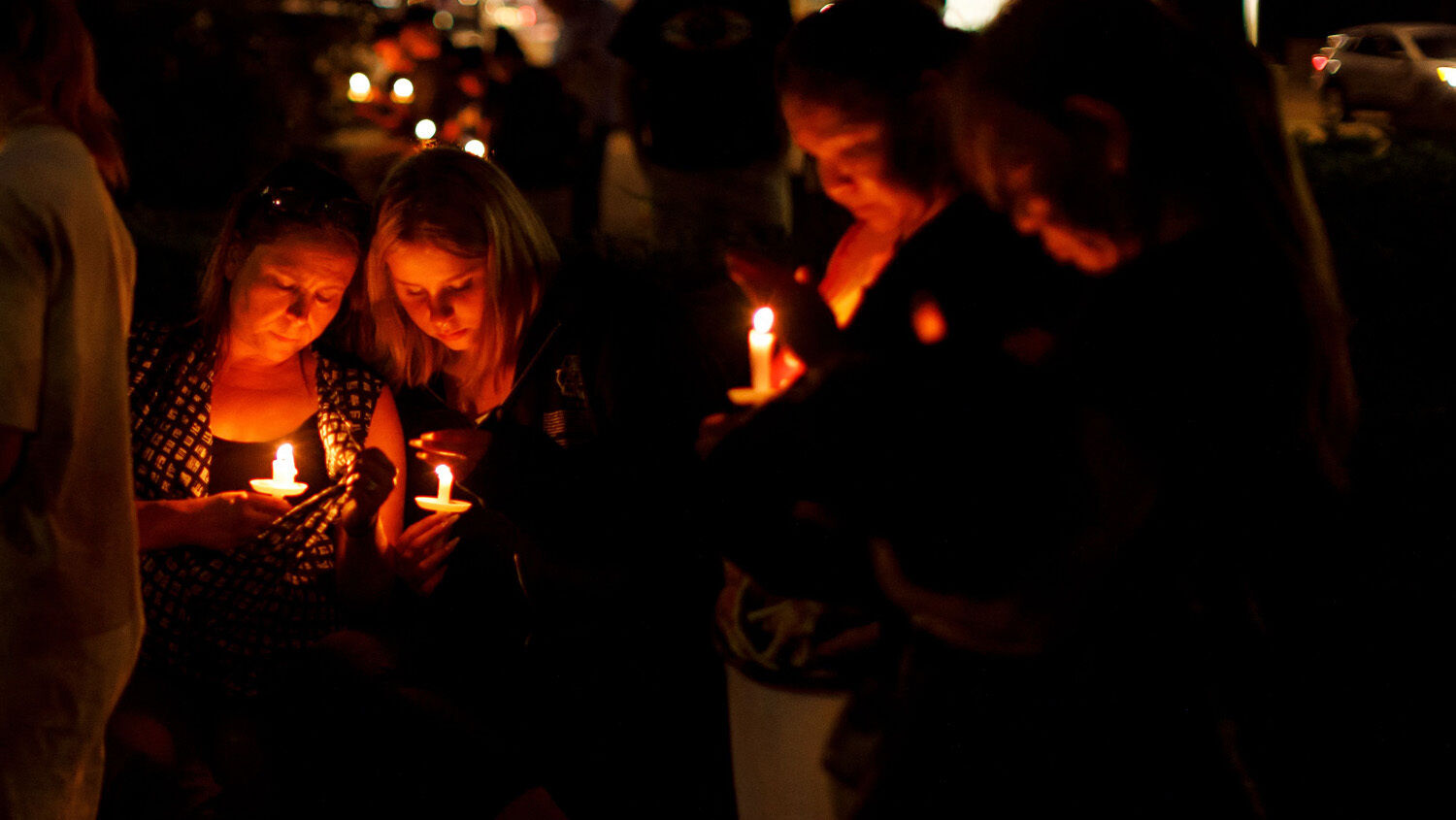 Violent Crime Rising in Canada
By accident, or by design?
On September 4, the James Smith Cree Reservation in Saskatchewan was gripped by terror. Myles Sanderson and his brother Damien went on a stabbing spree, murdering 10 people and injuring 18. Over the next three days, hundreds of police officers were on a manhunt across the province, finding Damien stabbed to death at one of the 13 crime scenes they visited. On Wednesday, September 7, police were finally able to stop Myles after a high-speed chase on Highway 11 near the town of Rosthern. Myles died while in custody after being in medical distress.
The mass murder shocked the country and made headlines around the world. In the aftermath of these tragedies, the question is often asked: How could something like this happen? Unfortunately, the answer is predictable as it is shocking.
It appears the violence was linked to drug and gang activities. "The reserve and the community around it in the western Canadian province of Saskatchewan are no strangers to crime, even murder, much of it tied to the crystal meth trade," reported the New York Times.
Myles Sanderson was a career criminal. In his 32 years of life, he had 59 criminal convictions. At the age of 12, he started smoking marijuana and drinking. Cocaine use began shortly afterward. Between ages 18 and 32, Sanderson was charged with an astounding 125 crimes. According to Global News, "Those include two attempted murders, 18 assaults and three break-and-enters, the court records show. Four of the assaults were stabbings—using knives, a fork and broken beer bottles. He stole cars, robbed a Subway restaurant, and broke into a liquor store in Melfort. He threatened to kill people and walked naked in a park near a Saskatoon elementary school. He resisted police when they caught up with him, once kicking an officer in the face and head, but when he got into the courtroom, his charges were sometimes stayed or withdrawn." Sanderson breached his release condition 65 times due to alcohol and drug use, and possessions of weapons.
In February, Sanderson was granted parole in which the parole board said it was their "opinion that you will not present an undue risk to society." At the time of his murderous rampage, Sanderson was wanted for violating his parole and was deemed "unlawfully at large."
Canada's lax criminal justice system allowed a career criminal and deranged individual to wreak havoc. It was only a matter of time until this sort of tragedy took place. Yet this is not an isolated incident. The government of Canadian Prime Minister Justin Trudeau is taking more steps to release criminals onto Canadian streets. This is another trend taken by radical left governments around the world that slowly erodes the rule of law. The worse is yet to come.
Rising Tide of Violence
In 2021, violent crime increased 5 percent, with 25,500 more criminal code incidents reported than 2020. Statistics Canada explained: "The increase was primarily driven by a relatively large rise in the rate of level 1 sexual assault (plus 18 percent)." Murders increased to 788, up 29 from 2020. Forty-one percent of murders were firearm-related, and 46 percent of those were considered to be gang-related. "Given Canada's ever-expanding population, however, the year 2021 yielded the largest raw number of murders in the country's history," wrote the National Post. "Even amid spasms of violence throughout the 1970s and 1980s, the total annual number of Canadian murder victims rarely peaked above 700." This rising tide of violence is hitting the cities especially.
On October 18, Royal Canadian Mounted Police (rcmp) constable Shaelyn Yang was stabbed to death at a homeless camp in Burnaby, British Columbia. The man who stabbed her, Jongwon Ham, was wanted on a warrant from a violent crime committed in March. The National Post reported: "But as is standard practice with violent offenders in B.C., Ham was released shortly after his initial arrest and a warrant issued for his re-arrest only after he failed to show up for a court date. And the March 17 assault was not the first violent entry on Ham's rap sheet. Just a year prior, in February 2021, Ham was booked on a charge of assault and willfully resisting a peace officer. The killing occurs as B.C. is facing down a spike in crime driven largely by its own justice system's chronic refusal to detain recidivist and even violent offenders." There are countless examples of violent offenders being arrested hours after being released.
This is not just happening on the West Coast, but also in Ontario. In June 2021, the police department of St. Thomas, Ontario, released court filings to cbc showing how the "catch and release" system is not working. It gave as an example, "[a] 27-year-old arrested 30 times since start of 2019, charged with 86 criminal code offenses, with 22 charges related to break and enter/theft/possession of property obtained by crime/possession of break-in instrument, six charges related to violent crimes, 58 charges for failing to comply with release orders (47 withdrawn), 59 charges withdrawn overall, 13 Trespass to Property Act charges, heavy drug user/mental health issues."
These are some examples of how career criminals enter into a destructive "catch and release" cycle fueled by the lax criminal justice system. This is happening all over the country, and the increase in crime is connected to the same perpetrators committing the same crimes over and again. Mayors and police departments across Canada have asked for the laws to be changed, yet the Trudeau government is bent on only loosening the restraint already in place.
Designing Lawlessness
On March 29, 2018, the Trudeau government introduced Bill C-75 into Parliament. It received royal assent on June 21, 2019. The bill amended the criminal code to say "legislate a 'principle of restraint' for police and courts to ensure that release at the earliest opportunity is favored over detention, that bail conditions are reasonable, relevant to the offense and necessary to ensure public safety, and that sureties are imposed only when less onerous forms of release are inadequate." Since becoming law, this "principle of restraint" has forced police departments to release criminals at the earliest opportunity, regardless of the probability they will be a repeat offender. This is the foundation of the "catch and release" regime current in place.
The Supreme Court of Canada has made matters worse by striking down several tougher sentencing laws passed by the government of Stephen Harper. Some of the laws struck down have included the requirement for sex offenders to be added to the national registry for life for two or more offenses. Three laws that created mandatory minimum sentencing have been struck down by the Supreme Court, and 25 more have been removed by provincial and territorial courts.
"[T]he government of Prime Minister Justin Trudeau is pushing back Harper-era sentencing changes as well," reported cbc. "Legislation is before the Senate that would eliminate mandatory minimum penalties for 14 firearm- and tobacco-related offenses and six drug offenses." Even while crime rates rise and jurisdictions across the country cry out for change, the radical left government and courts continue to relax penalties. There is a specific agenda at work to undermine law and order in Canada.
The Attack Within
What is the Trudeau government's solution to rising crime? Seize the firearms of law-abiding Canadians. Despite legislating "catch and release," Trudeau has used the rising crime narrative to try and ram through Bill C-21, which would effectively allow the government to seize nearly all firearms in the country. Even hunting rifles would fall under the law's broad definitions. This follows on a handgun ban Trudeau has put in place through executive decree. Canada already has very strict firearm laws.
The fact is, Justin Trudeau wants to seize guns because he wants to seize power. This is part of the pattern of how the radical Communists gain power: use a false narrative to seize all means of resistance. Trumpet editor in chief Gerald Flurry writes in America Under Attack:
Every time there is a mass shooting, even before any facts about the situation come out, they immediately begin pushing for gun bans. Many of them don't just want to raise the buying age or to restrict the sale of a few types of guns; they want to enact these measures on their way to confiscating all privately owned guns. That will leave them with all the firepower.

This attack on citizens' rights and the rule of law is chopping at the pillars of our nation.
Trudeau is simply following the Barack Obama blueprint, yet in many ways it is much easier to achieve simply because there is no Second Amendment equivalent in Canadian law. For Canadians, there is no constitutional right to bear arms. This makes it as simple as passing Bill C-21 to leave the Trudeau government with all the firepower. The crackdown on the Freedom Convoy shows Trudeau is not afraid to use government force to achieve his goals.
Canada is in the midst of bitter affliction. It seems like everything is only getting worse and will continue to. But what you need to realize is that it is all by deliberate design. There is an agenda at work that is destroying the United States, Britain, Canada and the other Commonwealth countries. This agenda was prophesied in your Bible. 2 Kings 14:26-27 says that these nations would nearly be blotted out from existence but that God would save them one more time so that they could have a chance to repent. Only the Bible can explain why these events are happening.
To learn more about why this affliction is happening, please read America Under Attack.