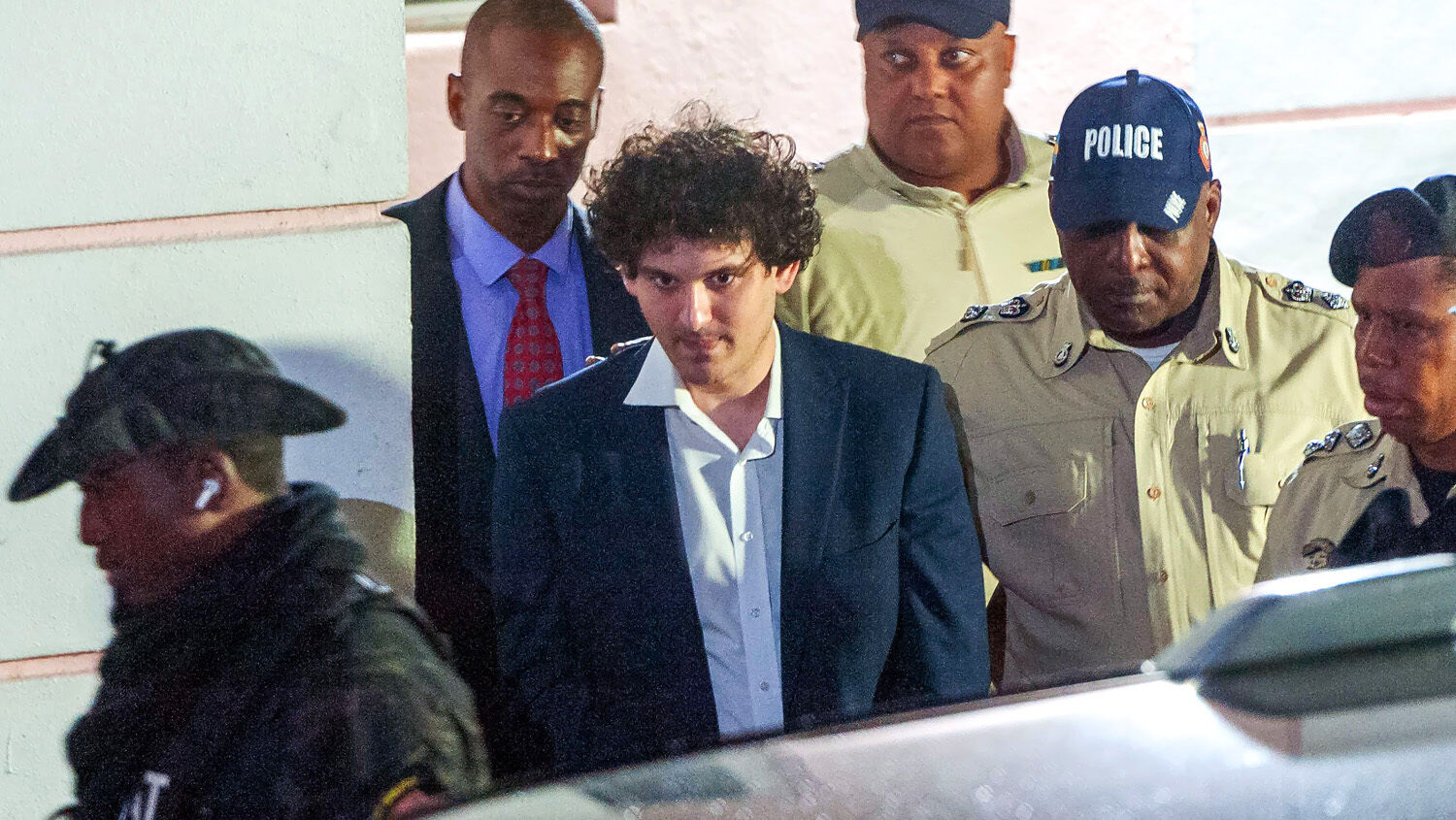 Sam Bankman-Fried Jailed
Disgraced crypto entrepreneur Sam Bankman-Fried was arrested on Monday, and charges against him were revealed yesterday.
Mastermind or muppet? Bankman-Fried has spent the last few weeks working with United States media to convince the world that he's not a criminal mastermind but an idiot who wasn't paying enough attention to his company. The charges make clear that regulators do not buy that.
Fraud from the start: He's facing eight charges, ranging from wire fraud and money laundering to campaign finance violations. Federal prosecutors say Bankman-Fried aimed to default customers of his ftx trading platform from the time it was set up. He didn't accidentally lose track of customers' money—he deliberately hid the fact that he and other executives were helping themselves to it.
The U.S. Securities and Exchange Commission (sec) said Bankman-Fried used these funds "as his personal piggy bank to buy luxury condominiums, support political campaigns, and make private investments, among other uses."
U.S. Attorney Damian Williams called it "one of the biggest frauds in American history." sec Chair Gary Gensler said, "We allege that Sam Bankman-Fried built a house of cards on a foundation of deception while telling investors that it was one of the safest buildings in crypto."
Democrat mega-donor: Bankman-Fried committed brazen crimes, believing that his political donations—almost exclusively to Democrats—and personal connections to key regulators would keep him safe. In the end, it seems his fraud was too big to be covered up.
With $36 million in donations already known, Bankman-Fried was the second-largest donor to the Democratic Party during the midterm elections, after George Soros. The indictment indicates his donations could have been even more significant.
Regulators allege that Bankman-Fried made "tens of millions of dollars in illegal campaign contributions," disguised so they wouldn't trace back to him. The indictment does not say how much money was funneled this way or where it went.
Suspicious timing? Bankman-Fried was arrested the day before he was to testify under oath to the U.S. House of Representatives. Lawyer Andrew McCarthy wrote that prosecutors would "have been salivating at the prospect of his being grilled under oath for hours." Why the rush to arrest him before that? "One obvious possibility, for the cynical among us, is that the Democrats who run the House Committee (which is led by firebrand lefty Maxine Waters of California), were loath to abide Republican harangues about sbf's prodigious political contributions to Dems, whose regulatory enthusiasm he echoed," he wrote. "If this were the reason for the sudden arrest, it would not be the first time the Democrats who run the Justice Department accommodated the whims of congressional Democrats."
Bankman-Fried's missing money is a powerful indication of the widespread corruption prevalent in the U.S. Read more about this in our article "FTX: Are America's Democrats Behind the Scam of the Century?"