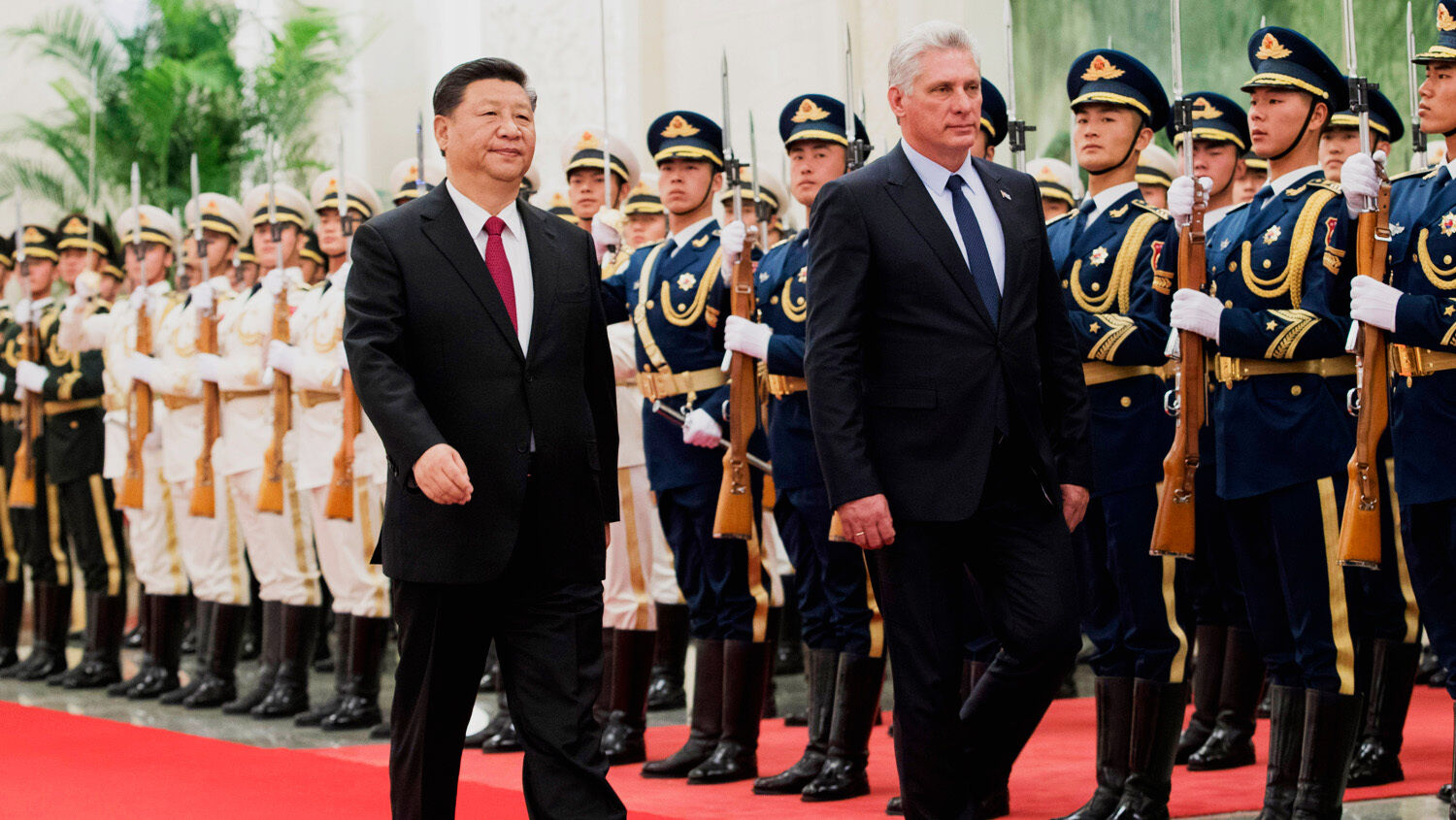 China Invites Cuba for Talks
Chinese General Secretary Xi Jinping will host Cuban President Miguel Diaz-Canel in Beijing for a meeting from November 24 to 26. Diaz-Canel has made the trans-Atlantic trip to visit Algeria, Russia and Turkey in search of energy-supply help, and now he will stop in China before returning home.
The situation in Cuba: The Cuban economy is struggling to recover from the economic beating it took from the covid-19 pandemic. The heavily sanctioned country has been experiencing fuel shortages and blackouts, along with a litany of other issues.
In August, lightning struck Cuba's main fuel depot, causing a fire that burned down half of the oil plant.
Hurricane Ian wiped out the country's power grid in September. Protests erupted because crews were unable to restore power in some areas for days.
Help from China: Cuba is in desperate need of everything from food and agricultural goods to technology and transportation. China is Cuba's biggest trading partner, and ties between the two Communist-aspiring nations go back to the 1960s.
Forgiving debts: China has been more than willing to help Cuba out in the past.
China forgave Cuba of $6 billion in debt in 2011.
President Diaz-Canel may ask for similar debt forgiveness during this visit.
What is in it for China? China has great ambitions for its Belt and Road Initiative (bri) that extend far beyond its own continent. Its eyes are on South America for its shipping lanes, including one of the world's most vital sea gates: the Panama Canal. The Chinese understand that if they can establish enough influence over these areas that are vital to the United States' imports and exports, they could eventually use this against America.
The Trumpet said: In our article "Brave New World (Made in China)" we wrote:
The Chinese have signed bri contracts with numerous authoritarian governments, military regimes and several of the world's most corrupt nations. … China is also pulling in countries that are mired in conflict. … The corruption and conflict make it unlikely that many of these nations will be able to repay China's loans. … So why does China continue to hand out massive loans to such nations? Because the bri—and much of China's related policy—is about more than just economics.
Learn more: Read our booklet China's Dangerous Move Against America.