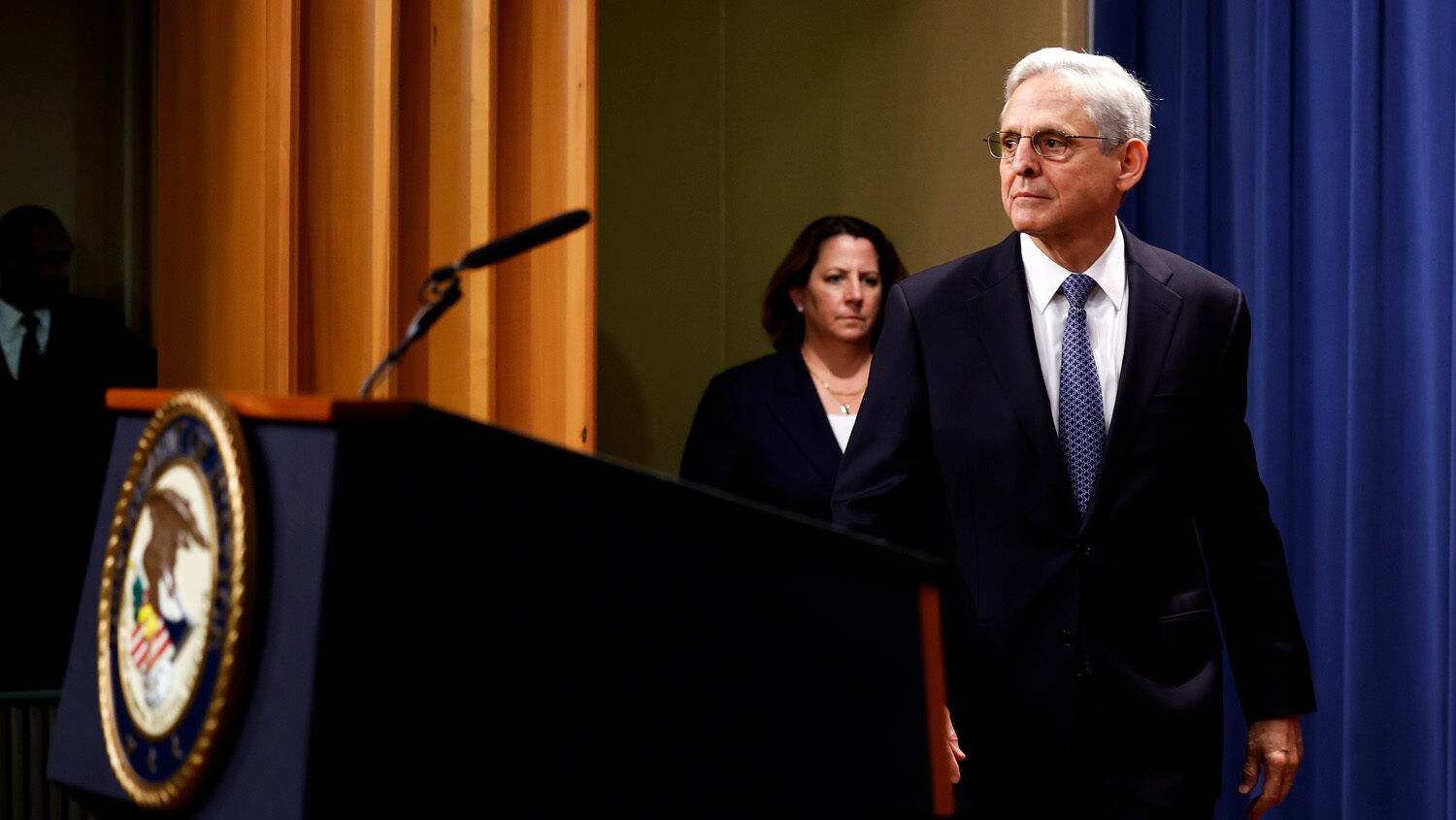 Jack Smith Launches Special Counsel Investigation Against Trump
Attorney General Merrick Garland has named war-crimes prosecutor Jack Smith to lead a special counsel investigation into Donald Trump's involvement in the Jan. 6, 2021, Capitol protests, as well as his possible mishandling of classified documents. In his November 18 announcement, Garland argued that it was in the public interest to put a special counsel in charge of investigating Trump, instead of having the Justice Department do it, to avoid a conflict of interest as Trump launches his 2024 presidential campaign. Yet the Smith investigation is shaping up to be even more biased than the Mueller special counsel investigation that examined claims of Trump-Russia collusion.
Biased prosecutor: Smith's most recent work for the International Criminal Court involved investigating and prosecuting war crimes. But before he worked for The Hague, he worked for Barack Obama's Justice Department investigating and prosecuting federal crimes affecting government integrity. He is a staunch Obama supporter whose wife, Katy Chevigny, donated to both the Obama campaign and the Biden campaign. She also worked as a producer on Becoming, an intimate documentary about the life, hopes and personal aspirations of Michelle Obama.
Political attack: Based on precedents set by James Comey and Robert Mueller, appointing a special counsel means the Justice Department has no evidence a crime was committed—it just wants to continue feeding the media anti-Trump propaganda until the 2024 election. Donald Trump has already been acquitted by the U.S. Senate for any role he played in encouraging the January 6 protests, and the Federal Bureau of Investigation found no incriminating evidence during its raid on Trump's Florida home. So there is no reason to investigate Trump once more except to make him look like a criminal. Despite Garland's assurance, there is a conflict of interest.
Prophecy says: In his article "What Will Happen After Trump Regains Power," Trumpet editor in chief Gerald Flurry explained that Donald Trump was the legitimate winner of the 2020 election. He further said that the Bible prophesies Trump's return to power, yet he "will have to fight for it. It doesn't have to be military action, but it certainly could." This forecast is based on a prophecy in 2 Kings 14:26-28, which says an end-time Jeroboam will have to war to recover something stolen from him. The endless investigations into Donald Trump show the ferocity of this political war.