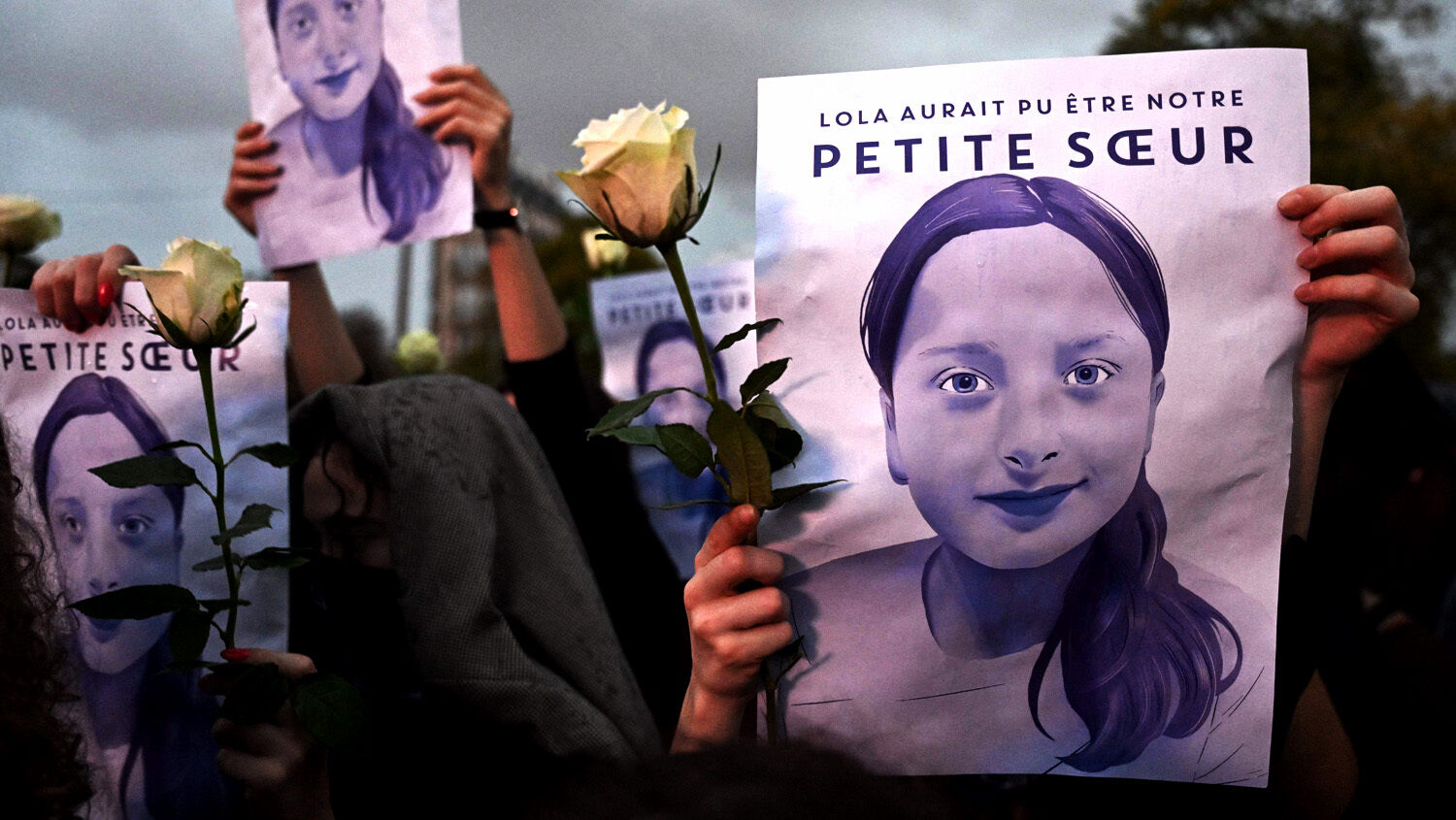 Murder of Lola Shocks Europe
Anger among the people, denial from the government, and a crisis that will change Europe
Amid fuel shortages and surging inflation, France and Europe were reminded of another crisis. An Algerian migrant, in France illegally, has been charged with the rape and murder of a 12-year-old schoolgirl in Paris. When the details of these barbaric acts were published, they provoked anger in citizens and denial by the government. This dangerous combination is aggravating the migrant crisis and will ultimately give rise to new leadership in Europe.
On October 14, Lola's mother called the Paris police to report that her daughter had not returned from school. The father, superintendent of the building where the family lived, identified his daughter with an unknown woman via video surveillance. The killer, identified as Dahbia B., lured Lola into an apartment and committed "murder and rape with acts of torture and barbary on a minor less than 15 years old," according to the court's statement.
Two hours later, the suspect left the building with a wheeled container, which held the corpse of her victim, and traveled through the suburbs of Paris, staying four hours at the home of a friend until it became known that she was wanted by the police. Dahbia B. then returned to the building, had a dispute with her sister, and left the container in the courtyard, where a homeless man discovered it and called the police. She was arrested the following morning.
The precise motive remains undetermined. The suspect claimed she had a dispute with the victim's mother. Psychological problems are evident, as the killer claimed she had been defending herself against an armed man and totally denied the murder. Further testimony given by the suspect in court varied greatly and often contradicted itself.
Whatever the precise thoughts of the killer, the facts are clear: Dhabia B. should have never been in the country to begin with. On August 21, after returning to France via airplane, Dahbia B. was told by customs agents that her student visa had expired and that she must leave the country within 30 days. On the day that she murdered Lola, she had been in the country 54 days, in addition to the previous visa having expired more than three years prior. This has thrown fuel on the already fiery debate about immigration. October is also a month heavy with memories of Samuel Paty, a teacher beheaded by a Chechen Muslim for showing his class caricatures of Mohammed.
Marine Le Pen, leader of the party Rassemblement National (National Rally), stated: "Once again, the suspect should not have been within our territory, and that, since more than three years ago. This is one time too many" (Trumpet translation throughout). Éric Zemmour, leader of Reconquête (Reconquest), organized rallies for October 20 and purchased websites to publicize the events, calling the murder a "francocide," meaning the killing of a French person, implying a purposeful choice of target.
Meanwhile, Minister of the Interior Gérald Darmanin said those who criticized government policy were simply trying to use the tragedy as a "stepping-stone" to advance their agenda. "While a little girl was clearly raped, tortured and killed, I think that, for one moment, the political leaders, or in any case those who call themselves such, must reflect on the consequences of their words, even if only for the sake of the families who see the photo of their daughter being circulated everywhere," he told rtl on October 18.
Marion Maréchal, the vice president of Reconquête, criticized the government's inaction and denial in an interview for bfmtv. "I think that beyond the case in question, the death of Lola is our collective responsibility. This isn't a random event, nor is it just an isolated case. It is a social phenomenon that is threatening us all. I will be a bit direct, but how many liters of blood will it take to have the right to speak? … Lola is not an isolated case," stated Maréchal.
She also evoked the deaths of 86 people in Nice who were run over by an illegal immigrant on France's national holiday in 2016, the three people who were stabbed in a Basilica in Nice in October 2020, a young woman who was raped and assaulted by three illegal Sudanese migrants in September of this year, and a 69-year-old woman who was raped by two illegal Algerian migrants who broke into her home. In the last case, the migrants had been in France illegally for 10 years.
Statistics prove that France is far behind in expelling illegal migrants from its territory. According to France Info, 94 percent of expulsion orders were not executed in 2021. Between 2018 and 2019, 88 percent of illegal migrants were not expelled. Of the 8,000 Algerians in France illegally, Algeria has refused to accept all but 22 of them.
In France, 7.7 percent of the population is composed of foreign residents, according to the National Institute of Statistics and Economic Studies (this does not count citizens born to foreign parents). In 2021, foreigners accounted for 40 percent of breaking and entering, 35 percent of unarmed robberies, 23 percent of frauds, 22 percent of armed robberies, 16 percent of voluntary violence and injury, and 13 percent of sexual violence.
In 2019, 37.6 percent of these crimes were perpetrated by foreigners originating from the Maghreb, or northwest Africa, and 20.6 percent by those from other African countries. In terms of charges laid for homicide, rape and other violence, those from Algeria and Morocco accounted for 17.6 percent. Similar trends appear for all other categories and regions.
A survey for CNews found that 83 percent of French age 50 to 64 believe the government is failing to expel illegal migrants; 80 percent of 25-to-34-year-olds and 69 percent of 18-to-24-year-olds agree.
Some in France and Europe are starting to see what the Trumpet and our editor in chief, Gerald Flurry, have pointed out for years: "Europeans have been besieged by immigrants from the Middle East, growing Muslim populations within their midst, cityscapes filling with mosques and minarets, portions of their cities turning into Muslim enclaves that local police dare not enter, even Islamic terrorist attacks." As this trend continues, more Europeans will call for a leader who is willing to confront the threat posed by radical Islam and by mass immigration from Islamic countries.
So far, the growing anger in Europeans is being met with denial from their leaders. What will be the result of this building tension? According to the source of the Trumpet's predictions, Bible prophecy, Europe will resurrect the spirit of Charles Martel and Charlemagne, who fought to unify the Continent and drive out Islam. Revelation 17:10 describes seven resurrections of the Holy Roman Empire, six of which have occurred throughout history. As crises worsen, this empire will be resurrected one more time. Our free booklet Who or What Is the Prophetic Beast? provides an explanation of this prophecy and all related scriptures.
Mr. Flurry wrote: "Bible prophecy makes clear: Soon, Europeans will get exactly what they are asking for, another Charlemagne-type leader. This man will come to power and set himself up as a strongman over all Europe. He will effectively hijack the European Union!"
Though France's leaders currently accuse the right of profiting from a tragedy to advance their own agendas, a much more astute and deadly leader will soon use Europe's crises to take control of an empire. To understand how, read A Strong German Leader Is Imminent, by Gerald Flurry.