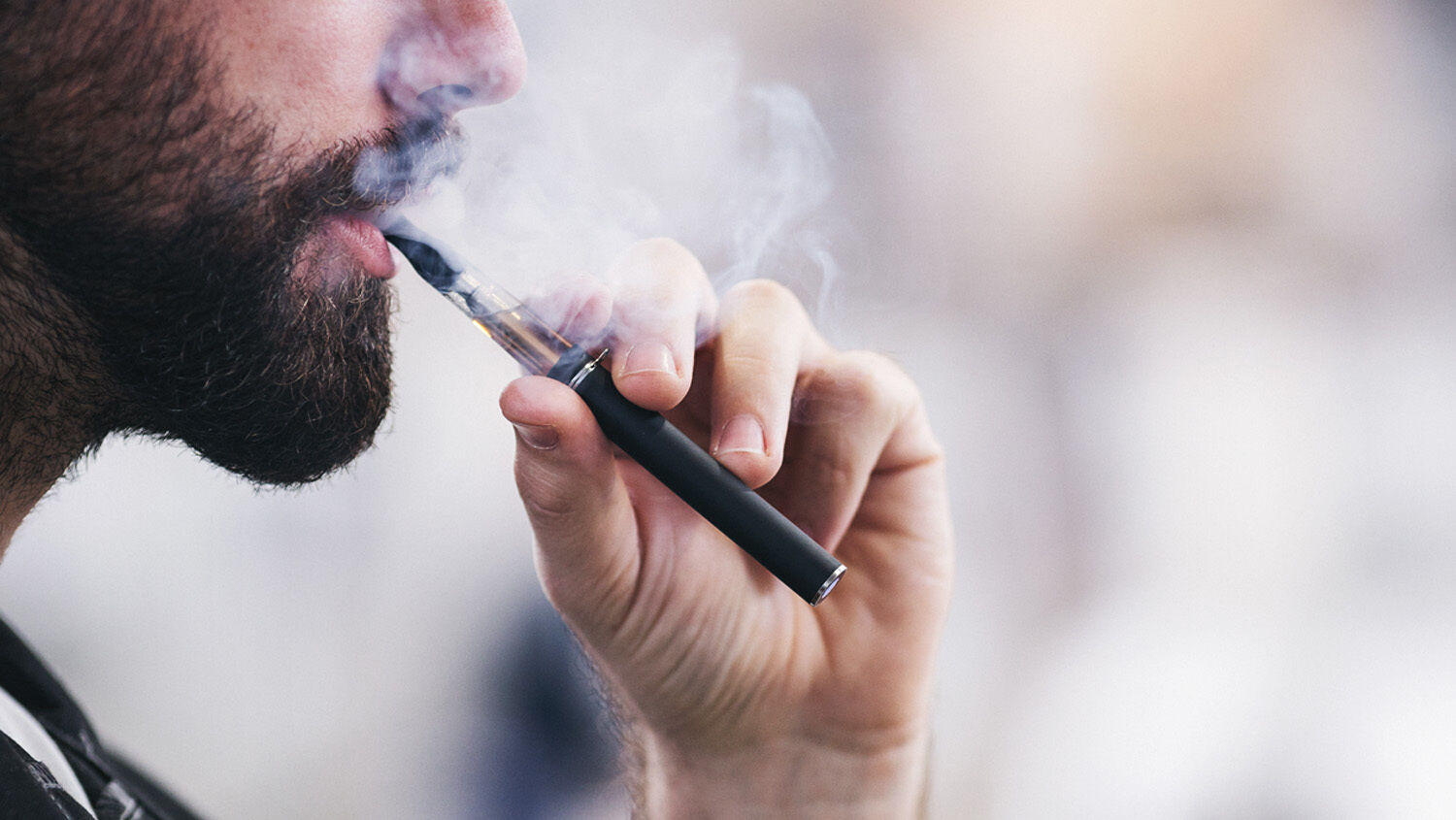 The Deadly Consequences of Vaping
Is vaping really healthier than smoking?
When the first e-cigarettes came out in 2007, I was in high school. Smoking was already popular among the senior classes, but vaping became the newest "cool" thing. It was specifically marketed as a healthy alternative to traditional cigarettes. Yet research and statistics have since revealed that vaping poses serious health risks and, in some cases, is more addictive and dangerous than cigarettes.
Vaping, or e-cigarettes, use a small heated element to aerosolize a liquid chemical. This "vapor" is then inhaled like cigarette smoke. These usually come in a small, handheld device with a rechargeable battery and exchangeable cartridge. An estimated 55 million people vape every year around the world. One in 20 Americans vape each day. The most popular age bracket is middle and high school students. In the United States, 27.5 percent use e-cigarettes, with 1 million American youths using them daily. Truth Initiative reports that youth e-cigarette usage rose 1800 percent from 2011 to 2019. Sixty-one percent of teens say they vaped "to experiment."
Most of the danger lies in the aerosol being inhaled, but the batteries also pose a risk. There are several incidents each year of the lithium battery exploding while being used, causing severe burns and disfigurement in the face and mouth. Between 2015 and 2017, 2,000 such injuries were recorded.
The liquid chemical solution, called an e-liquid, usually contains propylene glycol, glycerin, nicotine and other flavorings. Cannabis cartridges are also popular. The labels are not always reliable, and oftentimes the e-liquids contain higher amounts of nicotine and thc than advertised, or a number of unknown chemicals.
"The true balance between the benefits and risks of vaping remains impossible to assess," wrote Robert H. Shmerling from Harvard Health Publishing. "We don't always know what's in e-cigarettes." There have been a number of cases of lung cancer and even death linked to vaping. These are classified as an e-cigarette or vaping product use-associated lung injury (evali).
The Centers for Disease Control and Prevention (cdc) records that in the first two months of 2020, 2,800 e-cigarette users were admitted to the hospital for evali. "Typically, symptoms have started gradually, with shortness of breath, and/or chest pain before severe breathing difficulty led to hospital admission," Shmerling wrote. "Experts now suspect contamination with a form of vitamin E (called vitamin E acetate) in some tetrahydrocannabinol (thc) containing e-cigarettes as the cause of evali."
Completely contrary to the advertising narrative, vaping often leads to smoking cigarettes. Thirty percent of teens who start vaping begin smoking cigarettes within six months. E-cigarettes often contain more nicotine than traditional cigarettes, creating an addiction. Only 15 percent of e-cigarette users in America are nonsmokers. If vaping was supposed to eliminate smoking, it has failed spectacularly.
Researchers and scientists are actually uncertain about the long-term risks of vaping since it has only been around for 15 years. "These cases of severe lung disease among people who vape raise important questions about the safety of vaping," wrote Shmerling. "Perhaps we shouldn't be surprised that lung problems might develop in people who vape: Our lungs were meant to inhale clean air and nothing else."
You don't need to wait on further research, or on the opinion of doctors, to know if you should vape or not. The Bible teaches that smoking is a sin, whether that is from traditional cigarettes or vaping. In "Is Smoking Sin?", Dennis Leap wrote:
The Bible is a book of law. The laws, when obeyed, produce great happiness for man. There are biblical laws that regulate health, farming, diet, child rearing and marriage. If people would follow these laws, they would live an abundant life. Yet mankind consistently chooses to violate these laws!

It is true that nowhere in the Bible does God say, "Thou shalt not smoke." But in the Sixth Commandment, He emphatically states, "Thou shalt not kill" (Exodus 20:13). The question we need to answer is: Does smoking harm people?
God's law, revealed in the Bible, can be used to answer any such question in our lives. There is no doubt that smoking causes harm and death to people: both to the one smoking and others around him or her. Vaping falls into the same category. There is a physical and spiritual aspect on how smoking and vaping violate God's law. Understanding how to obey God's law is the key to having a happy and abundant life.
To learn more about what the Bible teaches on smoking, please read "Is Smoking Sin?"