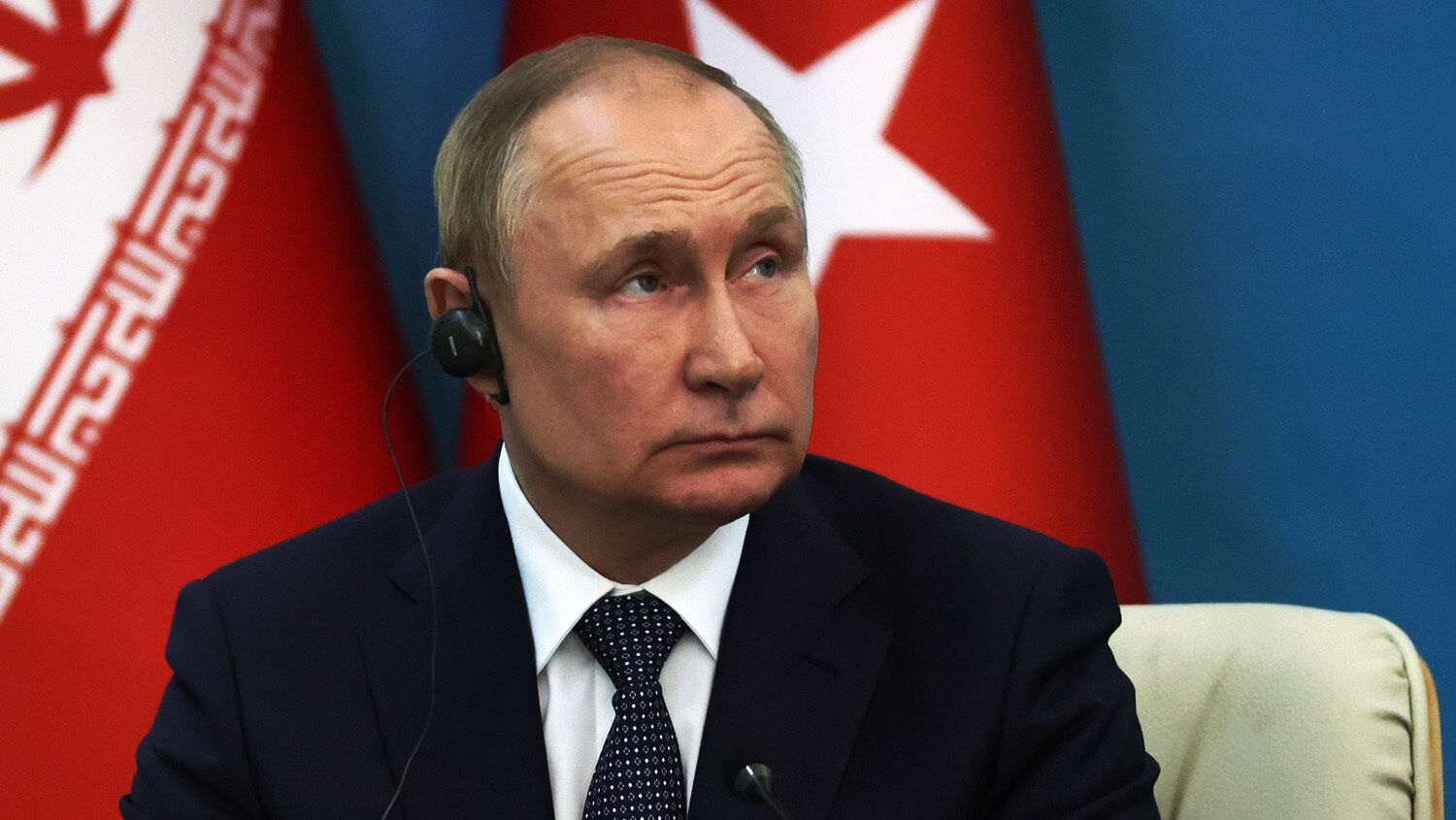 Russia Multiplies Investments in Iran
Iran is joining Russia's anti-American alliance. Should the West worry?
Russian President Vladimir Putin has announced the largest-ever foreign investment in Iran's oil industry. He made the deal public during a visit with Iranian Supreme Leader Ayatollah Ali Khamenei on July 19, framing it as a response to American sanctions. Though these sanctions were designed to hinder or stop such activities, it is increasingly clear that they are helping unify America's enemies.
State-sponsored energy company Gazprom signed a memorandum of understanding with the National Iran Oil Co. on July 19 for $400 billion worth of investment, the largest in the history of Iran's oil and gas industry. This deal vastly exceeds the previous total of $4 billion of foreign investment.
The deal envisions a $10 billion project in the Kish and North Pars gas fields, as well as a $15 billion project to increase the pressure of gas pipelines from the South Pars gas field, which is the largest in the world.
According to the agreement, Iran's gas sector will also benefit. Iran owns 17 percent of the world's gas reserves, the second-highest quantity in the world; Russia has 24 percent, the largest store of proven gas reserves on Earth. Therefore, nearly half of the world's gas reserves are under the control of regimes that are hostile to the United States. Worse, these regimes are working together more closely than ever.
Also on July 19, Iran's foreign exchange market officially opened trading between the Russian ruble and the Iranian rial. Though not widely publicized, this was another notable step in strengthening economic ties between the two nations and unifying them against American sanctions.
The deal comes at a time when opposing American sanctions is on the minds of many world leaders, not least of those, Russia and Iran. "The issue of increasing Russian-Iranian cooperation in the economic sphere is especially relevant in light of the tightening of Western sanctions against Russia," wrote Russian state-owned news outlet tass. Though these nations have independently sought to outsmart American sanctions, they are now working more closely together than ever, giving both an advantage.
This is far from the first example of cooperation between Iran and Russia. "The investment pledge is a sign of continued Russian support for Iran, particularly in the economic sphere," wrote Al-Monitor. "In June, the two countries agreed to establish mutual trade centers. Earlier this month, Iran facilitated a large cargo shipment from Russia en route to India." In January, Russia and China held joint naval drills with Iran. Before that, Beijing signed a 25-year strategic partnership with the Iranian regime.
American sanctions are bringing about the result they sought to avoid. Sanctions are effective when the vast majority of the world uses dollars to execute transactions and fund reserves. Although this is still the case, the dollar is slowly being replaced by alternate currencies and, with them, alternate alliances.
A dangerous change in the world economy occurred when Russia invaded Ukraine. Individual nations have worked to skirt American sanctions for years. But now, a coordinated effort is emerging between Russia, China, Iran, India and Europe. All are exploring economic partnerships and digital currencies, which would enable them to not only sidestep American sanctions but also rival or even surpass the U.S. in economic influence, creating a separate economic system.
How far will this trend continue? The Trumpet has been answering that question for decades.
One of the key geopolitical trends analysts watch is the rise of the Russia-China axis. This axis has worked to replace the dollar, rendering U.S. sanctions powerless. Although a relatively recent trend, it was predicted thousands of years ago in the Bible.
The ancient names for Russia and China are found in Ezekiel 38:2 and throughout Isaiah 23. These passages describe a Russian-led alliance of Asian nations in our day. They are prophesied to be involved in an economic siege against the United States, Britain and the Commonwealth nations. We explain this siege in detail in Chapter 5 of our free book Ezekiel—The End-Time Prophet, by Trumpet editor in chief Gerald Flurry.
Russia already has abundant reserves of oil and gas. Its cooperation with Iran and other nations aims to form an anti-American alliance, destroy the dollar's dominance, and reduce the U.S. to irrelevance. A large amount of oil and natural gas is already controlled by nations hostile to the United States, and with Russia's recent investment in Iran, this trend is set to intensify. The Bible warns that this will result in an economic siege and the downfall of America.
Read Chapter 5 of Ezekiel—The End-Time Prophet to learn how this siege is being prepared and what you can do to avoid being caught in it.