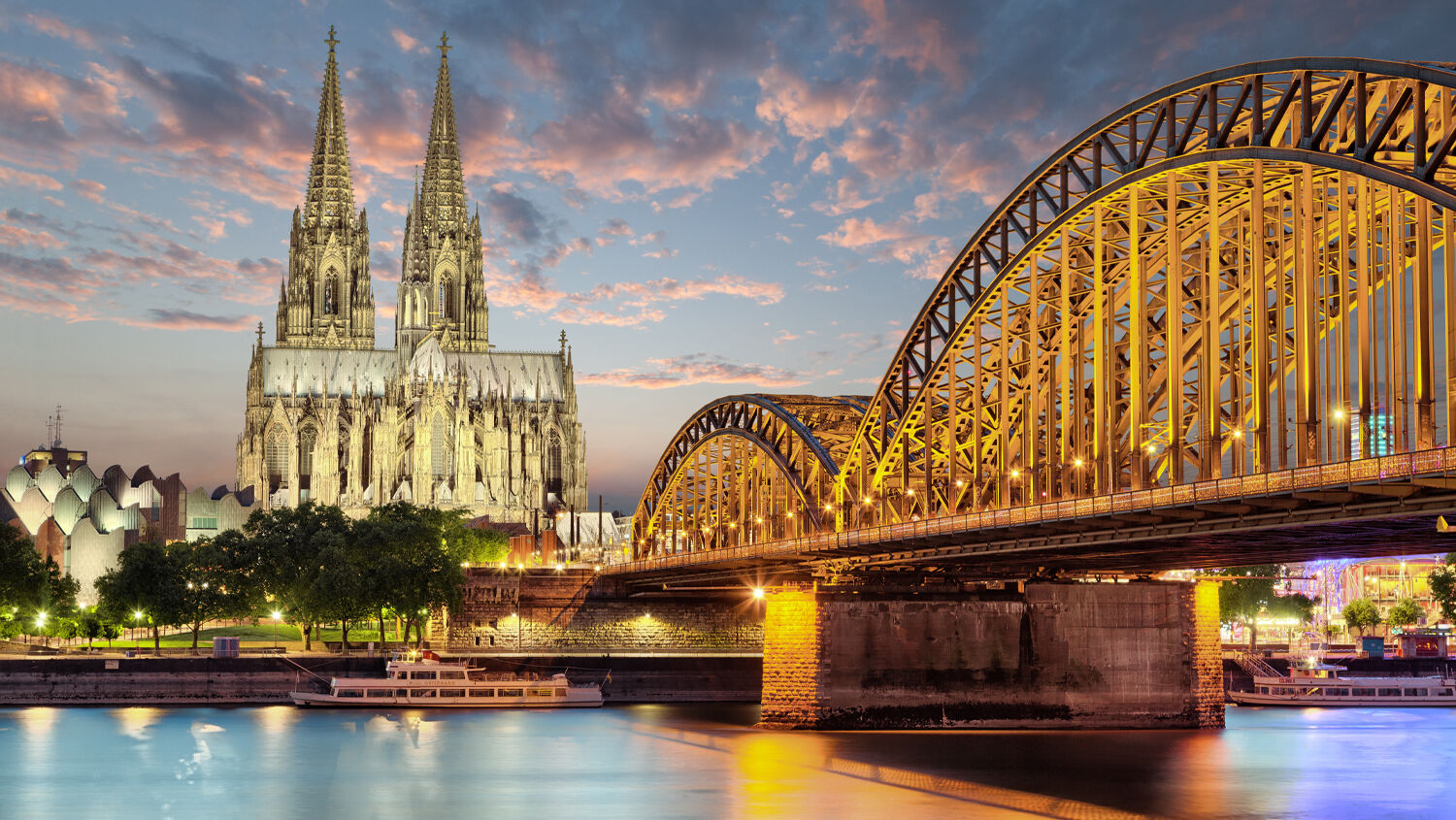 Catholic Church in 'Profound Crisis' in Germany
A multifaceted challenge confronts an age-old institution.
The number of Catholics leaving their religion rose to a record high last year. Around 360,000 Catholics left the church, almost a third more than in the previous record year of 2019, according to numbers published June 27.
"The figures for 2021 show the profound crisis in which we find ourselves as the Catholic Church in Germany. There is no way to sugarcoat it," said the chairman of the German Bishops' Conference, Bishop Georg Bätzing.
Protestant churches in Germany are experiencing a similar trend. In March, Evangelical Church in Germany noted that the number of people leaving increased by 60,000, totaling around 280,000. Approximately 19.7 million Germans belong to a Protestant church; 21.6 million belong to the Catholic Church. "For the first time, less than half of Germany's citizens belong to one of the major churches," Tagesspiegel reported (Trumpet translation throughout).
The Evangelical Church in Germany noted that "only a minority of respondents had a specific reason for leaving the church (24 percent formerly Protestant, 37 percent formerly Catholic)." Sociologist Petra-Angela Ahrens from the Sozialwissenschaftliche Institut, who conducted the study, noted that scandals in the Catholic Church in particular were likely responsible for exit spikes in 2019. Recent events seems to confirm the observation. In January, a clerical abuse report resulted in another spike in exits. "We had more church departures than ever before," Johannes Mayer, spokesman for the Munich district administration department, told the German Press Agency.
Last year, Cardinal Reinhard Marx of Munich offered his resignation amid a clerical abuse crisis in Germany. On March 2, he was followed by Cardinal Rainer Maria Woelki, leader of the Catholic archdiocese of Cologne.
The crisis has led some to demand reforms. Vienna Cardinal Christoph Schönborn, however, criticized the utilization of sexual abuse scandals to make doctrinal changes in the Catholic Church. In an interview with international Catholic magazine Communio, Schönborn said he was disconcerted by "the fact that one moves so quickly from the abuse issue to church constitutional issues."
"The fact that priests and bishops have covered up [cases of sexual abuse] is not an argument against the episcopal constitution of the church," he noted.
The proposed changes have motivated Pope Francis to use his authority to end the debate. In an interview published in La Civiltà Cattolica, Pope Francis said: "To the president of the German Episcopal Conference, Bishop Bätzing, I said: 'In Germany, there is a very good Evangelical church. We don't need two.'" The Evangelical Church in Germany ordains women as priests and bishops and permits the blessing of same-sex unions, Catholic World Report explained.
Historically, the Catholic Church has weathered many crises. In the 16th century, it faced a somewhat similar crisis. Martin Luther was so successful in leading the Protestant Reformation largely because so many people were fed up with the corruption of the Catholic Church. This led to many disputes over doctrinal issues and opened the door for a complete separation. The split led to centuries of religious conflict in the heart of Europe.
The situation today, however, is different. While the Catholic Church's membership is declining at a faster rate, Protestant churches face a similar crisis. This crisis might actually bring the two churches together to improve their public image.
However it happens, the Catholic Church will find a solution. As Trumpet editor in chief Gerald Flurry explains in his free booklet Isaiah's End-Time Vision, Isaiah 47 is a prophecy for the Catholic Church. Verses 7-8 read, "And thou saidst, I shall be a lady for ever: so that thou didst not lay these things to thy heart, neither didst remember the latter end of it. Therefore hear now this, thou that art given to pleasures, that dwellest carelessly, that sayest in thine heart, I am, and none else beside me; I shall not sit as a widow, neither shall I know the loss of children." When this is fulfilled, all daughter churches will return to the church's rule: "neither shall I know the loss of children." This indicates the Catholic Church will find a way to bring back its Protestant daughters.
The current trends show the Catholic Church in decline, but this crisis will be overcome. Isaiah's End-Time Vision explains where these events will lead and why we expect the Catholic Church to come out of this crisis stronger than ever.