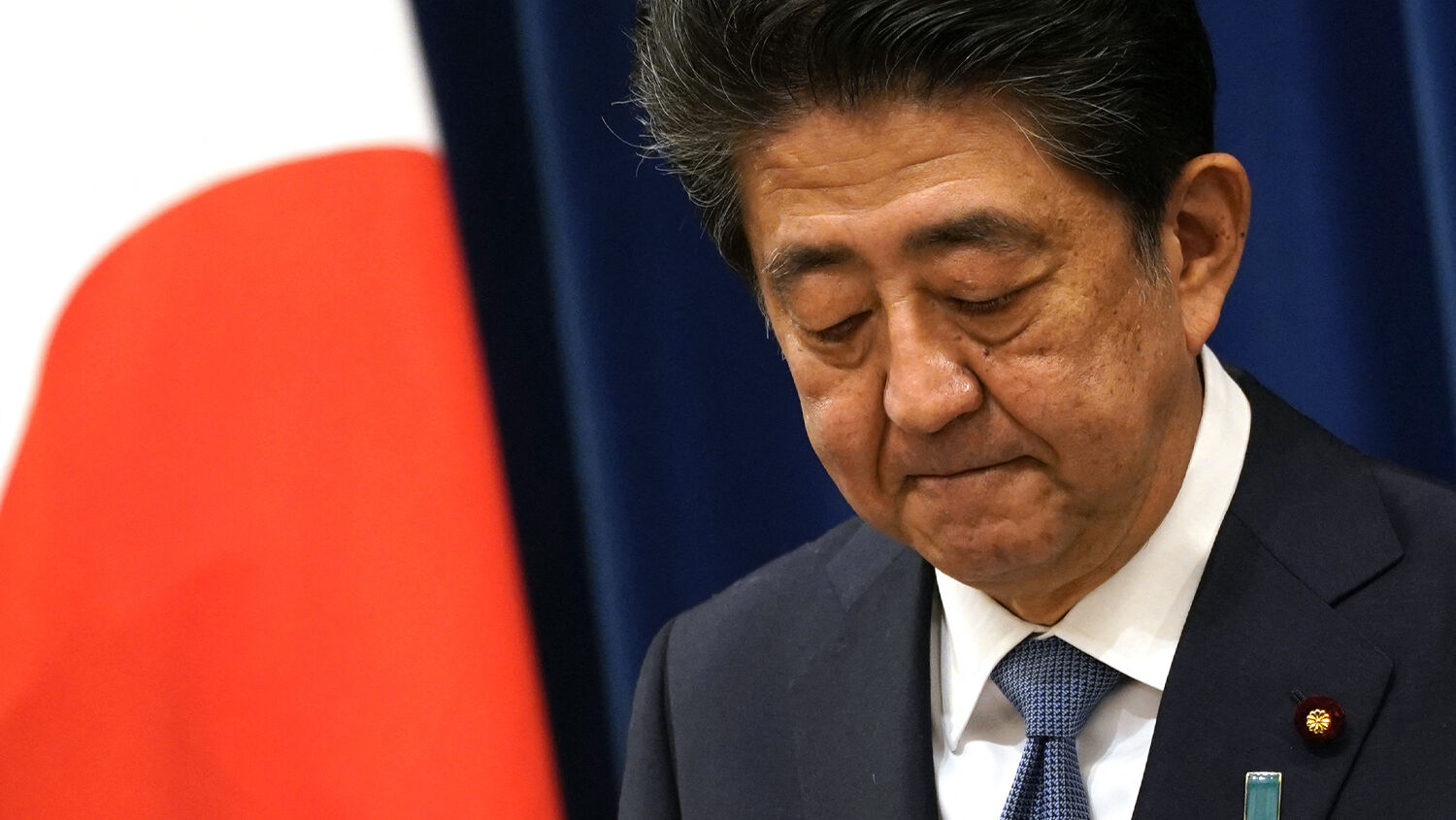 Shinzō Abe's Assassination Shatters Japan's Security
Political instability in Japan exacerbates the 'perilous times' we now live in.
Last Friday, video footage of former Japanese Prime Minister Shinzō Abe's assassination shocked the world. While delivering a campaign speech supporting a fellow Liberal Democratic Party politician, Abe was shot twice by a former Japan Maritime Self-Defense Force sailor with a homemade firearm. Abe was rushed to a nearby hospital where he was pronounced dead five hours later after massive blood loss from bullet wounds in his neck and heart.
The shooter, a 41-year-old man named Tetsuya Yamagami, later confessed to police that he shot Abe because he held a grudge against the Unification Church for brainwashing his mother and believed "the religious group and Abe were connected." The Unification Church is a fringe Christian denomination that rails against communism, advocates for North and South Korean reunification, and cooperates with many key figures in Japan's Liberal Democratic Party.
Shinzō Abe was not a member of this church, but he was a fierce fighter against communism and a strong advocate for Japanese militarization, so many Japanese nationalists are mourning his untimely death.
Meanwhile, some Chinese nationalists are rejoicing. China's Foreign Ministry released a statement after Abe was hospitalized saying, "We are following the updates and hope that former Prime Minister Shinzō Abe will be out of danger and recover soon." But one social media user on the Weibo platform said that it would be fitting if Abe atoned with his life for Japan's invasion of China before World War ii. That was posted one day after the 85th anniversary of the start of hostilities between the two nations, and it received over 210,000 likes. Chinese officials are working to tone down many Chinese people's excitement over Abe's murder in order to keep its relationship with Japan strong.
The Taiwanese are particularly concerned over Abe's murder, since he was a strong defender of Taiwan's independence from Communist China. Just after Abe was shot, Taiwanese President Tsai Ing-wen said, "Not only has the international community lost an important leader, but Taiwan has also lost an important and close friend. Taiwan and Japan are both democratic countries with the rule of law, and our government severely condemns violent and illegal acts."
It is rare for world leaders to be assassinated, and it has been more than 80 years since an assassination similar in magnitude has occurred in Japan. But these types of killings will likely become more common as political turmoil around the world increases and mankind approaches the end of this age.
The Apostle Paul warned that "in the last days perilous times shall come. For men shall be lovers of their own selves, covetous, boasters, proud, blasphemers, disobedient to parents, unthankful, unholy, Without natural affection, trucebreakers, false accusers, incontinent, fierce, despisers of those that are good, Traitors, heady, highminded, lovers of pleasures more than lovers of God; Having a form of godliness, but denying the power thereof …" (2 Timothy 3:1-4).
Many are fearful of the perilous ramifications of Abe's murder. People want a strong leader who can provide security and hope. Yet the Bible tells us, "Put not your trust in princes, nor in the son of man, in whom there is no help" (Psalm 146:3). Assassinations like the one that happened last Friday often trigger wars and revolutions, and the Bible reveals that a revolution is coming that will cause Japan to become a great military power, aligned with Russia and Communist China.
"Herbert W. Armstrong's Ambassador College taught over 40 years ago that Tarshish is Japan in Bible prophecy for today," Trumpet editor in chief Gerald Flurry writes in Isaiah's End-Time Vision. "So this verse is referring to the supertanker fleet of Japan. Even in 1980, you could see one of these tankers every 25 miles on the high seas. The Japanese are the inhabitants of the 'isle,' or island, of Japan [Isaiah 23:2]. This powerful nation belongs to a mart of nations (verse 3), including Europe. And what a dynamic market of nations it is. All of them are going to besiege America, Britain and the Jewish nation."
Abe was an ally of America and a friend of President Donald Trump, but Japan will not be led by a leader like Abe in the perilous days before Jesus Christ returns to Earth. The movement Abe started to remilitarize Japan will continue, but Japan will ultimately be led by an anti-American leader who will help launch an economic siege on the United States. This devastating siege will mark an unprecedented "perilous time" for America. Yet as the Apostle Paul continues, it will lead to a time when the Lord Jesus Christ shall establish His Kingdom (2 Timothy 4:1). Until then, we must put our trust in God, no matter what happens!