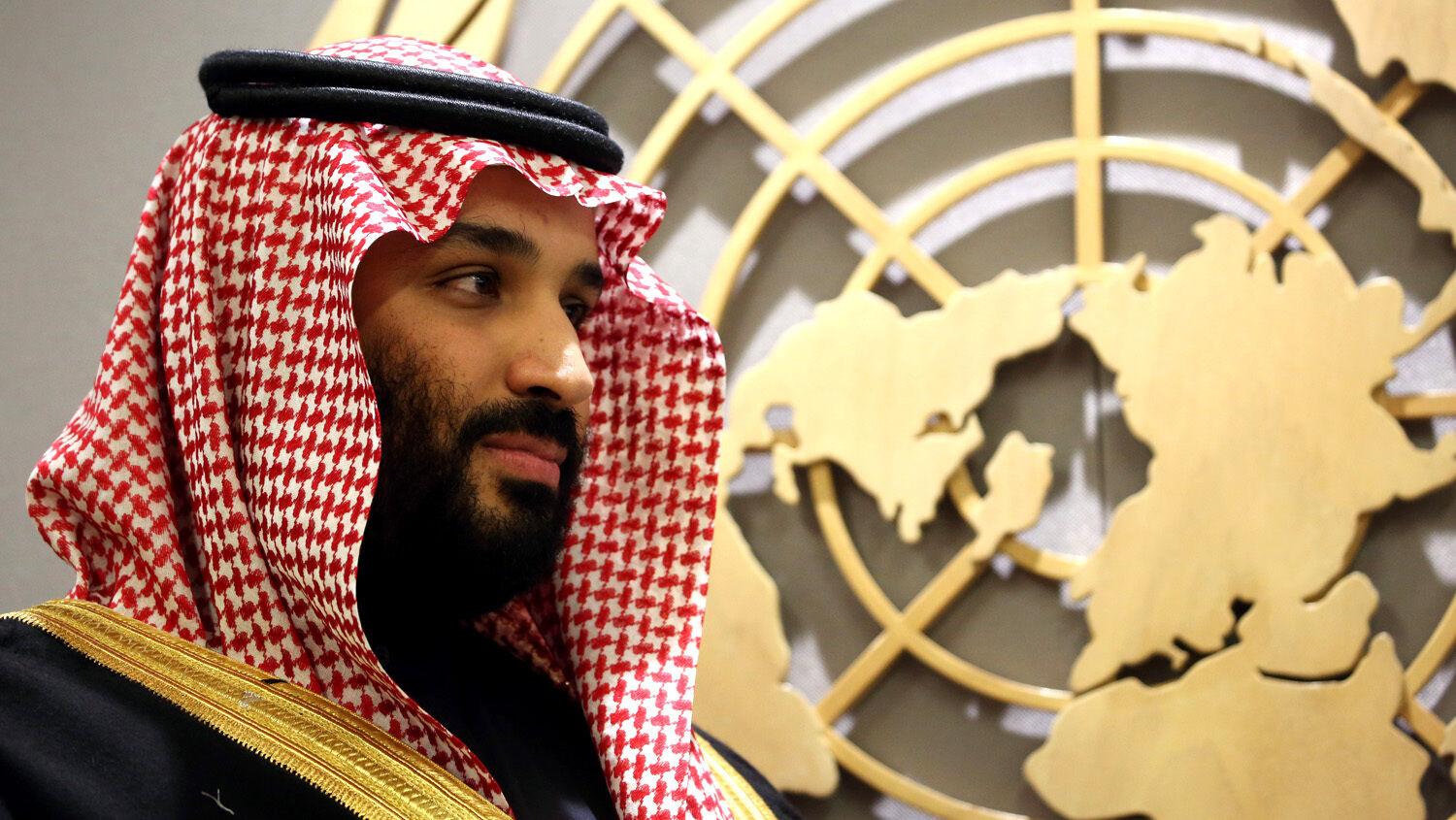 Saudi Arabia Abandons the United States
The beginning of a prophetic shift in the Middle East
The economic alliance of Brazil, Russia, India, China and South Africa, known as brics, is seeking expansion. Argentina has already applied for membership, and Iran declared it will soon be seeking membership. Half a dozen other countries have expressed interest or have been invited to join brics. This is accelerating the fracturing of the world economy as more and more nations break away from the United States-dominated economic system and gravitate toward an Asia-centric alternative.
Leadership of brics is transferring to China this year, and it is beginning an aggressive campaign to expand the bloc. One of the most significant developments was Saudi Arabia expressing interest in joining brics. Newsweek reported: "In the East, however, security and economy-focused blocs led by Beijing and Moscow are looking to take on new members of their own, including Iran and Saudi Arabia, two influential Middle Eastern rivals whose interest in shoring up cooperation on this new front could have a significant impact on global geopolitical balance."
Saudi Arabia and Iran are currently the two major players and political rivals in the Middle East. Saudi Arabia is a Sunni-dominated kingdom, while Iran is the bastion of Shia Islam in the world. Doctrinally and politically opposite, both nations have been vying for influence in the region. They are also allied with opposing power blocs. For over 30 years, Saudi Arabia has been an ally of the United States, both economically and militarily, allowing America to stage military operations from the country, such as Operation Desert Storm in 1991 and Iraqi Freedom in 2003.
Iran is ideologically opposed to the U.S. and has actively sought alliances with enemy powers, mainly Russia and China. Iran has also been building its own sphere of influence in the Middle East by sponsoring terrorist organizations or political parties in Yemen, Syria, Israel, Egypt, Libya, Iraq and Afghanistan.
Saudi Arabia's interest in joining brics marks a profound shift in Middle East politics. Newsweek continued: "And while Crown Prince Mohammed has sought to enhance cooperation with the U.S., especially as President Joe Biden prepared this month for his first visit to the monarchy he once branded a 'pariah' over alleged human rights abuses, the Saudi royal has also expanded ties with Russia and China in recent years. Joining brics would demonstrate a commitment to Riyadh's resolve in dealing with other major powers and mark a significant win for the effort to boost economic frameworks established outside of the auspices of the U.S. and its immediate allies."
While President Donald Trump enhanced America's partnership with Saudi Arabia in order to oppose Iran, Joe Biden has done the opposite, straining the relationship with the kingdom by warming to Qatar. Biden also ostracized Saudi Arabia for human rights abuses and distanced his administration from the country. Biden's energy policy and Russian sanctions have caused strain for the oil-dependent nation. Biden has also pursued the resumption of nuclear talks with Iran, warming economically to Saudi Arabia's main rival. All this combined with America's weakness and instability has led Saudi Arabia to break with America and look for a new international ally. Newsweek wrote: "The U.S.'s dominant position in the global financial system has traditionally left few options for these nations, but that situation has gradually changed as frameworks like brics offer potential ways to dodge these restrictions." This is the beginning of a historic break with the United States.
The question is, who will Saudi Arabia ally with in the future?
The Trumpet has been predicting a break between Saudi Arabia and the United States for decades. That is because end-time Bible prophecy indicates Saudi Arabia will pivot to a new alliance as the U.S. goes into a death spiral. But that alliance won't be with Russia and China, but with Germany. Trumpet editor in chief Gerald Flurry wrote in the article "Psalm 83 Prophecy":
A prophecy in Psalm 83 explains what's really happening in the Middle East. We are just in the beginning stages of its fulfillment. Moderate Arab nations are uniting, as prophesied, but their main ally will soon be Germany.

It's easy to see how this could transpire. The U.S. is divided and wants to pull out of the Middle East while Germany is becoming more and more involved in the region.
America's weakening influence in the Middle East is a direct result of the policies of the radical left. In the Psalm 83 prophecy the Ishmaelites refer to Saudi Arabia (please read The King of the South for more details). Some other members of this moderate Arab alliance will be Turkey, Jordan, Syria and Lebanon.
Mr. Flurry continued: "Really, the Arab nations in the Psalm 83 alliance will have one main motivation: fear of Iran. Daniel 11 describes a massive clash between the 'king of the north' (Germany) and the 'king of the south' (Iran)." After Germany defeats Iran through a whirlwind attack, this Psalm 83 alliance will move its focus to Jerusalem.
Watch for Saudi Arabia to become an ally of a German-led Europe and to continue opposing Iran in the Middle East. Please read our free booklet The King of the South for more information on these vital Middle East prophecies.