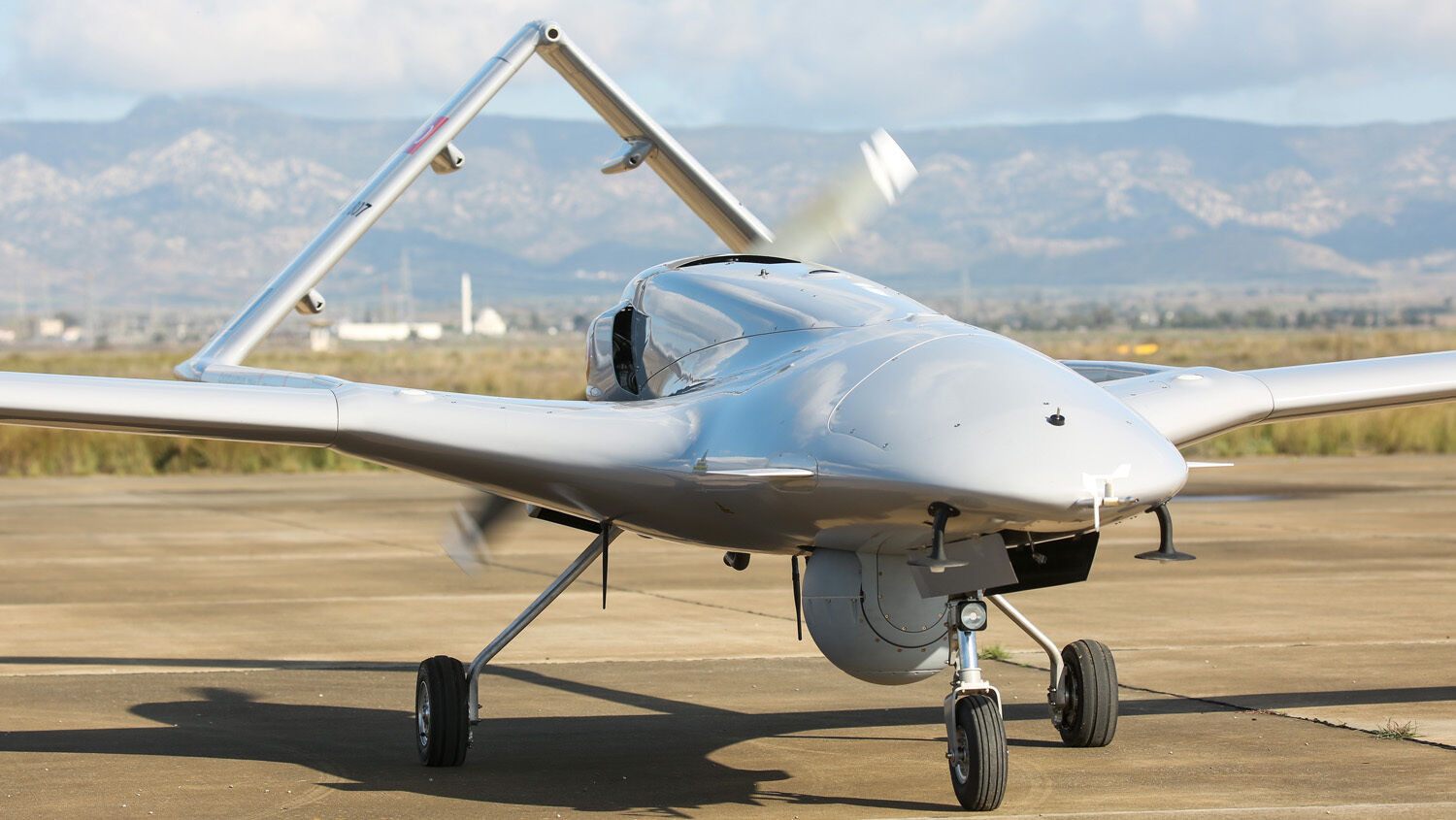 Beware Turkish Drones
With Germany's help, Turkey is rising as a formidable military power.
Turkey is a leader in drone warfare. "The whole world is a customer," seeking to obtain the Bayraktar TB2 drone, Selçuk Bayraktar, the drone's designer, told Reuters in an interview on May 30. But few people realize that the drone is empowered by German technology. Turkey's military advances and its cooperation with Germany is something the Trumpet watches closely.
"Few modern weapons have reached the iconic status of Turkey's Bayraktar TB2 drone," the Asian Times wrote in "The Turkish Drones Winning the Ukraine War." "Grainy footage from the drone's cameras showing hapless targets in Syria, Nagorno-Karabakh and Ukraine war zones being blown up by its laser-guided bombs have cemented its reputation as a highly effective, lethal weapon."
The United States, China and Israel are also producing advanced drones for warfare, but Turkey's drones are being proved on the battlefield and are thus rising in demand due to its comparatively low cost.
In Ukraine, the Bayraktar TB2 drones have been instrumental in fending off Russian invaders. In Syria, Turkey uses them against the Kurdistan Workers' Party (pkk).
Stephen Witt wrote for the New Yorker that the drone is not only a "precision air strike" weapon, but "also a diplomatic tool, enabling Turkey's rise." He explained:
In May 2016, Bayraktar married Sümeyye Erdoğan, the youngest daughter of Recep Tayyip Erdoğan, Turkey's president. Erdoğan is the leader of a political Islamist movement that, the analyst Svante Cornell has written, wishes "to build a powerful, industrialized Turkey that serves as the natural leader of the Muslim world." Turkey's arms industry has grown 10-fold in the past 20 years, and most of the country's military equipment is now manufactured locally. "The Bayraktars, and particularly the TB2s, have turned into the flagship of the Turkish defense industry," Alper Coşkun, a former Turkish diplomat, told me.
In "Missiles and Sensors: German Technology for the Turkish Drone War," Matthias Monroy, editor of the German civil rights journal Bürgerrechte & Polizei, detailed how Turkey's bestselling armed drone is equipped with cameras from German company Hensoldt, as confirmed by a spokesperson. The German Ministry of Defense also holds shares in Hensoldt and considers the company essential to Germany's security policy.
This cooperation is not surprising. Turkey is one of Germany's largest recipients of arms exports. In 2019, more than a third of Germany's total exports of war weapons went to Turkey. Turkey has the second-largest number of military personnel in the North Atlantic Treaty Organization. It is also one of its most controversial members and often the most blatant in its opposition against the United States.
"Turkey borders Iran, Iraq, Syria, Armenia, Georgia and the European Union, and it faces Russia across the Black Sea," Witt wrote. "Donelli told me that the shifting allegiances and complex politics of the region reminded him of Europe in the days before the First World War. 'In Bayraktar, they have a kind of genius who can change the historical path of Turkey,' Donelli said."
In World War i, the Ottoman Empire and German Reich fought side by side. Such history is not easily forgotten and has shaped relations to this day.
Today, Germany is committed to rapid rearmament while Turkey is becoming increasingly unpredictable. Both of these countries have high-tech military equipment, cooperate rather secretively, and have access to U.S. nuclear bombs. This should be alarming, especially if you consider that their cooperation has been prophesied in the Bible.
Trumpet editor in chief Gerald Flurry explained in "A Mysterious Prophecy" that Psalm 83 reveals that Turkey (Edom), Saudi Arabia (Ishmaelites), Syria (Hagarenes) and Germany (Assur) will make up this alliance. In history these nations have never formed such an alliance, which means it is prophecy that has yet to be fulfilled—and that's exactly what we see on the international stage.
Though Germany and Turkey have been building a relationship over the years, many expected Germany to cut ties after Turkey committed various violations of international laws and used German tanks on the Syrian battlefield. This didn't happen. While the relationship has experienced its ups and downs and the two countries have many differences, the Bible reveals their strongest and deadliest cooperation is yet ahead.
To understand where this cooperation is leading, read "Why the Trumpet Watches an Alliance Between Arab Nations and Europe."