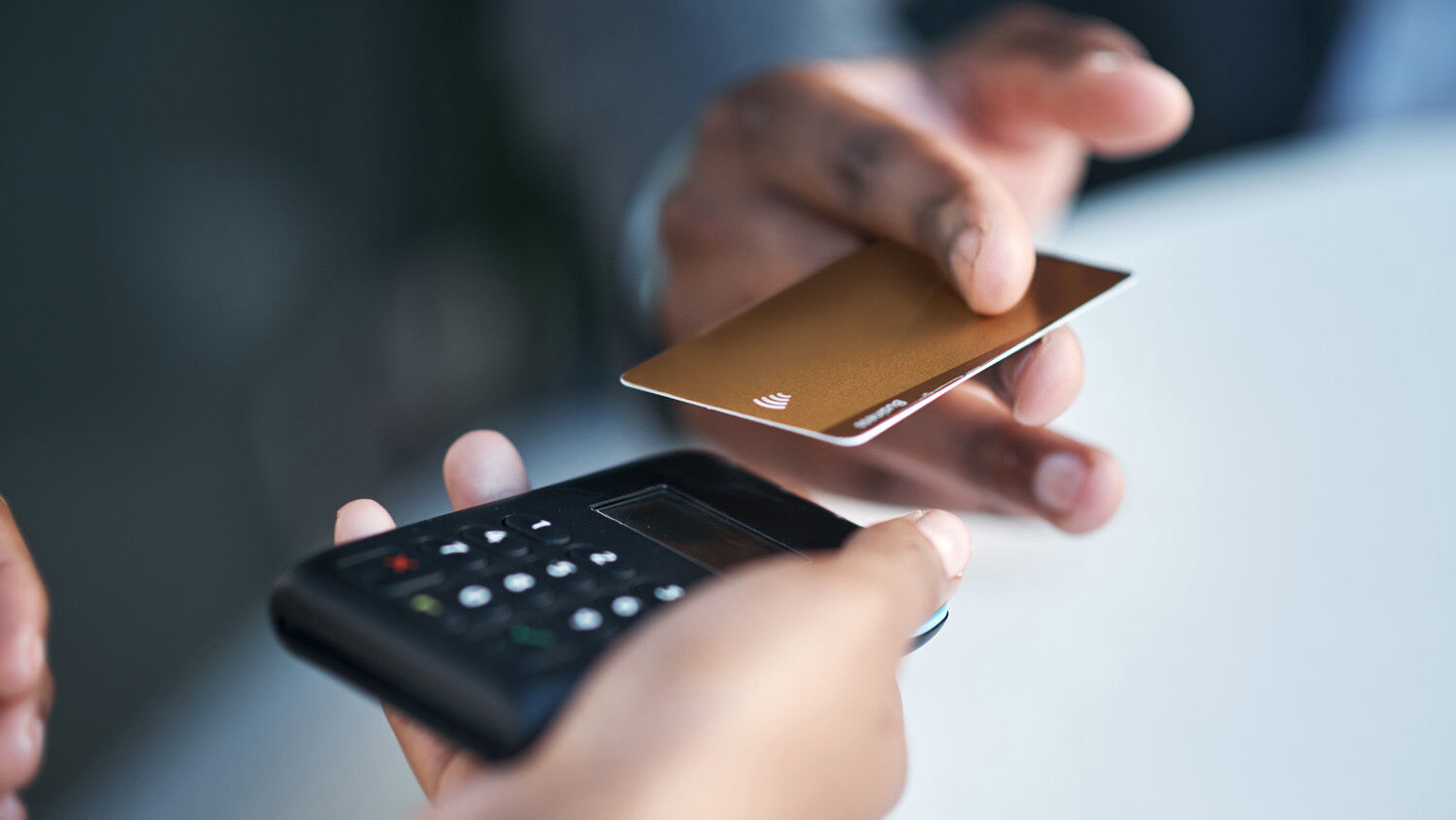 People Are Surviving on Credit Cards
The cost-of-living crisis is forcing people into a debt crisis.
You are probably already feeling the pressure. Gas prices are going up. Food prices are going up. And some products are becoming harder to find. The money you allocated for food and gas a month ago isn't cutting it anymore. The extras we have been blessed with for so long, like subscriptions to websites and streaming services, have to be cut from the budget. Summer road trips have to be canceled. Putting your kids in extracurricular activities might be impossible in a few months. This is the reality we are all having to grapple with as the cost of living keeps rising.
"Wages are up but consumers are worse off," wrote SchiffGold. "Average hourly earnings have risen by 5.5 percent over the last year. But factoring in rising costs, real earnings are down 2.6 percent." The Producer Price Index and the Consumer Price Index in the United States are at record highs, showing double-digit increases year over year. Diesel costs are also at record highs, and supply is at a 17-year low, which will keep driving up the costs of goods and services. The value of people's earnings and savings is being eroded month by month before they have a chance to spend it. The outlook is pretty bleak moving forward.
How are people dealing with this historic cost-of-living crisis? Credit cards.
"Consumer debt continues to climb at a staggering rate," continued SchiffGold. "Total consumer debt rose by $52.4 billion in March, a 14 percent increase according to the latest data released by the Federal Reserve. Outstanding consumer debt now stands at $4.54 trillion." Consumer debt is calculated by adding up credit card debt, student loans and car loans. If mortgage debt is included, that puts U.S. consumer debt at $15.8 trillion. To put that in perspective, China's annual gross domestic product in 2020 was $14.7 trillion, and U.S. gdp was $20.9 trillion.
"With stimulus money long gone and savings depleted, Americans have clearly turned to credit cards to keep up with rapidly rising prices," wrote SchiffGold. "Revolving credit, primarily reflecting credit card debt, rose by 35.3 percent in March. American consumers added $31.4 billion to their credit card bills in a single month." The data also shows that Americans opened 229 million new credit cards in the first quarter of 2022.
We have been living in an era of cheap debt. With interest rates being so low for so long, mortgages and credit card debt seemed more attractive. People used stimulus checks to pay down their debt; the free money offered an illusion of stability. Now with interest rates likely to hit historic levels, the illusion is about to collapse, as SchiffGold pointed out: "With interest rates rising, Americans will soon be paying more in interest charges every month, and many will see minimum payments rise. Average annual percentage rates (apr) currently stand at just over 16 percent. Analysts say they may well rise above 18 percent by the end of the year, breaking the record high of 17.87 percent set in April 2019."
While prices are rising, the stock market is taking a beating, with over $7 trillion lost over the past two weeks with values plummeting. As this instability increases Americans are also hoarding cash. Bank of America reported that its clients are holding onto the most cash since the Sept. 11, 2001, terrorist attacks.
In Canada, True North reports that 50 percent of Canadians are within $200 of insolvency. Another 31 percent said that they are having trouble paying bills. "Statistics Canada says the ratio of household debt to disposable income hit a record level in the fourth quarter as mortgage borrowing rose and disposable income fell," reported ctv News. "The agency says on a seasonally adjusted basis that household credit market debt as a proportion of household disposable income rose to 186.2 percent in the fourth quarter, compared with a revised reading of 180.4 percent for the third quarter. The reading means there was $1.86 in credit market debt for every dollar of household disposable income."
Most people were already living a lifestyle of debt before the cost-of-living crisis hit our nations. Now people who are already loaded down with debt are using credit cards just to survive. What happens when the credit cards run out and the debt collectors come? This self-inflicted cost-of-living crisis is crushing people. It is making people more dependent on government programs. It is becoming an insurmountable obstacle to small businesses and entrepreneurs. Perhaps worst of all, debt destroys families.
The Trumpet has warned for years that debt is a major curse to the individual and to a nation. The Bible identified debt as one of the national curses that would afflict the end-time nations of Israel if they disobeyed God's law. You can prove this for yourself by reading the late Herbert W. Armstrong's book The United States and Britain in Prophecy. Deuteronomy 28:44 says: "He [the stranger] shall lend to thee, and thou shalt not lend to him: he shall be the head, and thou shalt be the tail." The more Israelite nations indulge in debt, the more they become the "tail" in the balance of power. The same is true on the individual level: The more debt an individual has, the less control he has over his life.
There have been years of warning that curses would consume our nations. Now these curses are impacting our lives, and there is no way to avoid them. Yet all of these curses are meant to cause people to repent, to turn away from sins and curses and toward the way of abundant blessings. Mr. Armstrong wrote in The United States and Britain in Prophecy:
And today God warns us, through many prophecies in Jeremiah, Ezekiel, Isaiah, Micah and many others, that unless we of this generation repent of our sins, and turn to Him with fasting, and with weeping, and earnest prayer, He will destroy our cities, all our fortresses, with the foreign sword; that He will punish us at the hand of a cruel one; that we shall be invaded, defeated, reduced to slaves! God help us to heed that warning!
One of the ways we need to repent is how we handle our finances. God outlines laws and principles to follow that will lead to prosperity and peace of mind, even when the world is facing financial turmoil. You might be facing financial hardship, mired in debt. But there is a way to move forward. To learn how to achieve the abundant life, please read our booklet Solve Your Money Troubles! and our article "Prepare to Reduce Your Standard of Living."