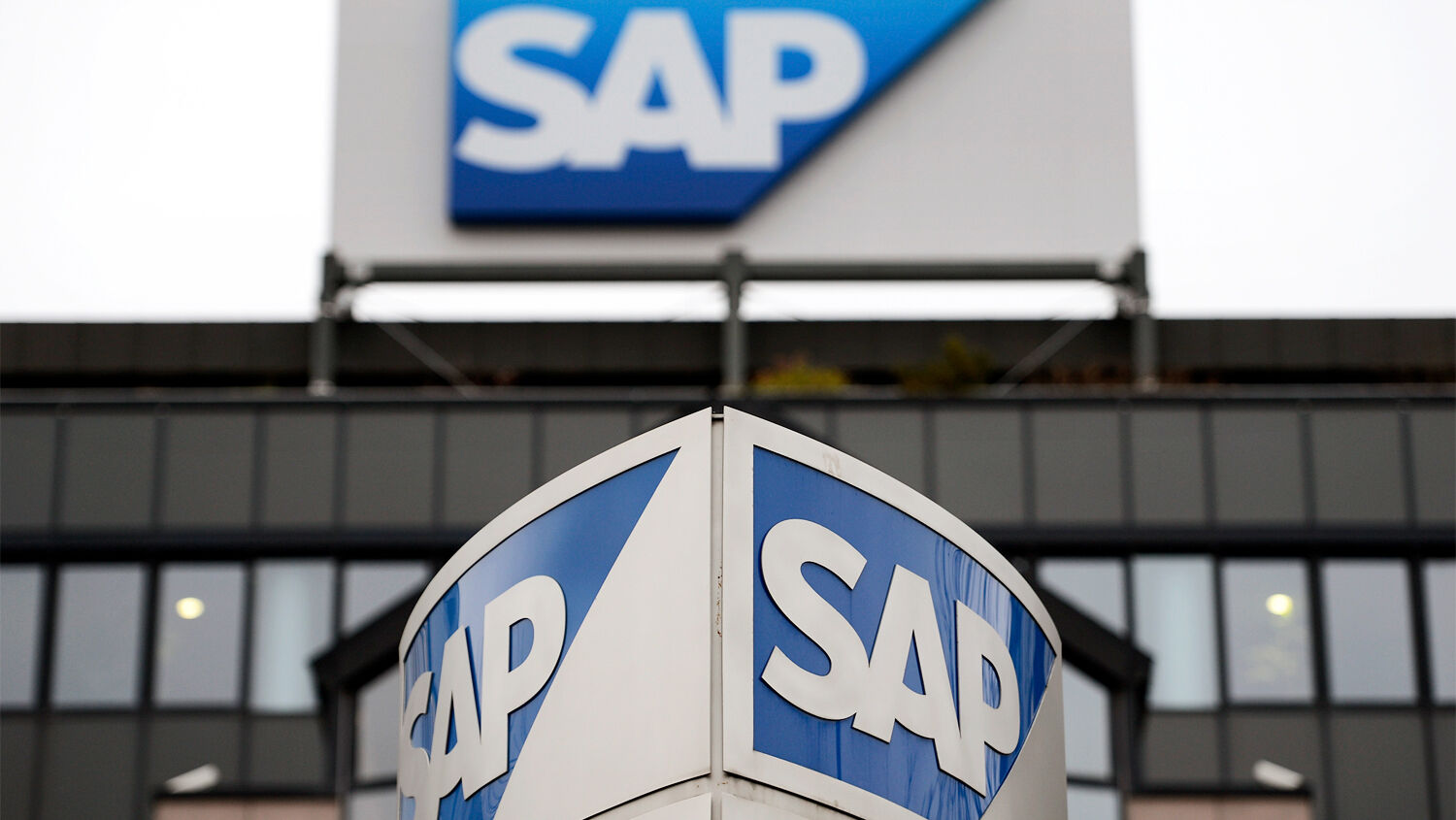 What You Need to Know About Germany's Biggest Company
How the imperialistic goals of German industrialists prevailed
Despite a lack of natural resources, Germany is one of the world's leading economies—not least because of the unrelenting ambition of German industrialists. Germany's biggest company, sap, is exposing another key to the nation's success: cooperation with Russia. In an April 14 interview with Handelsblatt, sap cofounder and supervisory board chairman Hasso Plattner explained that the company wouldn't be where it is today without Russia.
In a field dominated by the United States, sap rose to be the third-largest software company in the world. It provides businesses necessary software to enable data processing and information sharing. "Of all the international software companies, sap was perhaps the most successful because we as Germans made an extra effort to get along with Russia, maybe even become friends," Plattner noted. "Personally, I was also committed to business there, and until recently I was also in favor of Nord Stream 2. Perhaps that was negligent" (Trumpet translation throughout). Negligence or calculated risk, without this cooperation sap wouldn't be where it is today.
Former German Economics Minister Karl-Theodor zu Guttenberg noted in 2019: "As the world's third-largest listed software company, sap is predestined to understand and shape the geopolitical relevance of new technologies and digitization. Few issues offer comparable potential for trans-Atlantic friction in the future, but also jointly exploited opportunities. Especially since we feel China's cold breath breathing down our necks not only in Europe, but increasingly also in the U.S.A."
Germany's leaders knew that they needed their own independent software company to break dependence on the U.S. and to stay competitive with China. sap was "predestined" to provide that service. That meant the company had to make dubious deals with Russia, an autocratic regime that has for years pressured and invaded neighboring countries.
"sap's sprawling work with Russian businesses has been chronicled over recent years," Forbes noted. Reuters claimed in 2018 that sap supplied 53 of the top 100 Russian companies by revenue. During Russia's invasion of Ukraine, sap has been accused of supporting Russian banking customers who are "fueling the Kremlin's war machine," Forbes wrote. A Ukrainian government official tweeted that sap's "money murders Ukrainian children."
Without Germany's ambitious industrialists, the country could not have started two world wars. In The Nazis Go Underground, Curt Riess wrote in 1944: "German industrialists did business and wanted to do business. But they went about it in the way generals go about winning a war. They used many tricks, as all businessmen do; but this was for them only a question of tactics. Behind and above all these tactics was a definite, never-changing common strategy, the goal of which was to conquer the whole world. First with goods. Later … German industrialists have been just as imperialistic as German generals—perhaps more so."
Germany has not changed in this regard. "Of course these men wanted to do business," Riess wrote. "But more important to them was that this business should be a preparation for or a proof of Germany's domination of the world." Ambition is good—but there is a danger in such a competitive spirit. Trumpet editor in chief Gerald Flurry explained in "Rising From the German Underground" that industrialists found a leader in Adolf Hitler who expanded their goals and motivations.
Mr. Flurry wrote:
For centuries, German industry and the German empire have worked hand in glove. The contributions Germany's trade and industry have made to German power are so critical that when the Second Reich was established in 1871, the flag of the new German empire paid tribute to it. This flag—still seen at far-right rallies today—combined the flag of the German state of Prussia with that of the Hanseatic League, a trading network centered on Germany that began in 1241 and held its last meeting in 1669. This network of trading cities spread German influence and power deep into Russian territory, throughout the Baltic, into Scandinavia and even across the North Sea. It even went to war with its enemies to secure its interests.
German industrialists' spirit and ambition have often been misguided and are prophesied to lead to even more catastrophes. "The dream of German dominance did not die with Hitler," Mr. Flurry wrote. "The German business empire was planning a Nazi comeback when it saw that World War ii was lost. It's all documented for anybody to see!"
The Bible reveals that God will use the German people for great good in the future, but we haven't seen the last of Germany's imperialistic ambitions. To understand what is yet ahead for Germany, please read "Rising From the German Underground."