What Else Will the Investigations Expose?
We are seeing how deep America's corruption goes.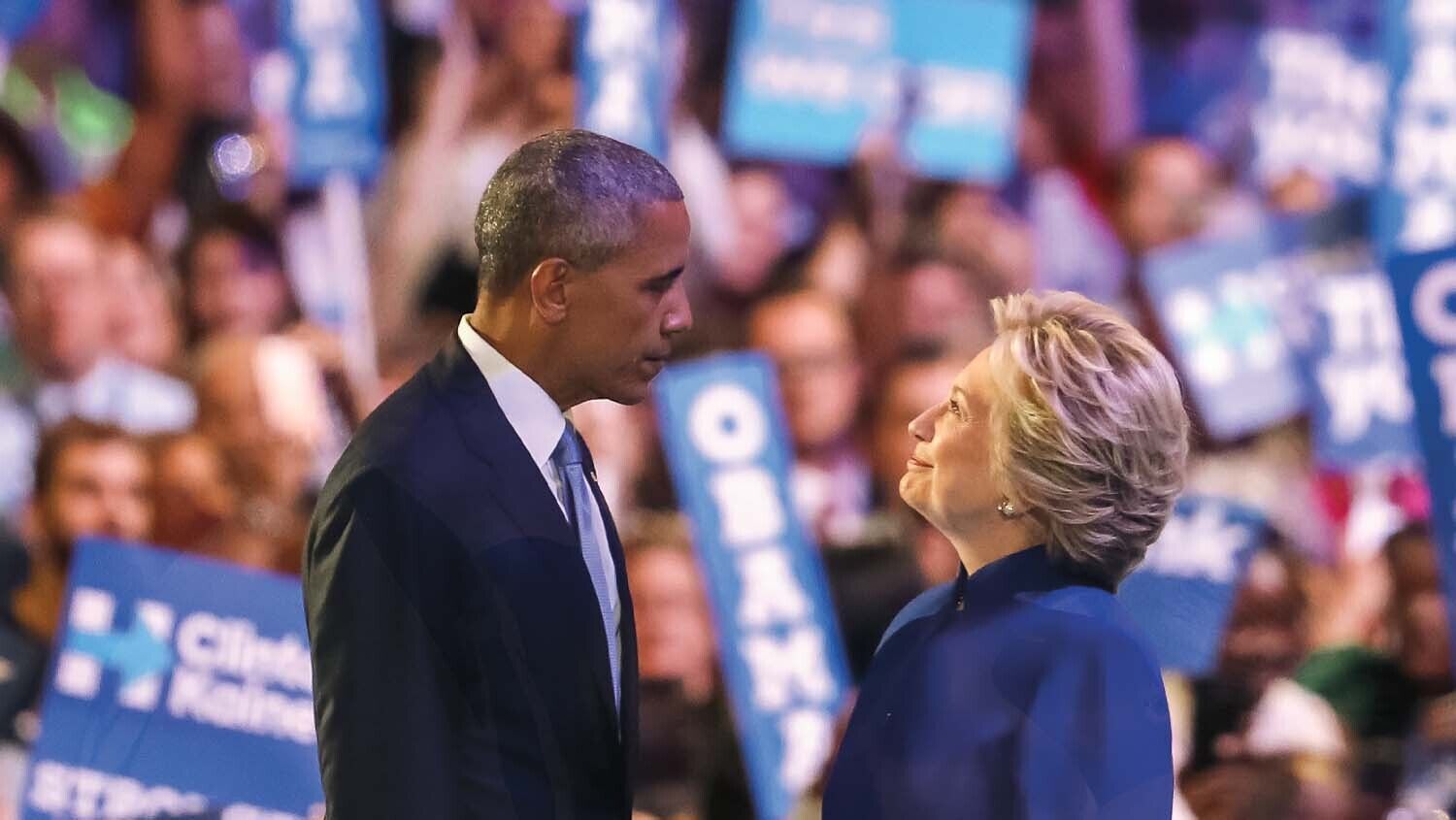 What Else Will the Investigations Expose?
We are seeing how deep America's corruption goes.
Americans today don't realize the importance of government. They are allowing a destructive, hateful force to seize control of the nation and control of their lives. We must open our eyes to see the terrible affliction our nation is suffering in its culture, its institutions and especially its government.
Some see what is happening, but they don't know what to do or how to fight back because they don't know why it is happening.
Our government has undergone an illegal, treasonous takeover by leftist radicals. But despite all their power over government and the media, somehow the truth keeps coming out. In February, evidence emerged that the campaign of Hillary Clinton spied on Donald Trump at Trump Tower during the 2016 presidential campaign and even when he was at the White House as the sitting president of the United States!
Based on the ongoing investigation of Special Counsel John Durham, a grand jury indicted Michael Sussmann, a former Clinton campaign lawyer, for lying to the Federal Bureau of Investigation three weeks before the 2016 election. Sussmann had claimed that the Trump organization was working with a Russian bank with links to the Russian government, and he said he was volunteering this information as a good citizen and not as a paid political operative. Durham's February 11 motion in the case states that Sussmann's billing records reflect that he was actually working for the Clinton campaign, a tech executive and an Internet company. (Reports have identified the latter two as Rodney Joffe and Neustar, a major company that directs Internet traffic.) Prosecutors have in evidence an e-mail from Joffe saying that he was tentatively offered a top cybersecurity post "by the Democrats when it looked like they'd win."
This explosive information further exposes the treason committed by top Democrats. Yet the mainstream press has completely ignored it. That is shameful complicity with these crimes that are destroying our constitutional republic!
According to Durham's motion, Joffe led an effort to search web traffic that could connect Donald Trump to Russia. He then passed information to Sussmann. Even after Trump had taken office, Sussmann provided "an updated set of allegations" to a different U.S. intelligence agency, presumably the Central Intelligence Agency. Much of the information made its way into the press and was used to try to bring down President Trump.
Mr. Trump correctly said Durham's filing "provides indisputable evidence that my campaign and presidency were spied on by operatives paid by the Hillary Clinton campaign in an effort to develop a completely fabricated connection to Russia." "This is a scandal far greater in scope and magnitude than Watergate, and those who were involved in and knew about this spying operation should be subject to criminal prosecution," Trump said. "In a stronger period of time in our country, this crime would have been punishable by death."
I agree with him entirely! We are in a bitterly weak time in our country. Lawmakers, judges, bureaucrats and others wielding power are shockingly corrupt. Our institutions are crumbling. America's constitutional form of government is almost completely destroyed. And a treasonous, tyrannical, destructive movement is taking its place, led by Barack Obama.
We are discovering unprecedented corruption! No nation can survive such lawlessness!
Still, the truth is coming out. We now know that the infamous, false "Steele dossier" used to accuse President Trump of colluding with Russia was totally false and paid for by the Clinton campaign. We know that fbi officials knew this, yet still used it to get a secret court warrant to spy on the Trump campaign. We know, from his own notes, that cia Director John Brennan briefed then President Obama that Hillary Clinton allegedly approved a plan to "vilify Donald Trump by stirring up a scandal claiming interference by the Russian security service." We know that someone, believed to be Brennan, informed fbi officials working on the Trump-Russia investigation that "the White House is running this."
Brennan and Obama more than likely signed off on this attempt to destroy the presidency of Donald Trump and unconstitutionally seize control of the government, through an accusation they knew was false! This is blatant criminality at the highest levels of government!
The radicals not only got away with it in 2016 and 2017—so far—but then they mounted an even more egregious seizure of the government in 2020—and succeeded!
Americans are going from great freedom to the worst kind of tyranny! Why aren't the media sounding the alarm? Because they too are deeply complicit in this treasonous activity.
Still, the truth keeps coming out. Not because of John Durham or because of Republicans or even because of Donald Trump. What you need to realize is that God is causing the truth to emerge. He wants all of us to get a good look at the truth. Can you recognize it?
Our society is corrupt because of our sins. That is how Obama and others could weaponize our own government against us.
America is so afflicted that if God were not intervening, it would already be destroyed. The brazen spirit of the radical leftists isn't just politics or even ideology: It's the spirit of Satan the devil! That is the spirit motivating the moral, cultural, social, institutional, political destruction of this country. America is the strongest modern nation that descended from ancient Israel. Satan is destroying it, and God is allowing it because of our sins.
But He is giving us this last, wonderful opportunity to repent before this nation tragically succumbs to its enemies within and without.
To learn more about this biblical reality, read my free booklet America Under Attack. I am working on expanding this booklet into a full-size book. But even in its current smaller version, this booklet exposes the spiritual reality behind the events we are seeing today.
Are you concerned about where the current administration is leading this country? Whether the nation can survive the next four years? It's worse than you think, and there is only one way to solve this gigantic problem.