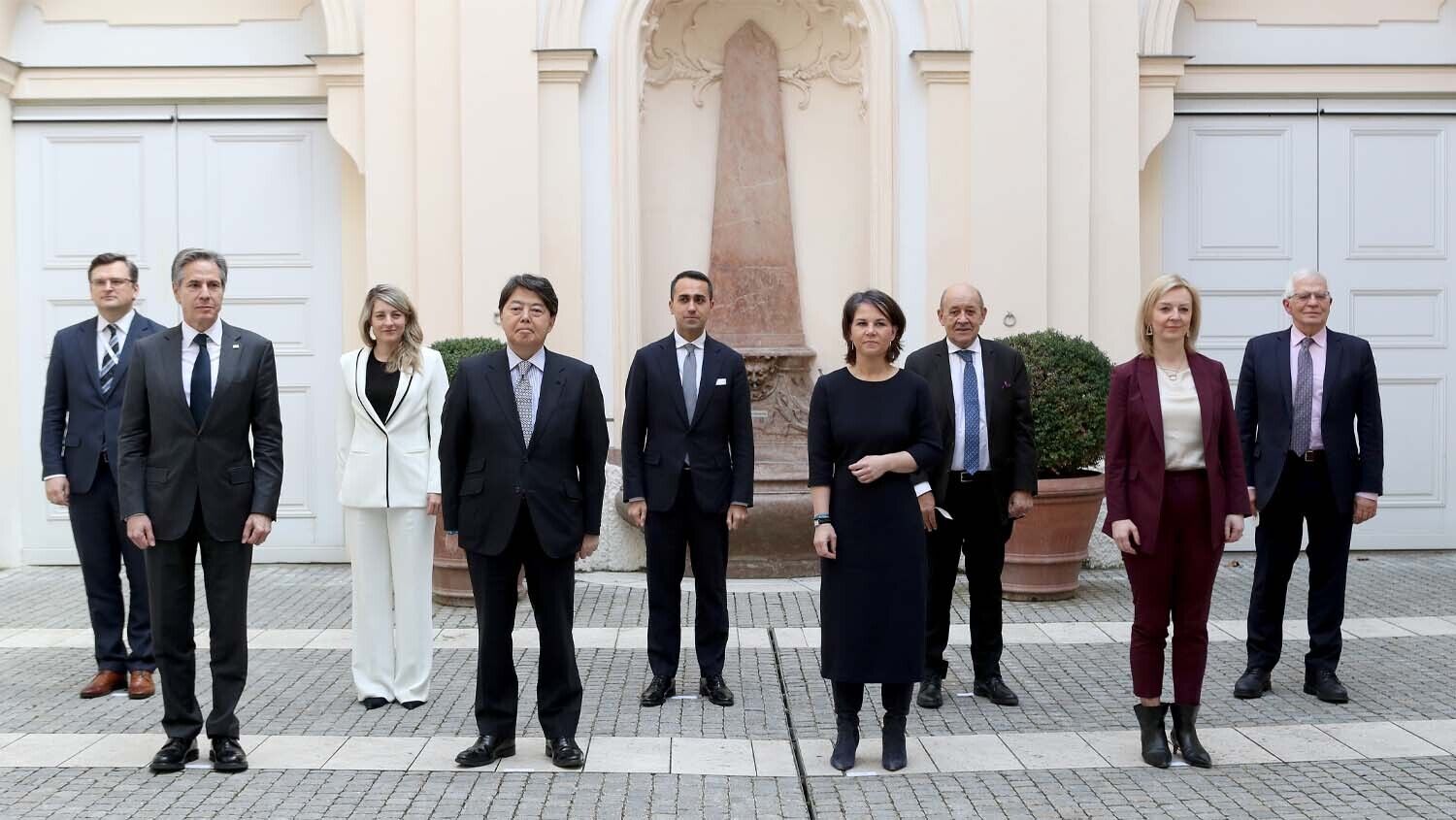 Munich Security Conference Reveals No Hope in Man
World leaders appear powerless and in a never-ending search for hope.
This year's Munich Security Conference revolved around the Russia-provoked Ukraine crisis. The leaders of the North Atlantic Treaty Organization, the United Nations, Europe and the United States united between February 18 and 22 in a show of solidarity against one man: Russian President Vladimir Putin. They all pledged to use the power of diplomacy to stop Russia. But their "hope in diplomacy" proved to be a pipe dream.
"As we speak, there are around 150,000 Russian troops poised to invade Ukraine," Adam Schiff, member of the U.S. Congressional delegation to the Munich Security Conference, said in a press conference on February 19. "They pose a threat to the territorial integrity of Europe and to peace everywhere. In the face of that threat, nato is more united than ever, ready to impose the most severe sanctions ever. We hope and pray that this will not be necessary. The door to diplomacy remains open and will be open until and unless Putin slams it shut."
"Diplomacy is still alive in all of this to the last second of it," U.S. Speaker of the House Nancy Pelosi said. "And I do believe that diplomacy must continue even after, but let's hope that it will prevent the initiation of hostilities into Ukraine." She emphasized "diplomacy, diplomacy, diplomacy" and "let's hope that sanity prevails."
Congresswoman Barbara Lee said: "And so I'm hopeful for the future—that because of working with our allies, through diplomacy, we can find peace through dialogue."
UN Secretary General António Guterres told world leaders at the conference: "There is no alternative to diplomacy," adding that "all issues, including the most intractable, must be addressed through diplomatic frameworks."
U.S. Secretary of State Antony J. Blinken said: "I'm convinced that the work that we are doing together to bring the countries—not just in Europe but beyond Europe—together in making very clear to Russia that if it commits renewed aggression against Ukraine, there will be, as we've said, and I quote, 'massive consequences.' This is what the G-7 countries said together. The European Union, nato, the power of that deterrent and our solidarity, I remain hopeful, will have an impact."
One attendee was clear-minded: Ukrainian President Volodymyr Zelensky pleaded with the assembled leaders to stop Russia and support Ukraine. "Some countries are committing crimes while others resort to indifference that turns them into accomplices," he said. "Whether they give us hundreds of modern weapons or 5,000 helmets. We appreciate any help, but everyone should understand that these are not charitable contributions that Ukraine should ask for or remind of. … This is your contribution to the security of Europe and the world."
"Zelenskyy's warnings about the fragility of European peace will have rung in the ears of delegates from both sides of the Atlantic," Deutsche Welle noted. "He will hope it may also have helped galvanize the alliance that he—one day—may want to join."
But these hopes were shattered in one day. Just after the conference, Russia invaded the Ukrainian territories of Donetsk and Luhansk. Putin simply ignored their talk, said diplomacy had failed, and ordered his troops to march. Spiegel Online wrote: "For years, German foreign policy has relied on diplomatic solutions to the conflict between Russia and Ukraine. Putin's aggression has dashed all hopes. The coalition is at a loss" (Trumpet translation).
With the introduction of nuclear weapons, man set his hope on deterrence and diplomacy. But humanity's biggest challenge became survival. Every day, crises threaten to escalate into global war.
The Prophet Isaiah explained why man's way won't lead to peace: "The way of peace they know not; and there is no judgment in their goings: they have made them crooked paths: whosoever goeth therein shall not know peace" (Isaiah 59:8).
The Apostle Paul expounded on the topic, writing: "As it is written, There is none righteous, no, not one: There is none that understandeth, there is none that seeketh after God. They are all gone out of the way, they are together become unprofitable; there is none that doeth good, no, not one. Their throat is an open sepulchre; with their tongues they have used deceit; the poison of asps is under their lips: Whose mouth is full of cursing and bitterness: Their feet are swift to shed blood: Destruction and misery are in their ways: And the way of peace have they not known: There is no fear of God before their eyes" (Romans 3:10-18).
Mankind cannot solve our problems, but God will (Isaiah 9:6-7). We will finally be forced to see that we can't govern ourselves. Humanity will realize that no war can end war; that no man is great enough to bring peace; that no human advancement will ensure prosperity. Soon mankind will realize that only God can bring peace, not through diplomacy but with a rod of iron (Revelation 19:15).