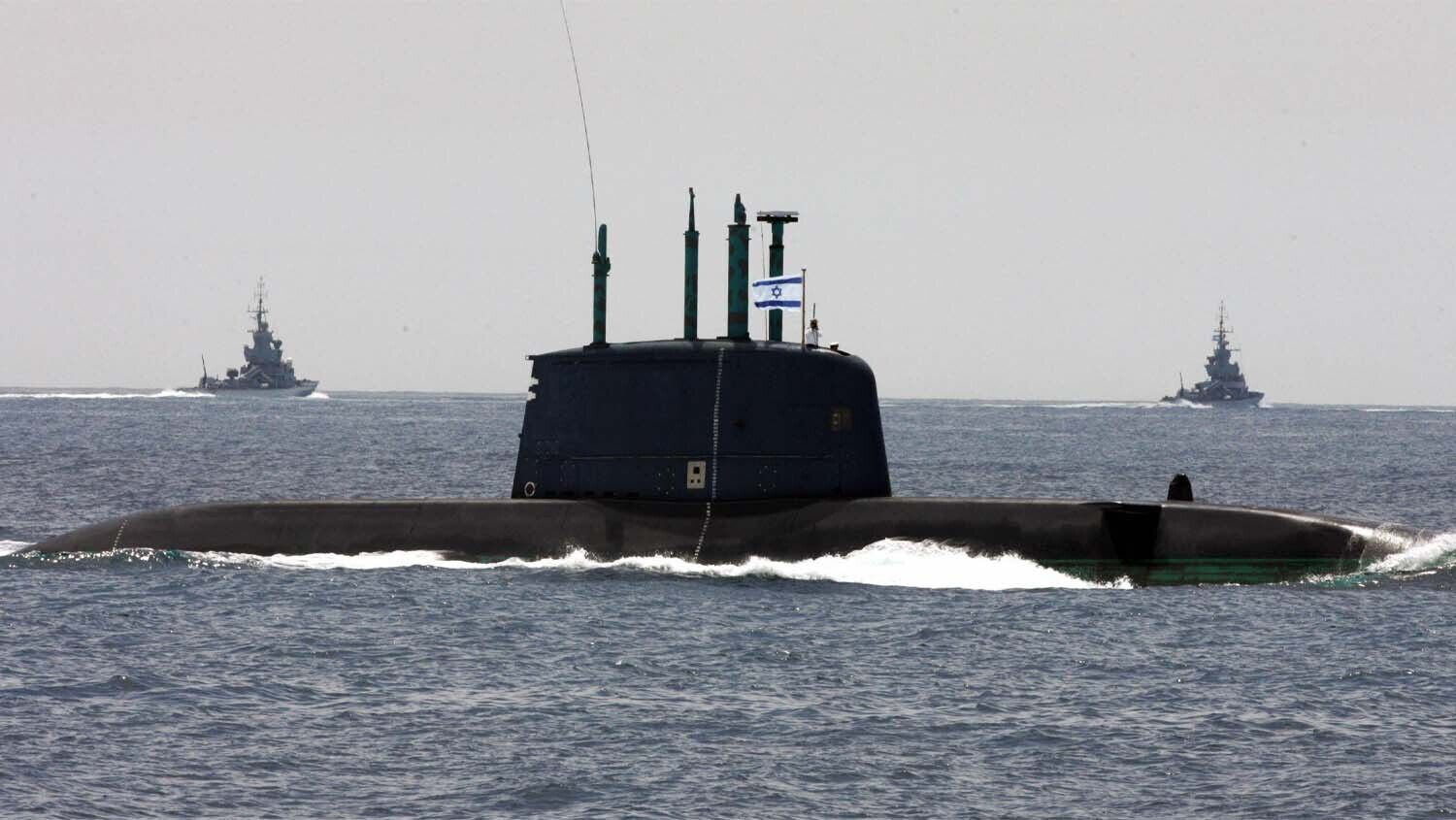 Israel Buys More German Submarines
A big deal for ThyssenKrupp AG; a hidden danger for Israel
Israeli sources confirmed in January that Israel and Germany have reached a final agreement on a multibillion-dollar submarine deal with ThyssenKrupp. Israel agreed to the purchase of three new "Dakar" class submarines. The German government will bear part of the $3.4 billion cost. According to the official statement, the two nations also agreed on strategic industrial cooperation worth more than $972 million. The money will be invested in Israeli companies, including the defense sector.
The weapons manufacturer that enabled the Nazi death machine is now promising to protect the Jews. Israel trusts Germany so much it is willing to fuel the German armory. The deal gives ThyssenKrupp Marine Systems (tkms) more prestige.
According to information from the German Press Agency, the submarines are the largest tkms has developed. The purchase is based on a 2017 agreement between Israel and Germany, which was delayed due to corruption charges. "The negotiations were said to have been held up in part because of a suspected bribe scandal connected to Israel's 2012 deal to buy ThyssenKrupp submarines," Deutsche Welle reported. "It embroiled several top military officials and associates of former Israeli Prime Minister Benjamin Netanyahu. Two of Netanyahu's closest colleagues were accused of lobbying Israeli defense officials to choose the submarine arm of ThyssenKrupp for a government contract. ThyssenKrupp says an internal investigation found no evidence of corruption in its handling of the sales, and Israeli officials have taken no action against the conglomerate."
Israel already possesses four corvettes built by tkms and German Naval Yards. "The Sa'ar 6-class ships are to form the backbone of the Israeli Navy for the next 30 years," Handelsblatt reported. Israel already has six submarines from ThyssenKrupp that will be replaced by the newer models. Experts believe the new submarines could be equipped with nuclear weapons.
"I would like to thank the German government for its assistance in advancing the agreement and for its commitment to Israel's security," Defense Minister Benny Gantz said. "I am confident that the new submarines will upgrade the capabilities of the Israeli Navy and will contribute to Israel's security superiority in the region."
Israel has many enemies around the world and is surrounded by hostile nations. But many in the Israeli government are putting their trust in Germany. Yet Trumpet editor in chief Gerald Flurry warned in "Rising From the German Underground" that alarm bells should go off when we see companies that once supported Adolf Hitler making deals today. Mr. Flurry noted:
Toward the end of World War ii, in August 1944, representatives of massive German companies like Krupp, Messerschmitt, Volkswagenwerk and Rheinmetall met with senior Nazis at the so-called Red House meeting. A U.S. intelligence document, declassified in 1996, says that these business leaders were told they must "prepare themselves to finance the Nazi Party, which would be forced to go underground …."

By 1944, these leaders knew they would lose World War ii. So they were already planning for the next round! This document says, "Existing financial reserves in foreign countries must be placed at the disposal of the party so that a strong German empire can be created after the defeat."
Krupp produced weapons used in wars from the Thirty Years' War to the Second World War. It merged with Thyssen AG in 1999. Israel putting its trust in this company should be very alarming. If it doesn't alarm you, please read Mr. Flurry's article. It explains the plans these companies promised to work out. He also showed the power they have over the German government today—and how that rise to power was prophesied.
While Israel increasingly puts its trust in Germany, God warns that Germany will eventually double-cross Israel. In Ezekiel—The End-Time Prophet, Mr. Flurry explains: "Ezekiel 23 explains this heinous double cross. Israel is represented by Aholah, and Judah (separated from Israel at that time) is Aholibah (verse 4). Israel (mainly the U.S. and Britain) and Judah (called Israel today) become lovers to the Assyrians, today's Germans (verses 5-7, 11-12). God then delivers Israel and Judah into the hands of the Germans (verses 9, 22)."
These prophecies, combined with history, should prod us to study our Bibles more deeply to understand why God would allow this to happen. You can start your study with a free copy of Mr. Flurry's book Ezekiel—The End-Time Prophet, which gives a detailed explanation of these Bible prophecies.