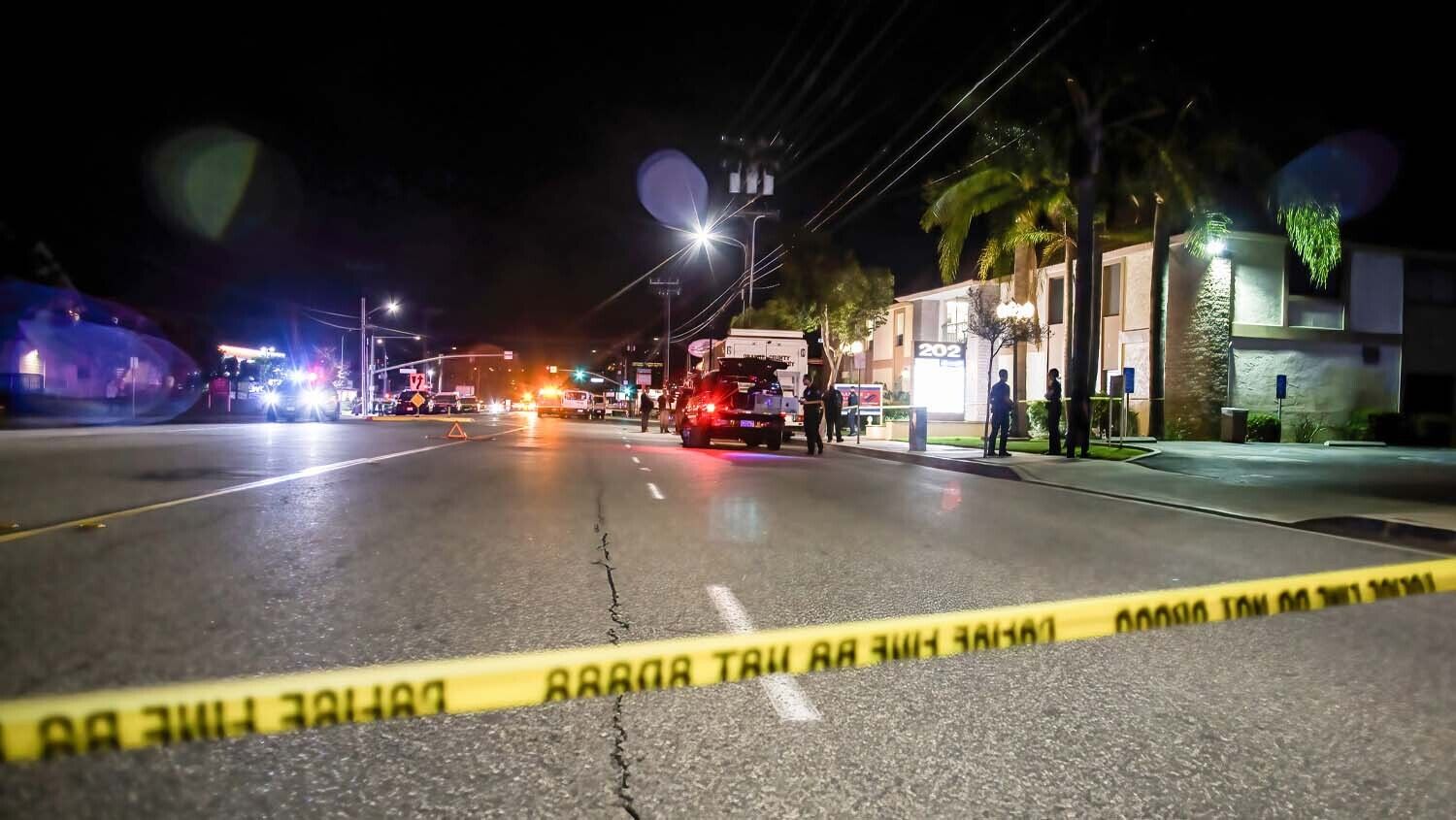 The Crime Wave Is Worse Than You Think
Violent crime in big cities is breaking all-time records.
Joe Biden's approval is sinking on border control, inflation and crime. A new abc News poll finds that 48 percent of respondents dislike how the Biden administration is handling crime. White House Press Secretary Jen Psaki has responded to such criticism by blaming the crime wave on covid-19 and guns, but many Americans suspect lax law enforcement is the real culprit.
The violent crime rate in the United States dropped 4.6 percent during President Donald Trump's first three years in office but began to rise after a police officer killed George Floyd. In the face of destructive Black Lives Matter protests, many police departments were defunded and many police officers drew back from doing their jobs. The result? The nation suffered its biggest rise in murder since national record-keeping began in 1960. Violent crime rose 5 percent and murder rose by almost 30 percent.
The murder rate is currently rising at a slower rate than in 2020, but still fast enough to incite fears that the nation is heading back to the 1970s, '80s and '90s when crime gripped the country. In fact, if you zero in on the violent crime happening in America's big cities, murder is already worse than it was in the '70s, '80s and '90s. The fact that America's countryside is peaceful brings down the national average, but at least 12 major cities hit all-time homicide records this year.
These 12 cities were Albuquerque, New Mexico; Austin, Texas; Baton Rouge, Louisiana; Columbus, Ohio; Indianapolis, Indiana; Louisville, Kentucky; Philadelphia, Pennsylvania; Portland, Oregon; Rochester, New York; St. Paul, Minnesota; Toledo, Ohio; and Tucson, Arizona. Other cities like Chicago, Illinois; Seattle, Washington; and Fort Worth, Texas did not set records but we have to look back 25 years to see murder rates comparable to today. This is why Americans are fleeing for the countryside.
Nationwide, the murder rate is 6.5 murders per 100,000 people, yet the lowest murder rate among America's 50 most dangerous cities is about 23 homicides per 100,000 people—more than 3.5 times the national murder rate. St. Louis, Missouri, is the most dangerous city in the world outside of Brazil, Mexico and Venezuela. Overall, 4.9 million Americans left cities for suburbs or rural areas in 2020, largely because people are waking up to how dangerous U.S. cities are becoming.
This is a worrying trend that was foretold in the book of Ezekiel. In an end-time prophecy foretelling the destruction of America and Britain, the Prophet Ezekiel wrote, "They have blown the trumpet, even to make all ready; but none goeth to the battle: for my wrath is upon all the multitude thereof. The sword is without, and the pestilence and the famine within: he that is in the field shall die with the sword; and he that is in the city, famine and pestilence shall devour him" (Ezekiel 7:14-15).
In his book Ezekiel—The End-Time Prophet, Trumpet editor in chief Gerald Flurry notes that the word pestilence in verse 15 means destruction or death, and specifically refers to a plague of violence in America's cities. This passage is about city dwellers being killed in a wave of crime and domestic violence, and about country dwellers surviving long enough to experience a foreign invasion.
The root cause of these curses is family breakdown and lax law enforcement. Rising crime in American cities may help Donald Trump return to office, but his efforts to restore law and order will help for only so long before the nation has to address the root cause of the crisis. A revival in America is a chance to repent of the sins that have allowed so much corruption to seep into the nation's government. But this window of time will not stay open long unless we use it wisely.
To understand more deeply what God prophesies about America's cities, please read "The Death and Rebirth of America's Cities," by Trumpet managing editor Joel Hilliker.