Paradise Lost
Where did it all go wrong?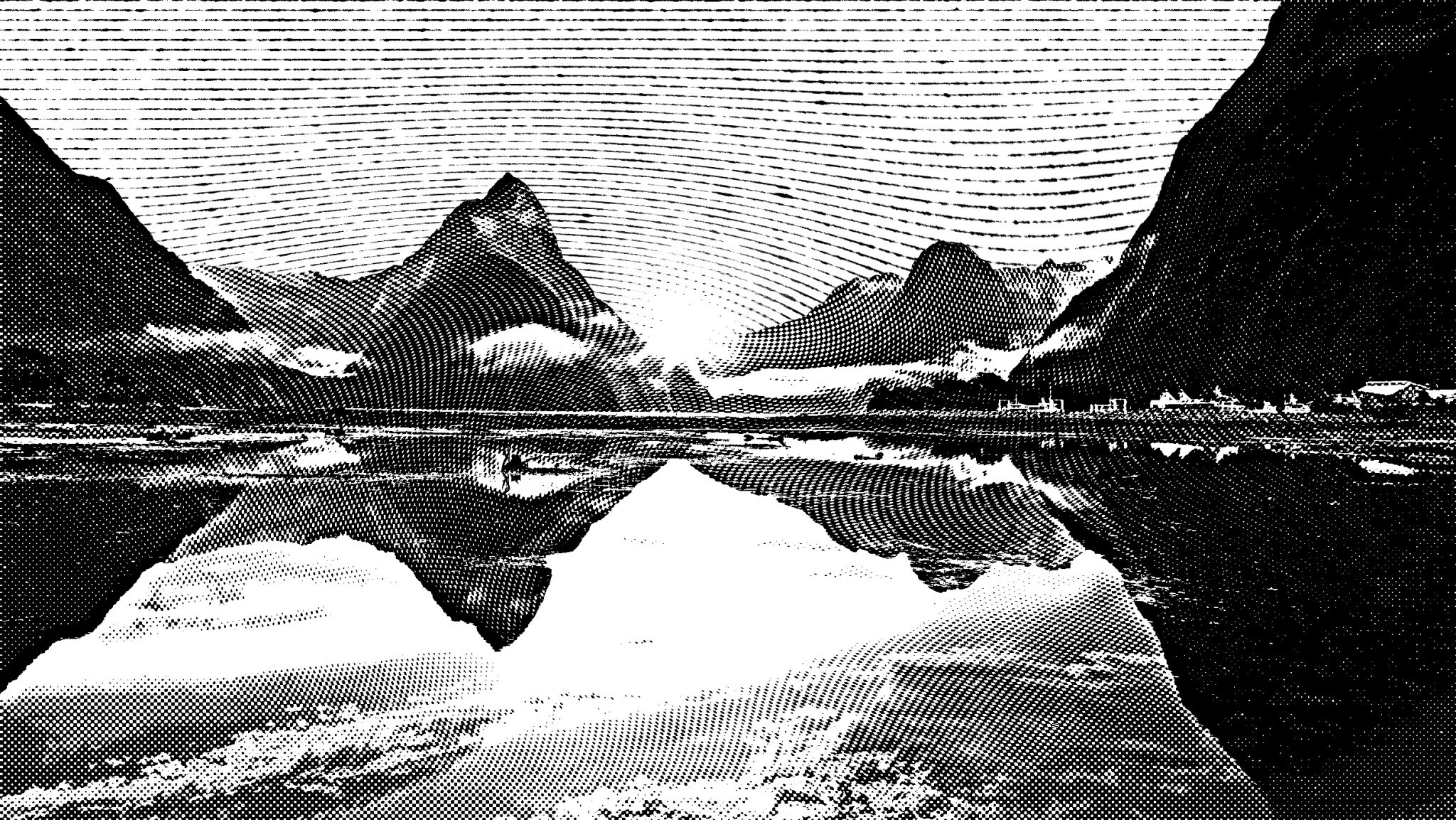 Paradise Lost
Where did it all go wrong?
"God of nations, at Thy feet, in the bonds of love we meet, hear our voices we entreat, God defend our free land …." From its very first word, New Zealand's national anthem, "God Defend New Zealand," is an invocation to God to bless our nation. And blessed it has been—like few others on Earth.
In the early 1800s, the British Empire expanded exponentially. It seemed almost like an accident, but as Herbert W. Armstrong explained in The United States and Britain in Prophecy, in reality, it was the result of precisely dated, biblically prophesied blessings. In 1840, the empire added what was sometimes called "the last-inhabited landmass," New Zealand. A 16,000-mile voyage, perhaps the longest migration in human history, brought British subjects to an island paradise of stunning mountains, volcanic fields, fertile farmland, no predatory animals, gold deposits and other resources, and the prospect of adventure.
New Zealanders were pioneering people, yet held a firm allegiance to duty, service, the Empire and the crown. When world wars broke out thousands of miles away, New Zealanders answered the call, sailed to Europe to stop Germany and its allies, and sacrificed themselves by the tens of thousands on the battlefields.
Upon declaring war on Nazi Germany on the same day as Britain, Prime Minister Michael Savage said, "It is with gratitude in the past, and with confidence in the future, that we range ourselves without fear beside Britain. Where she goes, we go! Where she stands, we stand!"
What a transformation has occurred since.
Left Alone
Immediately following World War ii, the British voted in Clement Attlee's pro-decolonization Labour government and became more inward- and European-focused. In 1973, it joined the European Economic Community (eec). Despite the cheers in Europe, Mr. Armstrong warned: "Britain is going to look back on Monday, Jan. 1, 1973, in all probability, as a most tragically historic date—a date fraught with ominous potentialities!" (Plain Truth, March 1973; emphasis added). He prophesied that Britain would eventually leave Europe.

At the time, New Zealand was known as "Britain's farm," but European policies enforced strict quotas on its agricultural exports to Britain. In fact, these policies superseded and terminated all of Britain's bilateral trade agreements.
Before 1939, Britain received more than 80 percent of New Zealand's exports. That dropped to 27 percent by the end of 1973 and is less than 3 percent today. Compounded by oil crises and other issues, inflation skyrocketed during the '70s and '80s and the value of the New Zealand dollar plummeted.
Four decades on, Britain has—as predicted—left the European Union, with much talk about reconvening pre-eec relationships. But feelings of betrayal aside, it's too late for that now.
With Mother England turning inward, New Zealand searched for new economic partners. A brief dalliance ensued with the United States, but disagreement over the Vietnam War and over nuclear power and weapons cut it short. New Zealand instead turned to a nation with a rapidly swelling population and economy, and a government that was already courting the Communist Party of New Zealand: China.
In 1988, New Zealand sent 4 percent of its exports to China and received 1 percent of its imports from China. New Zealand now sends 32 percent of its exports to China (double that of the next-highest country, the U.S.) and receives 23 percent of its imports from China (double that of the next-highest country, Australia).
Chinese trade was just what the struggling New Zealand economy needed. But it is coming at a much greater price.
For example, in 2016, Chinese demand suddenly surged for one of New Zealand's main products: milk powder. In response, dairy farmers borrowed money, bought new equipment and increased production.
Suddenly, demand ended. It turned out China was stockpiling the product—about 300,000 tons of it—and was now done. This left farmers in enormous debt for the equipment that was no longer necessary. They went bankrupt and were forced to sell their farms. And who was there, ready to buy? China.
Through Chinese businesses, the Chinese regime now controls numerous farms and businesses in New Zealand and is its second-largest source of foreign direct "investment." New Zealand is the world's largest dairy exporter, yet its third-, fourth- and fifth-largest dairy producers are Chinese owned. Its largest meat company is half-owned by China.
Shanghai Pengxin has been using its New Zealand farms to launch "high-precision monitoring" near-space balloons, which have potential applications for long-range guided missiles.
Meanwhile, New Zealand has absorbed a massive influx of Chinese and Asian immigrants. Twenty years ago, 1 in 15 New Zealanders was Asian. The number has now doubled to about 1 in 7 and is projected to reach 1 in 4 within the next 20 years. China is New Zealand's largest source of foreign students (55,000 as of 2018), with universities reportedly "dependent" on their attendance. The Chinese Communist Party-controlled Confucius Institute directly funds New Zealand school courses teaching Mandarin Chinese, and New Zealand police are taking language courses to aid public interaction.
People are afraid to question the Chinese Communist Party's motives in New Zealand, for fear of being called racist. But there is another reason New Zealand's leaders, whether from the socialist Labour Party or the more conservative National Party, avoid questioning China. China is paying them.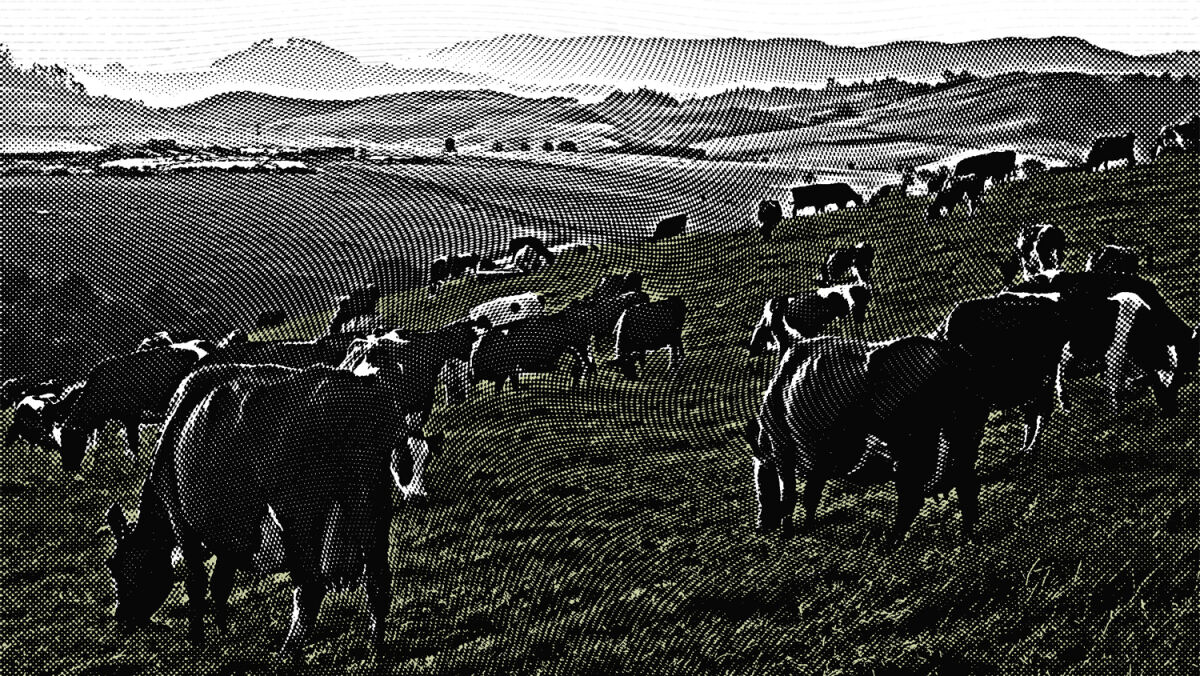 A 2017 report by Prof. Anne-Marie Brady noted that National M.P.s Ruth Richardson and Chris Tremain are directors of the Bank of China in New Zealand; former National leader Don Brash chairs the Industrial Bank of China in New Zealand; former Prime Minister Jenny Shipley chairs the China Construction Bank in New Zealand; National list M.P. Yang Jian actually worked with Chinese military intelligence for 15 years and trained Chinese spies before he became a New Zealand citizen; Labour list M.P. Raymond Huo has close associations with the Chinese Communist Party, and turned current Labour Prime Minister Jacinda Ardern's Chinese-language election campaign slogan into a quote from Xi Jinping. Former National Party Prime Minister John Key now serves Comcast's business projects in China and is also known to have sold his New Zealand property for $20 million, far above market value, to an undisclosed Chinese buyer. Former National Party Prime Minister Bill English's family members lead other initiatives tied to the Chinese Communist Party. That only names a few.
But the ruling class assures us that there is nothing to worry about. Sir Bob Harvey, a former Labour mayor implicated in the same report, replied to criticisms by saying that "China holds the balance of wisdom, and I think China will save the planet. … China has never attacked another country. It is a country that has been governed by scholars and not dictators …. I'm not working as a Chinese agent."
Divided Loyalties
With China so deeply embedded, New Zealand faces a quandary regarding its traditional allies.
The country is part of Five Eyes, essentially an Anglo-Saxon intelligence alliance that traces back to World War ii and includes Australia, Canada, the United Kingdom and the United States. Yet in early 2021, New Zealand Foreign Minister Nanaia Mahuta characterized the alliance and its pressure against China as being "uncomfortable" for New Zealand. Months earlier, a Chinese government spokesman had warned Five Eyes that "those who dared to harm China's sovereignty would find their own 'eyes' poked out."
New Zealand has also distanced itself from aukus, a recent alliance of Australia, the United Kingdom and the United States, designed to contain Chinese power in the Pacific. It refrained from joining a boycott by those four nations against China for its persecution of Uyghurs.
New Zealand has also left itself in a vulnerable position militarily. Its armed forces and service record, historically deployed in conjunction with Great Britain, have long been a matter of pride. At the end of World War ii, New Zealand fielded approximately 1,000 aircraft, 60 ships and 43,000 troops. Today, the Air Force has only 49 trainers, transports, patrol planes and helicopters (a quarter of the size of the air force the U.S. left the Taliban in Afghanistan). It has zero combat aircraft. The Royal New Zealand Navy currently consists of only nine vessels, just two of which are for combat. The New Zealand Army has fewer than 5,000 regular personnel. The nation's military is, effectively, nonexistent.
The New Zealand police celebrates its unarmed status. There was a trial period of armed policing in early 2020, but Black Lives Matter activists opposed the measure, one claiming that police "hunt Maori like a hunting sport." (In nearly a century of record keeping, 36 people have been killed by police, and 33 police officers have been killed.) The police commissioner rushed to affirm that the force would remain "a generally unarmed police service" because "how the public feels is important."
Days later, two New Zealand policemen were shot by a Maori gang member; one died of his wounds.
Colonial Shame
Such is a small price to pay, however, for the shared "colonial guilt" of the white man in New Zealand. At least, that's what we New Zealanders are taught in school, in a rich diet of colonial guilt and Maori mythology. "Social studies" classes are front-loaded with how the British Empire "stole" land from the richly cultured Maori population, based on a "mistranslated" treaty (highly debated), and with teaching of the general oppression of the Maori people. (Facts of the constant infighting among tribes are brushed aside, as is the Maori genocide of the native Moriori: In 1835, the Maori attacked the people of this peculiar, altruistic, weaponless culture and enslaved, killed and ate them. Within 50 years, the Maori had reduced the 2,000-strong Moriori population to only 100.)
Learning this history, however, is "racist." And it detracts from attacking New Zealand's colonial past.
New Zealand severed its constitutional links with Britain in 1986, but it remains a British Commonwealth nation, with the Queen as token head of state. (In 1986, the visiting Queen was egged during a parade.) While a 2012 poll found that 70 percent of New Zealanders wanted to keep the monarchy, that poll number is now 47 percent.
In 2015, Prime Minister John Key held a $26 million nationwide referendum to change the national flag and expressed particular interest in removing the "colonial era" Union Jack. His effort failed, but 43 percent of New Zealanders did vote to change the flag.
There is also a movement to, in biblical language, "blot out the name." The Maori Party is pushing to rename the country Aotearoa ("Land of the Long White Cloud"), and it is supported by a petition of more than 60,000 signatures, by 40 percent of poll respondents and by the current prime minister. New Zealand's Geographic Board has also repeatedly proposed renaming the North Island and South Island to Maori equivalents: Te Ika-a-Maui ("The Fish of the God Maui") and Te Waipounamu ("The Place of Greenstone").
While the number of Asian New Zealanders is approaching the number of Maori, the overall message is increasingly clear: Whatever culture dominates this country, it must no longer be British, Anglo-Saxon or, especially, Judeo-Christian.
Transformations
New Zealand's Labour government of 1999–2008 oversaw a key period not only in dismantling the nation's military but also in jettisoning its traditions and morals.
In 2003, the government decriminalized prostitution (and in 2018, a New Zealander was knighted a "dame" by the Queen for her "Services to Prostitution"). In 2004, the government legally recognized homosexual civil unions. In 2007, it outlawed physical discipline of children. In 2013, New Zealand became the first Pacific country to fully legalize homosexual "marriage." (Three days before ceremonies began, a major earthquake struck just south of Wellington, the capital, with the tremor and its some 20 powerful aftershocks felt from one end of New Zealand to the other.)
In 2020, abortion, which New Zealand had opposed with some of the strictest criminal laws in the Western world, was legalized.
But the one moral "sin" New Zealand cannot abide is greenhouse gas emissions. In 2002, New Zealand ratified the United Nation's Kyoto Protocol, committing to reduce its greenhouse gas emissions. However, roughly half of New Zealand's greenhouse gases come from livestock. The government proposed an Agricultural Emissions Research Levy that would collect an annual penalty of $8.4 million from livestock farmers, plus $50 million to $125 million in public costs to fund research into offsetting livestock methane emissions. What became known as the "fart tax" was met with derision and protests, and the bill was eventually withdrawn. Within eight years, New Zealand's liability to the Kyoto Protocol was over $1 billion. Despite this, New Zealand was quick to join the 2015 Paris Climate Agreement, then the 2021 UN Climate Change Conference (cop26). It has pledged to cut emissions by 50 percent within the decade.
Meanwhile, since the 1980s, this traditionally sheep-farming nation has reduced its number of sheep by 63 percent.
The transformation of the country has been accelerated by its current prime minister. The international media characterized her 2017 campaign as "Jacindamania," but the young, fresh-faced, left-wing, Labour politician was perhaps much more popular abroad than at home. Jacinda Ardern and her party actually received fewer votes than the National Party but won control through political, parliamentary dealing that resulted in a coalition government.
Ardern is no ordinary party leader. The unmarried former DJ and former president of the International Union of Socialist Youth was appointed Labour Party leader at age 37, only 2½ months before the election. She has vocally supported breaking from the crown, massive social spending, the homosexual agenda, legalizing drugs and abortion.
She was reelected by a simple majority last year, mainly for her handling of what marked the end of the world as we knew it: the coronavirus.
As soon as the covid-19 scare began, Ardern initiated one of the hardest, sharpest lockdowns in the world. She revoked New Zealanders' freedoms to maintain a "zero-covid" policy throughout 2020. This has come at a steep cost. Nearly two years on, New Zealand's borders remain firmly closed, with entire cities being locked down on the basis of one or two positive cases. New Zealand's largest city, Auckland, has finally emerged from a 108-day lockdown—not because of the success of the lockdown strategy (or because 93 percent of New Zealand's eligible residents have been vaccinated), but because officials have finally realized that zero-covid is untenable.
Yet with rolling lockdowns, with New Zealand's gross debt having increased by nearly $100 billion to a current total of $663 billion ($130,000 for every man, woman and child), with reports of catastrophic vaccine reactions, and a prime minister calling for boosters every six months, there still appears to be no end in sight.
Meanwhile, New Zealand's total death toll in this "worst pandemic in a century"? Forty-four.
Paradise Lost
New Zealand is often held up as an "island paradise." But while standards of living remain high, other numbers show that the nation is sick.
New Zealand regularly ranks highest in the developed world for youth suicide. Our rate among 15-to-19-year-olds (over 15 per 100,000) is more than double that of the global ratio. Among 15-to-24-year-old males, that number is 22.2 per 100,000 (and we have yet to see the full impact of two years of lockdowns on these statistics.)
Among nations in the Organization for Economic Cooperation and Development, New Zealand is one of the worst-ranked for child welfare, the fourth-highest for teen pregnancy, and one of the worst for school bullying. New Zealand's family violence rate is the worst in the developed world. A third of women experience some form of physical violence. Forty percent of police time is spent responding to family violence incidents (about 500,000 per year for a population of just 5 million). The monetary cost of family violence is up to $7 billion per year, but the mental and emotional cost is incalculable.
What is to blame? The tired response of "colonialism" is, by now, clearly a ridiculous cop-out. It makes far more sense to point to the swift abandonment of Judeo-Christian morals on which New Zealand was built—morals designed to hold families together.
"My people are destroyed for lack of knowledge: because thou hast rejected knowledge, I will also reject thee, … seeing thou hast forgotten the law of thy God, I will also forget thy children" (Hosea 4:6).
Hosea is an end-time prophetic book of the Bible aimed primarily at a people called Ephraim—a people which, as Herbert W. Armstrong explained in The United States and Britain in Prophecy, includes New Zealand. Hosea describes Ephraim as half-baked, a "silly dove," moth-eaten, "oppressed and broken in judgment," selling itself out to oppressive foreign "lovers," "bring[ing] forth his children to the murderer" (Hosea 7:8, 11; 5:12, 11; 9:13).
Paradise Regained?
What has New Zealand become? It was once a country of purpose and direction: "Britain's farm"; "Where Britain goes, we go"; "God Defend New Zealand"; "God Save the Queen." In tandem with the mighty British Empire, New Zealand rose—and has now, in tandem, fallen. Today, the nation is a broken, violent, weak, helpless, rudderless and, apparently, futureless Chinese farm, killing its livestock to save the planet, killing its people and economy to save them from a virus that is not, by any comparative stretch, killing them.
New Zealand was one of the most richly blessed lands on Earth. Those blessings, however, came with a warning. In one of the very first books of the Bible, God warns: "[W]hen I shall have brought them unto the land which I sware unto their fathers, that floweth with milk and honey; and they shall have eaten and filled themselves, and waxen fat; then will they turn unto other gods, and serve them, and provoke me, and break my covenant. And it shall come to pass, when many evils and troubles are befallen them that this song shall testify against them as a witness …" (Deuteronomy 31:20-21).
It so happens that New Zealand has its own "song" as a witness, a moving poem penned in the 1870s that became our national anthem. It's a song whose words, quoted in part below, we would do well to reflect on. Only if we return as a nation to Him will God defend New Zealand.
God of nations, at Thy feet, in the bonds of love we meet, hear our voices, we entreat ….
Men of every creed and race, gather here before Thy face, asking Thee to bless this place ….
From dissension, envy, hate, and corruption guard our state, make our country good and great ….
Lord of battles in Thy might, put our enemies to flight, let our cause be just and right ….
Let our love for Thee increase, may Thy blessings never cease, give us plenty, give us peace ….
From dishonour and from shame, guard our country's spotless name, crown her with immortal fame ….
… Make us faithful unto Thee, God defend our free land. … Working out Thy glorious plan, God defend New Zealand.