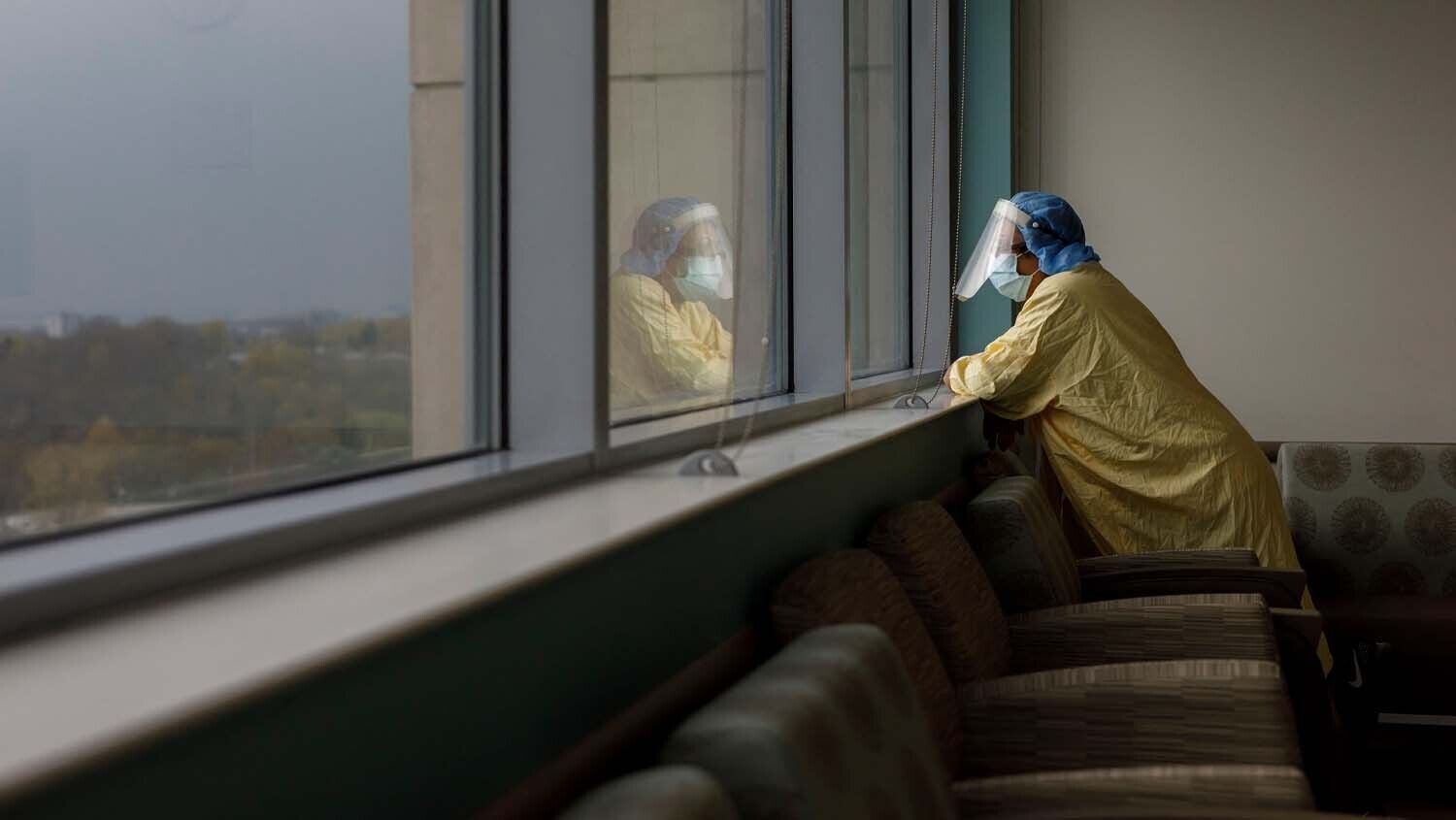 Canada's Polite, Ironfisted Medical Tyranny
The medical bureaucracy is trampling Canadian freedoms.
Can you imagine living in a society where you have to share all your personal information to enter an indoor space? It's a society where the government tracks where you go and who you are with. If you publish an opinion different from official government policy, you are censored. If you are a doctor who diagnoses differently from government edicts, you lose your license. If they think you are sick, they take you to isolation centers.
These aren't fictional circumstances of a dystopian novel. They are reality in Canada.
The Canadian health-care system is a monster. It employs more than 11 percent of Canada's entire workforce and, in 2020, accounted for 20.7 percent of all government expenditure. The health-care system is expected to cost $314 billion in 2021, or over $8,000 per Canadian. That is 18.8 percent of Canada's entire gross domestic product. Within those expenditures, $77.4 billion were spent on hospitals, $42.8 billion on providing prescription drugs, $41.5 billion on physicians, and $22 billion in covid response.
Since Prime Minister Lester B. Pearson created the nationalized health-care system in 1966, it has quickly become the government's most costly and powerful bureaucratic system. Canada's response to covid-19 has exposed the massive power and influence the medical system wields. What started as "two weeks to stop the spread" has now become medical tyranny. The experts always appear polite and sophisticated in their press briefings, but the evidence exposes an ironfisted agenda against the Canadian people.
Some of the current policies include a ban on all unvaccinated travelers by plane or rail within Canada. Most provinces require vaccine passports for restaurants, event centers and venues. In New Brunswick, you may soon need a vaccine passport to enter grocery stores. Most health regions have limits on indoor gatherings and events.
Nearly all provinces have developed a vaccine passport app for smartphones that displays your private health information in the form of a QR code. Several experts have pointed out that these apps have built-in surveillance. The use of the passports create data points of your name, where you were, when you were there, and the people you gathered with. This data can easily be used to track your activities and associations. Google admitted earlier this year that it was providing the government geolocation data to see trends in people's movements and where they go during the pandemic. The government used the information to monitor compliance to lockdown measures.
The Globe and Mail reported that the federal government is asking the provinces to create a new agency that will allow private health information to be shared more easily. This would make it accessible by the federal government and different provinces.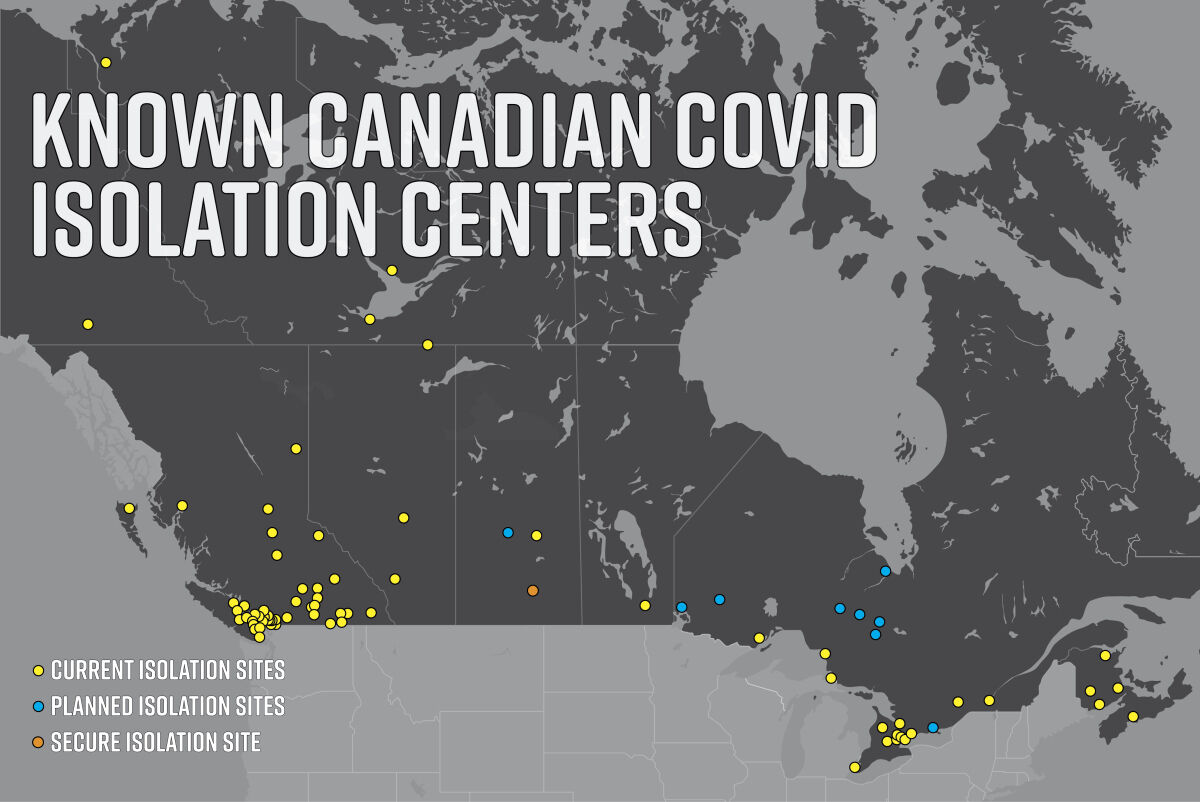 Some of the most shocking stories have been purposely underreported by the mainstream media. The government has made extremely strict rules for someone to receive an exemption from getting the covid vaccine. For example, Ontario Health declared there are only two valid reasons for exemptions: 1) You are allergic to ingredients in the vaccine, which must be confirmed by an allergy specialist; 2) You are exempted if you contracted myocarditis or pericarditis after the first shot. So you have to receive a vaccine-related condition before you can receive an exemption.
For the record, Ontario Health data shows that as vaccination rates have increased in 12-to-17-year-olds, cases of myocarditis have doubled from 1 in 10,000 in August, to 1 in 5,000 in October. This has not been reported by the Canadian media despite Pfizer and other companies admitting it is a common side effect found in the vaccine trials.
This data did not stop Dr. Theresa Tam and Health Canada approving the vaccine for 5-to-11-year-olds. Tam even admitted that out of 6 million youths under the age of 15 in Canada, only six have died of covid-related symptoms. Four out of five Canadian parents have opted to not get the vaccine for their child.
The Western Standard reported that an Alberta judge banned a father, or any third party, from speaking about covid-19, vaccines or generally, with his children. The mother, who has custody of the children, was in favor of getting the children vaccinated. The court found that the father's vaccine hesitancy was based upon conspiracy theories and misinformation.
Doctors are being censored for disagreeing with the medical bureaucracy. Two Ontario doctors were banned from giving covid vaccine exemptions and mask exemptions by the College of Physicians and Surgeons of Ontario. Both doctors have been critical of the restrictions and have been skeptical of the vaccine. Dr. Rochagne Kilian from Owen Sound has spoken at several rallies against the restrictions; she has since had her license suspended.
Another doctor, Dr. Patrick Philips, was barred from providing exemptions from vaccines and face masks for allegedly "spreading misinformation" about the pandemic. He tweeted several statements criticizing government health measures. Dr. Philips is also banned from prescribing Ivermectin and other specific drugs to treat covid. Following the ban, Dr. Philips tweeted that he has "never been more proud of myself than the day I decided to take a stand against our country's medical tyranny."
The medical regulator also cautioned a pediatrics specialist over several tweets that said vaccination is unnecessary. The medical bureaucracy is actively censoring any doctors who oppose the "consensus."
The most disturbing abuse of power was Alberta Health Services (ahs) performing a raid on the office of a doctor, who was providing medical exemptions for the covid vaccine. The Western Standard reported: "[I]nvestigators Dr. Jeff Robinson and Jason MacDonald searched the files of Calgary family practitioner Dr. Dan Botha for patients he granted covid-19 medical exemptions." The raid was conducted in the form of an official bureaucratic procedure.
One of the private medical files they seized was of lawyer Jeff Rath, who is representing several doctors suing Alberta Health Services for the vaccine mandate. Rath called it "medical fascism" and is demanding criminal investigations into the two investigators. Why would the ahs seize the private health records of a lawyer in active litigation against them?
Another file seized by the ahs was for a mask exemption Dr. Botha wrote for a 2-year-old who has Rett syndrome. The parents are considering suing for breach of privacy. How secure do you think your private health data is?
Several Canadians have found themselves being taken to "voluntary" isolation shelters. Tiffany Gaura and her two daughters were forced to go to such a shelter in Calgary upon returning from Egypt. Gaura took a video of the dystopian settings with every wall covered in plastic, and all staff wearing masks and scrubs. Gaura and her daughters had a negative pcr test before arriving in Canada.
Several other Canadians have reported terrible conditions at these shelters, including no running water in their room and not having food available for several days. They were taken to these shelters without being told where they were going, and having to keep the location secret from their family. Five thousand Canadians have used these shelters. Health Canada assured Canadians over Twitter that the isolation centers are not "internment camps."
National Post reported there are 11 federally run isolation centers, generally used for isolation after international travel. These are hotels and other facilities that have been repurposed. Since that report, the federal government has announced millions of dollars to continue funding these facilities and to construct at least 10 more isolation centers in rural regions of Ontario, British Columbia, Saskatchewan and Nova Scotia so rural communities and workers can have a safe place to isolate.
Each province also runs its own isolation centers. Nova Scotia has 60 "voluntary" self isolation centers alone, but will not release their locations. British Columbia does list the location and bed capacity of each isolation shelter in its province. On top of the 60 known in Nova Scotia, over 60 more can be identified from government and media reports. That is more than 120 known isolation centers in Canada. There are many more, but the provincial governments do not list their locations.
The only quarantine shelter specifically listed in Saskatchewan is the most totalitarian. According to Saskatchewan Health documents, the White Birch Secure Isolation Site (sis) is located at the Paul Dojack Youth Center in Regina, Saskatchewan. The government documents say: "A sis is a locked facility in which persons issued a detention order under the public health act are detained. The site is neither a hospital nor a health center. It is a detention center with a mobile health clinic." If people are unwilling to follow public health orders and reject the "education" attempts by the health authorities to bring compliance, the public health officer has the power to have the police detain the individual and bring him or her to the sis. The facility is run by the Ministry of Corrections, not the Ministry of Health.
If you think the government would never force Canadians, vaccinated or unvaccinated, into isolation centers, it is already happening in Australia.
Blacklocker's Reporter recently reported that Canadian Defense Minister Anita Anand's husband is a director at LifeLabs, which received tens of millions of dollars in government contracts. Leaders have been profiting from the pandemic while most Canadians have been suffering.
This year, British Columbia saw 1,782 deaths from drug overdose, which is more than the 1,480 people who have died from covid-19. Even in 2017, there were 1,510 drug overdose deaths, still more than covid. Drug overdose is the leading cause of death in people age 19 to 39. Why is the government shutting down society to stop covid-19 but not to stop drug overdose? Most Canadians probably don't even know the true scale of the crisis. Overall hospitalizations from 2020 to 2021 were down in Canada compared to pre-pandemic levels in 2019, but hospitalizations due to substance abuse were up by 10 to 20 percent. Females inflicting self-harm went up by 40 percent in the same time period.
Canada has become a servant of the medical bureaucracy. This way of thinking has been growing in Canadians from the beginning of national health care. These are some deeply troubling tidings for all Canadians to ponder.
Trumpet editor in chief Gerald Flurry wrote in his article "Why Your World Is Changing So Suddenly":
Our world has never changed so dramatically so rapidly. Leaders in politics, business, education and media are ignoring the law, violating freedoms, and enforcing radical policies on unwilling people. They are turning coronavirus, the environment, race and other issues into weapons for forcing through their agenda. This is already affecting all of us—but believe it or not, much worse is coming.
Freedoms and rights are being trampled on, and there seems nothing can be done to stop it. What can you do to save the country, and your family, from these terrible times? "Recognize the glaring lesson of our time," Mr. Flurry wrote. "Human beings, including yourself, do not and cannot know the difference between good and evil. We cannot resist the devil by ourselves. Like little children, we desperately need to humble ourselves, repent, submit, and trust and obey our Father!" With God, we can face the storm, but we need to learn the glaring lesson of our time. Please read "Why Your World Is Changing So Suddenly."