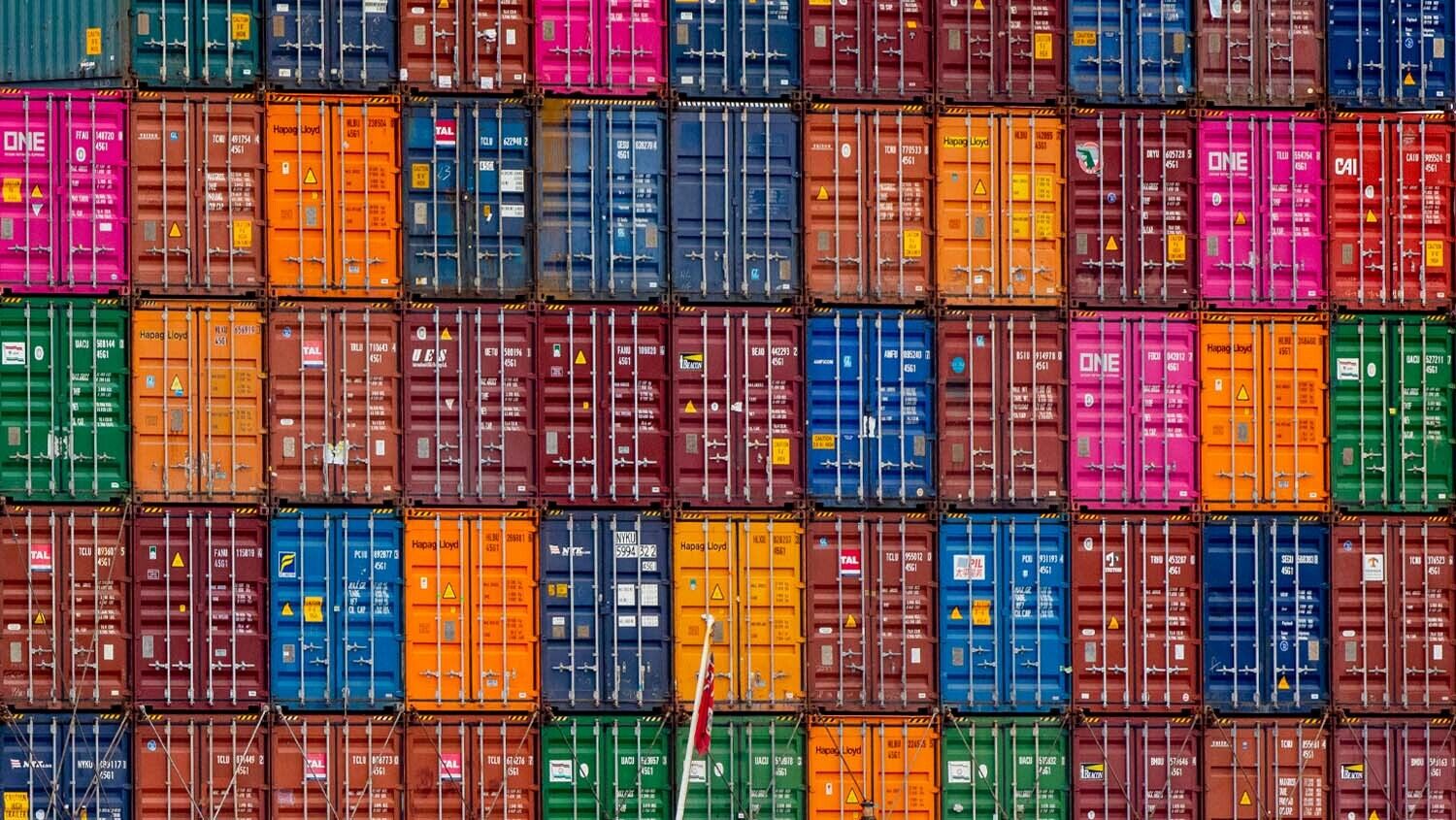 The EU's New Weapon in a Coming Trade War
'In the big power game between the U.S. and China, the EU must work hard to avoid being sandwiched between the two.'
The European Commission announced on December 8 new procedures that would make it easier for the trading bloc to place sanctions on other powers, without requiring every European Union member nation to agree. The purpose of this economic weapon is to give the EU the ability "to impose sanctions more easily on economic rivals, such as China—and even the [United States]," Politico noted in "EU Flexes Geopolitical Muscle With New Trade Weapon." Jonathan Hackenbroich from the European Council on Foreign Relations said that it is a "much more political instrument than anything we've seen from the EU's trade department."
"The Commission was quick to say the planned tool is not directed at any specific country, and would be used as a deterrent," the EU Observer noted. But "[t]he move comes against a backdrop of China pressurizing Lithuania, after Vilnius let Taiwan set up a de facto embassy there. China downgraded its diplomatic relations with the small Baltic state and Beijing has also imposed blocks and pressured companies in third countries not to do business with it."
"The EU will stand firm in defending itself," Commission Vice President Valdis Dombrovskis said, adding that the bloc "will not hesitate to push back when we are under threat. The weaponization of trade for geopolitical purposes is a fact."
Previously, such measures required a unanimous vote, which allowed other powers to appeal to or exploit division between European nations, as Politico noted. The new law requires only a majority vote.
In January 2020, Karl-Theodor zu Guttenberg, a former economics minister and defense minister for Germany, said, "[W]hat happens if Germany, under pressure from the United States, excludes the Chinese company Huawei from building the new 5G data network? China could defend itself against German products with tariffs and the companies would be affected. And if Germany allows Huawei, against the will of the United States, then the United States could defend itself by putting tariffs on German products—a dilemma."
Trade wars are heating up. America's system based on individual freedom is faltering and China's system based on government control is rising. Now Germany and Europe's other powerful nations want to be able to maneuver more effectively to Europe's and their own advantage.
In an eight-page report titled "Challenge and Opportunity: China Inside the WTO and EU-China Relations," the Bertelsmann Stiftung noted: "Europe has been a leading proponent of the principle of 'change through trade' and fostered close economic relations with China, while at the same time trying to keep sensitive policy issues, like human rights, separate. In 2019, however, the EU recalibrated this approach by stipulating that China is not only a partner and competitor, but also a systemic rival, adding a strong geopolitical component to its long-standing relationship with China. …
"In the big power game between the U.S. and China, the EU moreover must work hard to avoid being sandwiched between the two, but rather able to decide for itself how to deal with China."
Americans feel like Europe's increased ability to fight trade war will serve their interests against China, but they should actually be extremely alarmed. Bible prophecies in Isaiah 23, Ezekiel 3 and elsewhere forecast that Germany will suddenly shift sides and fight against the U.S. in the greatest trade war in history.
The United States, the United Kingdom, the Jewish state and the other descendant nations of ancient Israel are surrounded by enemies but fail to realize it. God is warning them through a watchman, a modern Ezekiel: "Son of man, I have made thee a watchman unto the house of Israel: therefore hear the word at my mouth, and give them warning from me" (Ezekiel 3:17). Trumpet editor in chief Gerald Flurry explains this prophecy in Ezekiel—The End-Time Prophet (free upon request).
Right now these prophecies may seem farfetched, but even secular writers have realized Germany's goals in the postwar era. T.H. Tetens wrote in 1953 in Germany Plots With the Kremlin: "Only after Germany has established a great third power bloc, acting in full independence of the East and West, will she step into the third phase, which is foreseen as close political and economic cooperation with the East."
On December 1, the European Commission introduced its Global Gateway Strategy to help create such a power bloc. Now it is increasing its capacity to fight a trade war. During World War ii, a "United States of Europe" seemed unthinkable, but over the past few decades it has been building, piece by piece.
"A sovereign Europe is the key for our foreign policy," Olaf Scholz, Germany's new chancellor, said in November. "As an economically strong and the most populous country in the heart of Europe, it is our mission to enable, foster and advance a sovereign Europe." Ursula von der Leyen, Germany's former defense minister and current president of the European Commission, told Der Spiegel in 2011: "My aim is the United States of Europe, on the model of federal states such as Switzerland, Germany or the United States."
Each European leader, with each of his or her initiatives and goals might have a different vision of this united Europe. But what stands out is that the very nation that pulled Europe into two world wars is now uniting Europe ahead of a third.
The late Herbert W. Armstrong wrote in the January 1980 Good News, "The new giant world power of the United States of Europe—the revived 'Holy Roman Empire' of 554 to 1814 could conceivably now emerge to stun the whole world in wonder …."
As Trumpet editor in chief Gerald Flurry explains in Daniel Unlocks Revelation, Daniel 7 and Revelation 17 reveal the Holy Roman Empire and its several resurrections. They also reveal that this last resurrection will be ruled by 10 kings—indicating that the current union of 27 will be pared down to form a more decisive, more powerful bloc. Recent changes on trade sanctions are a preview of what is to come.
Request your free copy of Ezekiel—The End-Time Prophet.