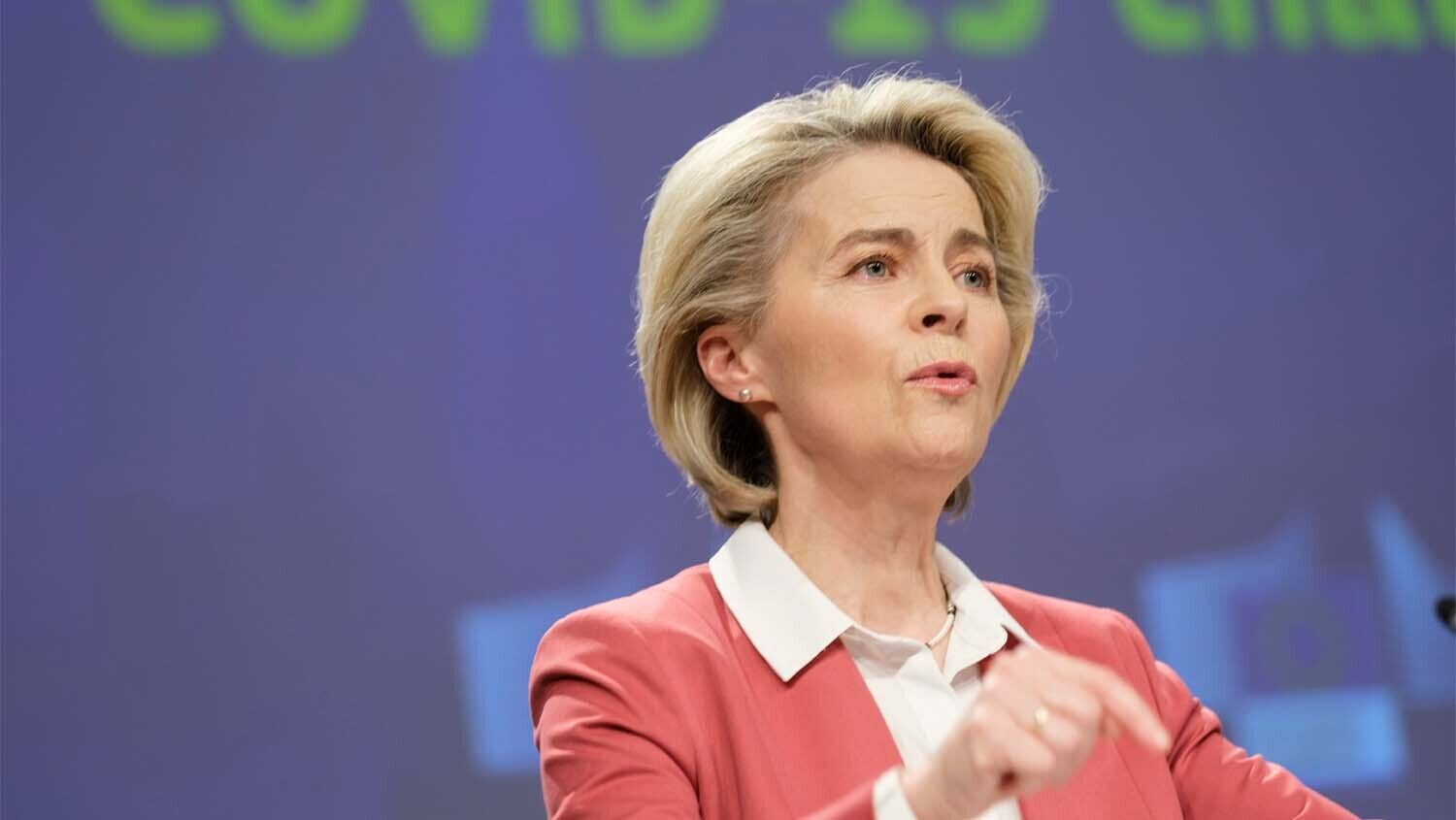 Germany to Fight Virus With Vaccine Mandates, Mass Surveillance, Army Generals
Is the target the virus or the people?
European Commission President Ursula von der Leyen said that it is time for the European Union to "think about mandatory vaccination" against covid-19. On November 30, the designated new German chancellor, Olaf Scholz, called for a general vaccination requirement to be introduced in Germany by the beginning of March at the latest. Current Chancellor Angela Merkel announced her support for the mandate. The incoming German government has also announced a new covid-19 crisis staff, led by a general rather than a civilian. People opposing the vaccines are being monitored by Germany's secret service, and security authorities are warning of further radicalization.
On December 2, the German government and individual states announced lockdowns for the unvaccinated, excluding them from almost all public life. There are various lighter restrictions for the vaccinated and a mask mandate for schools. A decision about the impending vaccine mandate reportedly will come in February. Bavarian State Premier Markus Söder even demanded that the vaccine mandate include children as young as 12. When chairman of the Standing Commission on Vaccination in Germany, Thomas Mertens, said that he would not want his own 7-year-old child vaccinated because of the lack of data, he was criticized by politicians.
How can you escape the claws of the government?
Some people are frightened by the rhetoric and stricter measures. It even appears some media outlets are trying to reassure people it's not that bad. In "Compulsory Vaccination Does Not Mean Forced Vaccination," n-tv.de explained: "When people talk about compulsory vaccination, they quickly imagine two policemen holding an unwilling person and then a doctor in a white coat coming and giving the injection. But that's not exactly what would happen." Those unwilling to comply would just be given a fine or a prison sentence.
Those who oppose the government's measures are placed under surveillance. Spiegel Online noted on November 29: "In two days, the interior ministers of the federal states will meet to discuss the security situation in Germany. Calls are now being made in advance for stronger surveillance of right-wing extremists and covid deniers in particular. Saxony's security authorities, among others, are registering an increasing radicalization of 'lateral thinkers' and other opponents of the coronavirus protection measures."
To help with the logistics of vaccinating millions of people and giving them booster shots every three months, the newly designated government chose Maj. Gen. Carsten Breuer of the German Armed Forces. According to insiders, Breuer's responsibility will be to "vaccinate, vaccinate, vaccinate," Spiegel Online noted.
German-Foreign-Policy.com summarized Breuer's history and future responsibility, writing:
A general with experience from operations in Kosovo and Afghanistan and from the preparation of the Defender Europe major maneuvers will … lead the coronavirus crisis team of the red-green-yellow federal government. Since last year, Maj. Gen. Carsten Breuer, as commander of the Territorial Tasks Command, has organized the Bundeswehr's administrative assistance in the fight against the covid-19 pandemic. … He will operate the new coronavirus crisis team, a civil body, from an office in the federal chancellery. By assigning posts to a general, the new government, in which the Greens have a strong position, is pushing the normalization of the military forward in society.
While trying to protect citizens, leaders are ignoring other, more serious health crises. Bayerischer Rundfunk noted that in Bavaria, child psychiatric agencies are running out of room for patients, as the number of suicidal teenagers increases. "Depression, suicidal thoughts and family quarrels: Children suffer massively from the coronavirus pandemic," Bild wrote. "Schoolchildren send mass alarm calls in social networks, fearful of the return to lockdowns. 'The number of calls for help has risen massively, in some cases by 70 percent,' Kai Lanz, founder and ceo of krisenchat.de warned. 'In October and November alone, we got 150 requests a day.'" Yet you hear almost nothing about this crisis.
Europeans today are enduring a depressing reality as millions fear losing their jobs, child depression increases, and protesters are surveilled by the state. Submitting to the jab won't give you true freedom. The government will just find new ways to force its citizens to submit.
This increasing authoritarian behavior in Europe is something we have been warning about for decades.
Herbert W. Armstrong wrote in his booklet Who or What Is the Prophetic Beast? that Revelation 13 describes an authoritarian regime to rise in Europe that will persecute and kill anyone who opposes it. Many have ignored these prophecies, yet we see them coming to pass in Europe today! What can you do to escape the growing authoritarian regime?
The Bible gives the answer.
"Great peace have they which love thy law: and nothing shall offend them" (Psalm 119:165). This is an absolute promise. God gives peace to those who obey Him. Obedience requires faith, but it is the only way to bring true peace. For more information, please read "The Right Way to Obey God" and order a free copy of Which Day Is the Christian Sabbath? Even in our increasingly dark world, you can have hope.