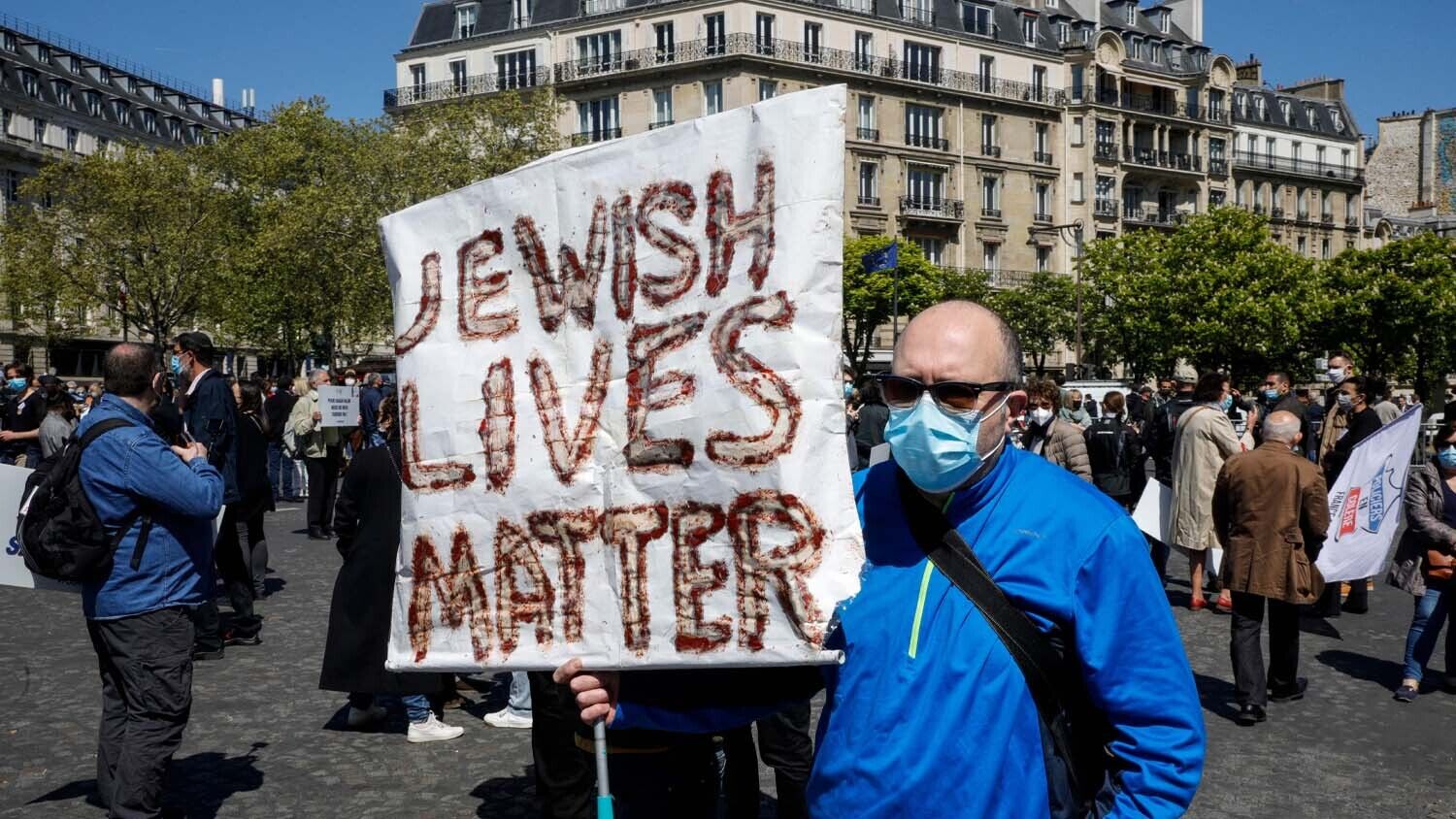 Muslims Murder French Jews, the State Looks the Other Way
Jews in France feel threatened.
Twelve French Jews have been killed in France over the past 15 years by extremist Muslims, according to Francis Kalifat, president of crif, the umbrella organization of French Jewry. In a November 2 interview with the Jerusalem Post, Kalifat noted that anti-Semitism continues to originate from right and left extremists. What's more, he believes that French law enforcement is failing to do its job to end the crimes.
To various degrees, Jews feel persecuted from all sides in France—from the extremes of France's political spectrum, from Islamic fanatics, and even from the French state itself.
From a community of about 449,000, about 50,000 Jews relocated to Israel in the past decade, according to a 2020 survey. "The exodus peaked in 2015 and coincided with economic stagnation and the wave of terror attacks on Jewish institutions, beginning with the 2012 Toulouse school shooting," the Times of Israel noted in March. Philippe Val, former editor in chief of Charlie Hebdo, published a manifesto signed by 250 public figures, including former President Nicolas Sarkozy, that warned of a "creeping ethnic cleansing."
Germany's Welt also sounded the alarm in its article titled "France's New Hatred of Jews." Martina Meister noted: "In France, there is talk of a new anti-Semitism, some even speak of 'ethnic cleansing.' Fifty thousand Jews have felt the consequences: They have left the suburbs because they no longer feel safe. The threat is concrete" (Trumpet translation throughout).
Kalifat was most positive in his conclusion, stating: "Jewish life in France is flourishing. We are building synagogues, Jewish community centers, [and] there are a lot of Jewish cultural events in France. Jewish education is doing well, and France is really the center of Jewish life in Europe." Yet the recent signs of anti-Semitism in Europe shouldn't be taken lightly.
In 2018, 85-year-old Holocaust survivor Mireille Knoll was killed after being stabbed 11 times in her Paris apartment. Yesterday, the 32-year-old murderer was sentenced to life imprisonment with no possibility of parole for 22 years. A second defendant, acquitted of murder by the Paris court, was sentenced to 15 years in prison for theft with anti-Semitic motives.
But in many cases, the French courts themselves are accused of standing in the way of justice. In June, protesters in Tel Aviv, Israel, gathered outside the French Embassy and demanded justice for 2017 murder victim Sarah Halimi.
Halimi was murdered by Kobili Traore, who shouted "Allahu akbar" ("God is great") and later claimed to have "killed the shaitan," or the devil. Traore emigrated from Mali to France and prayed several times in the local mosque. Despite the fact that he confessed to the crime, he was declared not guilty in April because he had allegedly suffered psychotic episodes while under the influence of drugs. "[Traore] may have been under psychotic episodes and consumed too much cannabis. In any case, his guiltlessness carries the fatal message that Jews can be killed with impunity in 21st-century France," Meister noted.
Shamefully, the French media treated the case "as a news item from the miscellaneous" until national newspapers report about it weeks later, Meister noted. "It took investigating judges months to acknowledge the anti-Semitic nature of the act. Since this summer, a parliamentary committee has been investigating the failure of the police and judiciary."
But this is not the only case that has raised eyebrows. In 2003, Adel Amastaibou murdered his former classmate Sébastien Selam but was declared unfit to stand trial due to diagnosed schizophrenia. That's despite the fact that Amastaibou boasted, "I killed a Jew; I'm going to paradise." The murder had a clear religious motivation and failing to penalize it only encourages more religious fanatics.
"Who would deny that anti-Semitism is rooted in the collective unconscious?" asked Nissim Malka, rabbi of the Great Synagogue of Lyon. "Not only radical Islamists, not only notorious anti-Semites pose a danger to Jews in France, but anti-Semitism permeates the unconscious of every individual."
Anti-Semitism is a problem that surpasses national borders and ethnicities. And it has to do with a biblical reality that many ignore. Ephesians 2:2 explains that the devil is "the prince of the power of the air, the spirit that now worketh in the children of disobedience." Only a few people are called out of this world today and are equipped with the power of God's Spirit to overcome Satan (Romans 8). Most of mankind, the Bible reveals, has Satan working on their minds to one degree or another without much resistance. This has consequences that lead to destruction—especially if one allows his mind to be weakened by drugs. Satan's influence has geopolitical consequences that the Trumpet has warned about for decades.
Psalm 83, for example, speaks of an alliance of Arab countries and a German-led Europe against modern-day Israel (primarily the United States, Great Britain and the Jewish nation; read The United States and Britain in Prophecy for proof). Of all the modern descendants of Israel, Judah is the descendant Satan has put forth the greatest effort to destroy—the one tribe that retained its identity. This hatred will soon escalate on a worldwide scale.
Just this week, Europe commemorated the "Night of Broken Glass," when the Nazi regime led a pogrom on Jewish businesses in 1938. This awful event occurred more than 70 years ago—but anti-Semitism is developing into an even greater problem today.
The Bible reveals that we can expect unparalleled, global persecution of Jews, including a treacherous attack on the State of Israel (Daniel 11:41-45). Today European governments claim to be doing all they can to fight anti-Semitism and protect Israel's right to a national territory, but the signs are all around us that these claims are false.
As Trumpet editor in chief Gerald Flurry explained in his article "The Last Crusade," Jews today are involved in a deadly peace process that has forced them to give up strategically important regions. And Israel still doesn't have peace. "Much of the world maintains that the Jews must give up East Jerusalem to the Palestinians," Mr. Flurry wrote. "The United Nations, Europe, the Palestinians and even some Israeli Jews say they must surrender half of their capital city! Historically, the European Union has openly condemned the Jews for their activity in the city's eastern part." Yet giving up East Jerusalem would open the door for terrorism and an Islamic takeover of all of Jerusalem.
Individual court rulings in Europe and the dealings of the global powers on the international stage expose that anti-Semitism is everywhere! Soon we will see how this collective hatred shared by Europeans and Arabs will lead to the near-complete destruction of all Jewish life. This will necessitate intervention from Jesus Christ Himself. But there is hope in the midst of it all. You can understand why God allows this evil to unfold and what His master plan truly entails. Request a free copy of Mr. Flurry's book The Eternal Has Chosen Jerusalem for a most inspiring picture of what is to come.