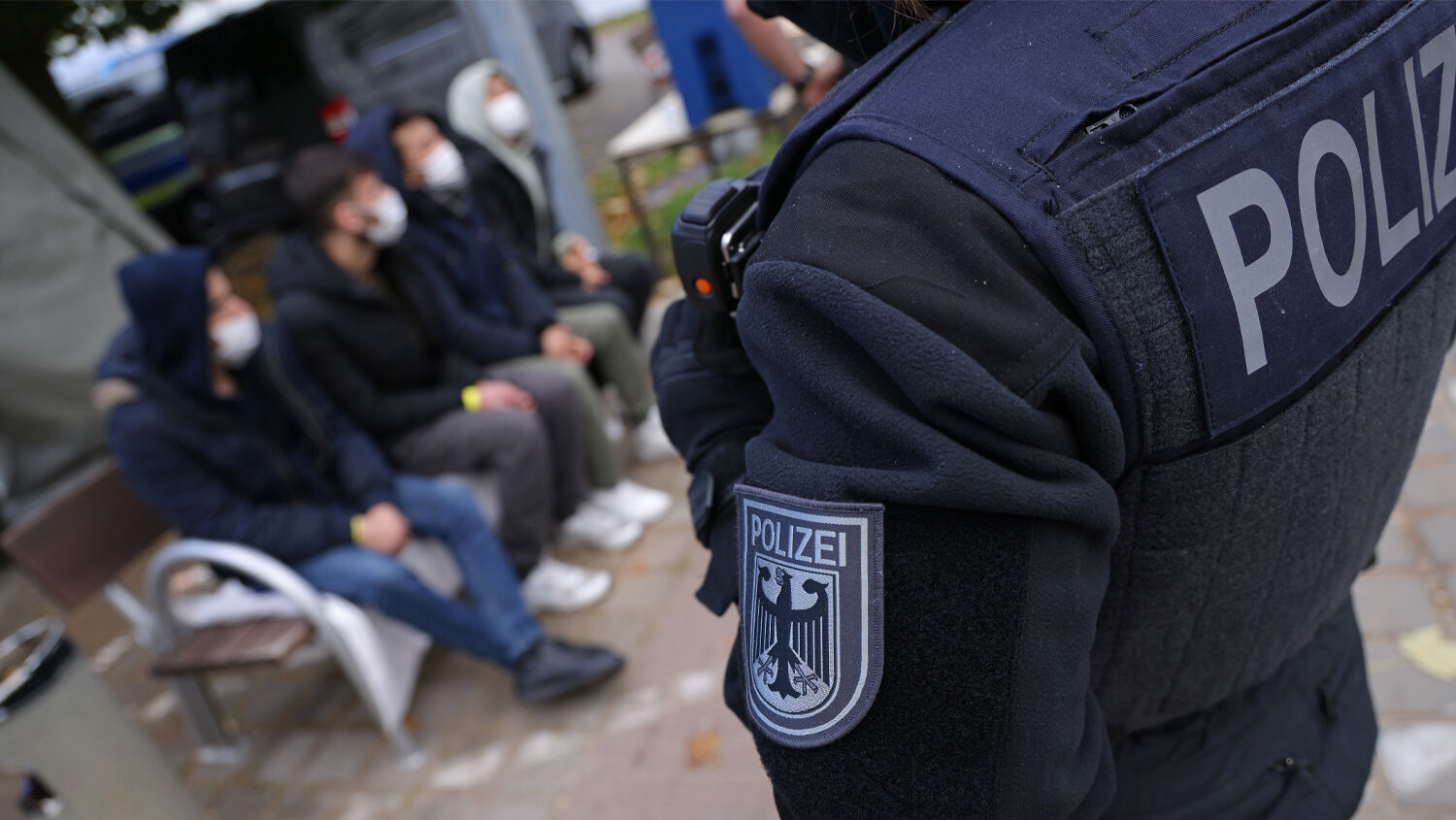 The Far Right's Border Guards in Germany
Germans shift to the right as their governments shift to the left.
Around 50 right-wing extremists, who formed the Third Way party, were arrested on October 24 in Guben, Germany. Equipped with pepper spray, a bayonet, a machete and batons, the extremists were prepared to take action against migrants at the border. It's becoming increasingly evident that some Germans are fed up with the government's inaction and are ready to take matters into their own hands.
Yet not all Germans share the same sentiment as the Third Way. A countermovement against the right-wing extremists quickly started in Guben. Organizers held a 24-hour vigil against racism and in favor of asylum for migrants on October 24. "We don't want to leave the region to the neo-Nazis," said organizers. "We want to set a sign that asylum is and remains a human right." Guben Mayor Fred Mahro also denounced the extremists, saying he rejects any effort to usurp the state's authority.
But the zeal and urgency of the far right makes the opposition seem rather weak.
Protection of Germany's borders became a topic of discussion after Belarussian President Alexander Lukashenko declared that he would no longer stop migrants headed to the European Union. As a result, the number of irregular border crossings at the EU's external borders with Belarus, as well as at the German-Polish border, has been increasing for months, Spiegel Online reported. For many, the government's actions are not enough, and some are ready to defend their homeland themselves.
Europe has imported many terrorists and criminals in recent years. And the vast majority of people opposed to migration are not far-right thugs. But some European citizens turned to criminal activity during the recent refugee crisis and joined far-right parties. In 2016 alone, the Interior Ministry recorded 3,533 attacks against refugees in Germany. Last year, Tobias R. killed nine people in Hanau, Germany, with the motivation to cleanse Germany from foreign influences.
On October 20, two retired German soldiers were detained by German authorities for allegedly seeking to form a mercenary group to fight on the behalf of Saudi Arabia in Yemen. Arend-Adolf G. and Achim A. allegedly plotted to recruit 100 to 150 former soldiers and police members.
But this isn't isolated to Germany. In April, French retired generals urged French President Emmanuel Macron to act against Islam and threatened a military coup if no action followed.
Such underground movements are extremely dangerous, especially if they find a leader to organize them. Leading up to World War ii, extremists found such a leader in Adolf Hitler. What we see today not only parallels history, it has also been foretold in Bible prophecy. Trumpet editor in chief Gerald Flurry writes in Nahum—An End-Time Prophecy for Germany: "Soon, Germany will be ruled by a man more cunning and deceitful than Adolf Hitler. 'There is one come out of thee, that imagineth evil against the Lord, a wicked counseller' [Nahum 1:11]. This wicked counselor literally means 'a counselor of Belial.' Paul contrasts Belial with Christ (2 Corinthians 6:15). This being personifies all evil and is obviously motivated by Satan."
The Bible reveals that this leader will unite Germany and all of Europe and channel its diverse ideologies toward a single purpose. Numerous Bible prophecies (e.g. Revelation 17) indicate that this strongman will rule in the tradition of the Holy Roman Empire. To many, such a forecast seems unthinkable, but every day we see events that lead us to the fulfillment of this prophecy.
German citizens are worried about far-right movements. But this coming leader will persuade all of Europe to follow his lead. Trends in Germany point to the fact this coming leader will have the necessary manpower to carry out his ambitions. The right's yearning for such a leader is growing stronger and stronger. Germany has a history with extremes, and it is about to escalate once more. For a detailed prophetic overview, please read Nahum—An End-Time Prophecy for Germany.