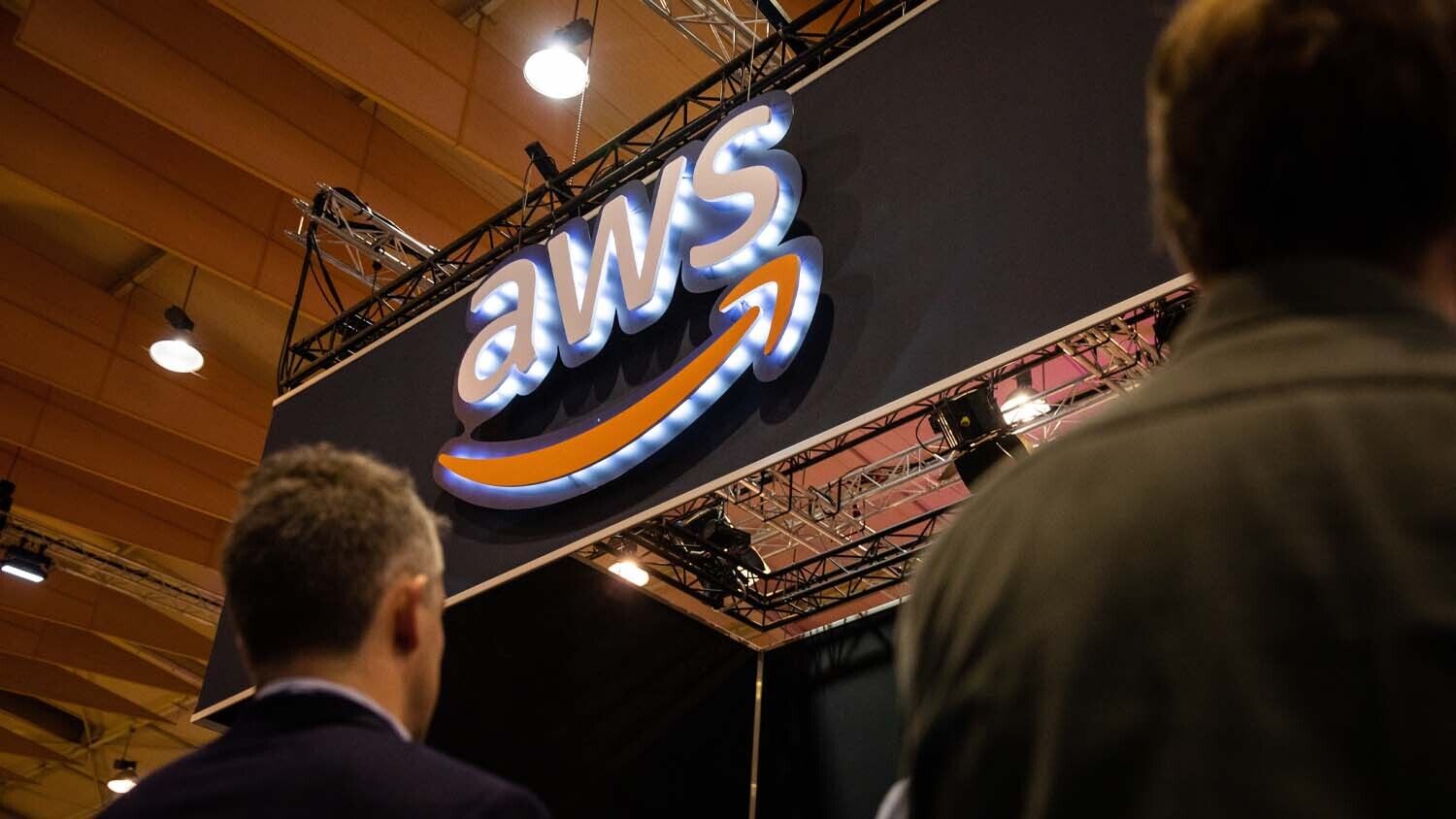 Will Amazon Web Services Police the Internet?
Big Tech increases censorship as the radical left increases tyranny.
Reuters published an exclusive report on September 5 claiming Amazon plans to move forward with a more proactive approach to censoring content on its Web Services platform, which hosts around 40 percent of the Internet, according to research firm Gartner.
Major companies using Amazon Web Services include Adobe, Airbnb, aol, aeg, bmw, Capital One, Channel 4, Comcast, Disney, Dow Jones, espn, European Space Agency, Expedia, Financial Times, General Electric, Guardian News & Media, Harvard Medical School, Johnson & Johnson, Lyft, McDonalds, nasa, nasdaq omx, National Trust, Netflix, Nordstrom, Pfizer, Philips, Pinterest, Quantas, Reddit, Samsung, Sony, SoundCloud, Spotify, Square Enix, Time Inc., Twitch, Ubisoft, United States Department of State, United Kingdom Ministry of Justice, Yelp and Zillow.
If Amazon starts "proactively" censoring content, it could affect the world. When aws shut down the Twitter alternative Parler, it didn't just stop new customers from downloading its apps. It destroyed the website, and it took Parler four months to get it back up again.
The September 5 report stated:
Over the coming months, Amazon will expand the Trust and Safety team at the Amazon Web Services (aws) division and hire a small group of people to develop expertise and work with outside researchers to monitor for future threats, one of the sources familiar with the matter said.
Reuters reported that Amazon posted a job opening for a global head of the Trust and Safety team. The responsibilities listed include "identify policy gaps and propose scalable solutions," "develop frameworks to assess risk and guide decision-making," and "develop efficient issue escalation mechanisms."
This team would look into complaints and possible violations of Amazon's Acceptable Use policy reported to the company and ensure enforcement of its policies—even to the point of taking down websites.
This is a major development and escalation in how Big Tech is censoring the Internet. While Facebook and Twitter can blot out an individual voice, like U.S. President Donald Trump, or specific posts, Amazon Web Services has the power to remove entire websites.
There is a clear trend emerging in the United States: As the radical-left administration of Joebama becomes more tyrannical, Big Tech increases censorship of the Internet.
Barack Obama's dream of transforming America cannot be successful without the support of Big Tech giants. In order to overcome resistance to policies designed to amass power, the radical left needs these companies to remove dissent and contrary facts. Joy Pullmann at the Federalist wrote:
Don't forget the context: The Biden administration revealed a few weeks ago that they, mafia-like, pressure Big Tech entities like Facebook and Twitter to remove information that contradicts their political goals. …

Don't forget, either, that leftist pressure on Big Tech companies is a big reason they are economically and socially persecuting the left's enemies. As Glenn Greenwald notes, "The extraordinary destruction of Parler in January by three Silicon Valley monopolies—Apple, Google and Amazon—occurred after leading Democrats, including Rep. Alexandria Ocasio-Cortez (D-NY)—publicly demanded the platform's removal from the Internet. And Democratic-led congressional committees continue to summon Silicon Valley executives to demand they impose greater degrees of political censorship against their political adversaries or else face legislative and regulatory reprisals."
Who are these "outside researchers" Amazon will work with to determine dangerous content? Jen Psaki and the White House, who already work with Facebook to remove "misinformation" posts on covid.
Joe Biden has become increasingly bold in disregarding the Constitution and issuing authoritarian orders like the Eviction Moratorium, the vaccine mandate, mask mandates on schools, and sweeping executive orders. There is a clear correlation in how bold and forward the radical-left agenda is and the need for censorship to keep the agenda alive.
These disturbing developments of oppression in America were prophesied in the Bible. Trumpet editor in chief Gerald Flurry has explained that 2 Kings 14:26-27 show that America would enter a time where it would have "no helper" and would face bitter affliction. He wrote in "America Has No Helper," "This is happening right now in America. Nobody with any power is helping Israel.
These Big Tech companies have a lot of power, but they are not using it to help America; they are using it to oppress America. Big Tech actively aids this evil movement that is aiming to "blot out the name of Israel." Mr. Flurry wrote in the July 2021 Trumpet magazine that Bible prophecy shows "there are people working to blot out the name of Israel—and many of them are within America! This alone helps us to understand the seriousness of America's affliction today."
Amazon Web Services censorship is part of this movement to blot out America, which is a part of end-time prophetic Israel. (To prove this for yourself please, read our free book The United States and Britain in Prophecy, by Herbert W. Armstrong.) This is a bitter time for America. But the Bible also prophesies a sudden, temporary shift of direction in the near future. Prophecy shows that Donald Trump will return to the presidency. Mr. Flurry explained in "What Will Happen After Trump Regains Power" that 2 Kings 14 and Amos 7 both indicate Trump will be back. "The bigger issue is what will happen after Trump regains power," wrote Mr. Flurry. "He will put a stop to the immediate destruction. But this nation is very far from God! And Jeroboam and everyone else need a powerful warning and a call to repentance."
This sudden change will temporarily stop the radical left's attempt to create tyranny in America. However, this will not end the censorship. Amos 7 indicates that the most sweeping censorship might come after Trump returns to power. Verse 10 says that "the land is not able to bear" the words of God's warning to America and the end-time Jeroboam ii. Amos 8:11 says there will be a famine of the word, or God's warning message. The stage is being set for this dramatic prophecy to be fulfilled!
Please read Mr. Flurry's booklet Great Again and his article "What Will Happen After Trump Regains Power" to learn the outcome of these end-time prophecies.