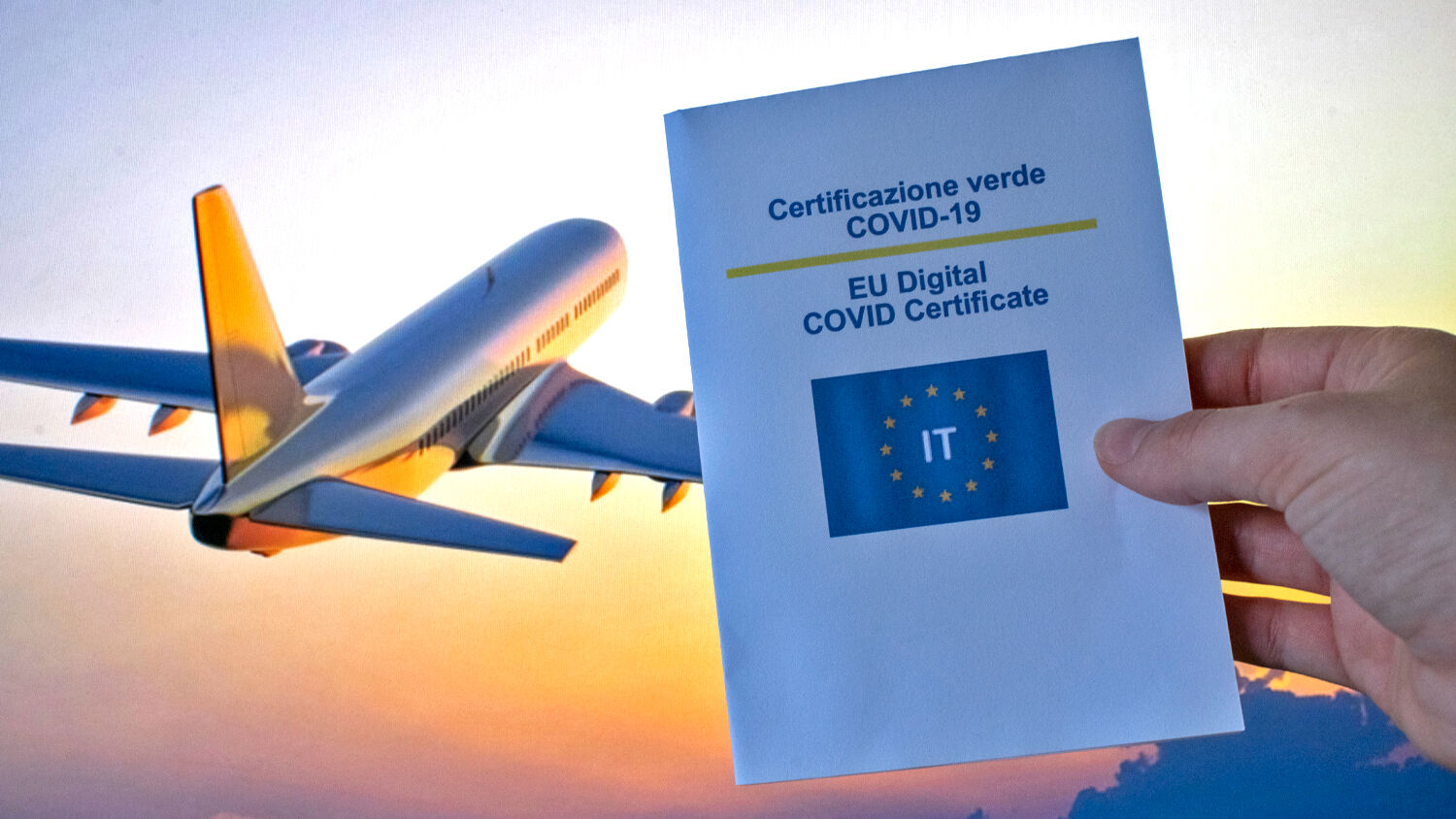 Italy Follows France in Establishing Vaccine Passports
Europeans are getting accustomed to authoritarian rule.
The Italian government introduced a "Green Pass" on August 6. The covid-19 vaccination certificate allows participation in many aspects of public life. Within three days the app was downloaded 20 million times. When vaccine passes were introduced last week, various venues, gyms and restaurants started requiring proof of vaccination for entry. But the government is now taking it a step further: Starting September 1, Italy plans to extend its vaccine passport system, making it mandatory for long-distance public transport and working at schools.
Tens of thousands have protested the pass. Frankfurter Allgemeine Zeitung (faz) quoted Giorgia Meloni, party leader of the "Brothers of Italy," describing the trend as "ghastly" and the "last step toward the realization of a George Orwellian society." This, she said, is "unconstitutional madness. For us, individual freedom is sacred and unassailable."
The vaccination efforts have even gotten approval from the Vatican. Pope Francis was immunized in January and requested his "Green Pass" as soon as they were introduced. "The head of the Catholic Church is thus explicitly and publicly supporting the Italian government's vaccination campaign," Germany's Welt noted on August 10.
Only those who are vaccinated, recovered or tested can make use of the green passport. Institutions that don't enforce the laws may be fined. In France, police are patrolling the streets to ensure people are following the rules in outdoor cafés.
Europeans are getting accustomed to authoritarian rule, police control and tactics of intimidation. Trumpet editor in chief Gerald Flurry warned in the July 2020 issue: "European leaders are increasingly behaving like dictators and assuming dictatorial power. The people of Europe are being conditioned to accept more tyrannical leadership. "
Revelation 17 prophesies of 10 kings, or authoritarian leaders, who will rise to power just before the return of Jesus Christ. "And the ten horns which thou sawest are ten kings, which have received no kingdom as yet; but receive power as kings one hour with the beast. These have one mind, and shall give their power and strength unto the beast. These shall make war with the Lamb, and the Lamb shall overcome them: for he is Lord of lords, and King of kings: and they that are with him are called, and chosen, and faithful" (verses 12-14). As our free book The Holy Roman Empire in Prophecy vividly proves, this is a prophecy that will take place in modern-day Europe. The trend toward authoritarianism in Europe is prophesied.
What the Bible describes is increasingly becoming reality. Currently, millions of people are not worried about being excluded from society because they have the vaccine. But this trend is concerning because it lays the foundation for more authoritarian measures. In April, theTrumpet.com assistant managing editor Richard Palmer noted that once a government builds a system through which it can control its people, "it could use the same infrastructure to track, check and exclude people for any reason."
Perhaps soon the government will decide to track criminal offenders, then government critics. Where will it stop? I encourage you to read "Where Are Vaccine Passports Leading?" by Richard Palmer to find out what the Bible says about the times we are entering.