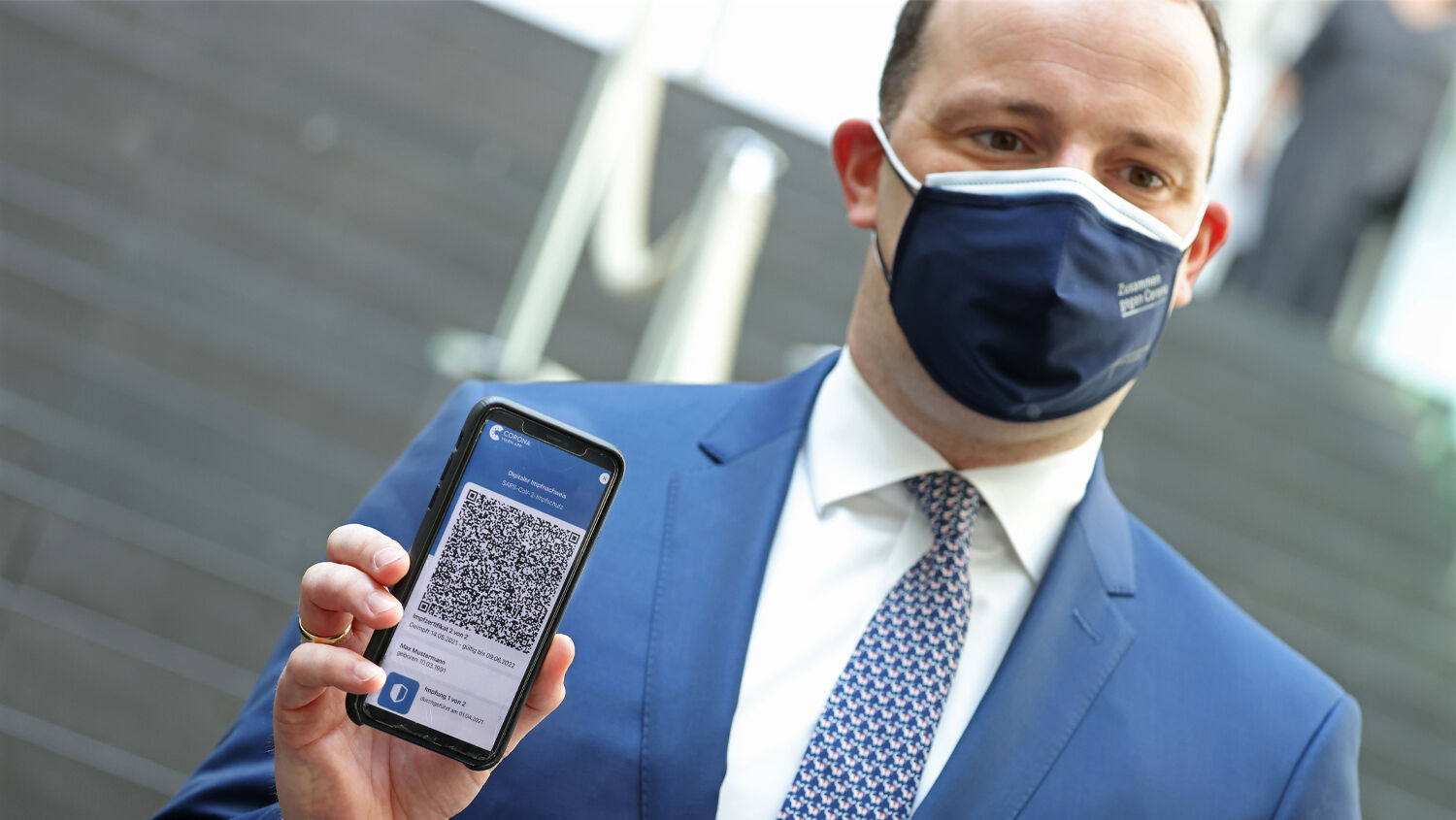 Pressure on the Unvaccinated Rises in Germany
Led by Jens Spahn, Germany's Ministry of Health published a proposal on August 2 to force more people to get the coronavirus vaccine. According to the proposal, the Health Ministry is considering new lockdown measures, extending the mask mandate, and excluding the unvaccinated from major events, even if they receive a negative test. Spiegel Online wrote: "According to government plans, distance regulations and the mask requirement are to remain in place until next year. Otherwise, there is a risk of overloading the health system. Unvaccinated face exclusion from events."
The proposal says the unvaccinated should no longer have the right to free covid tests, since they are offered a vaccine. Those who can't take the vaccine due to pregnancy or other health reasons will be exempt from the added measures.
"In order to keep the fourth wave of the coronavirus pandemic in Germany as small as possible, the Federal Ministry of Health is calling for a series of measures for the fall and winter, including the exclusion of unvaccinated people from events and from the catering trade," n-tv.de reported after seeing the Health Ministry's proposal.
Free Democrat Vice Chairman Wolfgang Kubicki said it was a "most brazen and devastating breach of promise by this federal government." When the vaccines were first introduced, politicians claimed it would only be offered to those who wanted it and those who didn't would never be refused basic rights.
At Germany's border, travelers are already treated like criminals if they are unvaccinated and traveling without proof of a covid-19 test. Depending on the federal state, fines between $120 and $3,550 can be issued for those violating the rules. Serious repeat offenders can be fined up to $29,400.
Society is divided between those who support the government's measures and those who don't. Those in favor of the vaccine are told to blame the unvaccinated for the government's strict response. Common citizens are made to feel like outcasts in a regime they cannot escape. The clear message is, submit or suffer the consequences.
Yet taking the vaccine brings its own risks. The covid-19 vaccine has only been approved for emergency use. While the long-term effects are unknown, many people have died as a result of taking the vaccine. But if you address these concerns you will be shunned.
Bavarian deputy head of government Hubert Aiwanger is one of the few politicians who refuses to get vaccinated. He justifies his stance by speaking about the vaccine's side effects.
Pressure is mounting and the government threatens to collapse because of it. This unprecedented pressure and the suppression of truth is a dangerous sign of the world that we live in.
The Prophet Isaiah warned that in the end time "judgment is turned away backward, and justice standeth afar off: for truth is fallen in the street, and equity cannot enter" (Isaiah 59:14). We are living in a world where science and governments cannot be trusted. It is, therefore, urgently necessary to seek out God's truth in His Word.
"Vaccines have been hailed as the miracle that will help covid-weary society return to normal. But one ingredient has been missing from the vaccine rollout: honesty," Trumpet executive editor Stephen Flurry wrote in "Gotten Your Jab Yet?" I encourage you to read his article to learn about the devastating attack on health and truth and to learn what you personally can do about it.