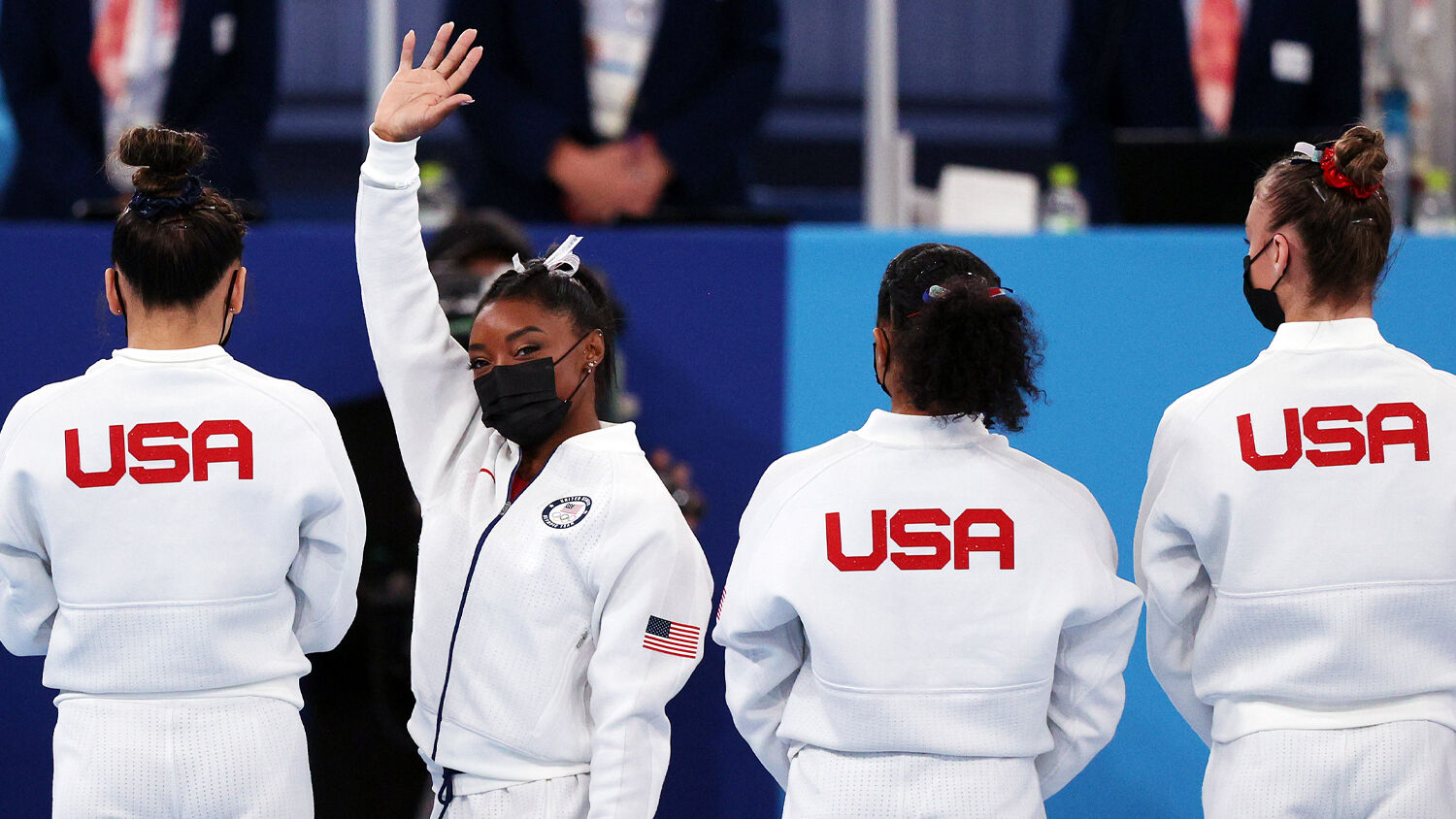 The 2020 Woke Games: The Olympics of the Self
The athlete ambassadors are a reflection of our own society.
The 2020 Olympics in Tokyo have been odd, to say the least. Between the spectator-less stadiums in the $15.4 billion sprawling facilities and the constant covid-19 bans and quarantines, these have not been typical Olympic games.
However, besides the effects of coronavirus restrictions, there is another striking difference between these games and the others before it: selfishness. These Olympics are highlighting how many athletes put more of a focus on the individual over the team. And this thinking is a reflection of the society they come from.
This reinforces what the Bible said our society would be like in these last days.
'Me' Before 'Team'
The Olympic Games are special because, although they celebrate the individual efforts the athletes put in to become the best, those athletes are using their talents to represent their country. It promotes the nation and stokes national pride. Winning at the Olympics is highly regarded because when, for example, Team U.S.A. wins, all of America wins.
But this year is different. The Tokyo Games have the lowest viewership in 30 years, with general viewership down by 40 percent through the first half of the games. nbc's prime-time viewership is down over 50 percent. Why is interest in America so low for the Olympics?
The Washington Post wrote:
Indeed, the Games so far suggest that nbc overestimated America's appetite for the Games and their pomp. Viewership is down significantly; public polling shows Americans are not enthusiastic about these Olympics; and the plight of Olympians and their mental health struggles have become the dominant story lines after Simone Biles withdrew from the gymnastics competition.
These games have not showcased the best Team U.S.A. has to offer, but rather the individual struggles and hardships of each athlete. It seems a lot of athletes, not all of them, are more concerned about their well-being, their self-expressions and their political opinions, than about representing America to the world.
Before the Olympics even began, several Team U.S.A. athletes went "woke." Hammer thrower Gwen Berry turned away from the American flag while the anthem was being played at a podium ceremony. bmx rider Chelsea Wolfe, a transsexual athlete, wrote on Facebook that he wanted to win a medal so he could "burn a U.S. flag on the podium." The women's soccer team, led by Megan Rapinoe, took a knee with several other teams at the start of the Games to protest racism. Rapinoe has kneeled during the U.S. anthem before in protest. Raven Saunders won a silver medal in shot put and raised her arms over her head to make an "X," which she said was "for oppressed people." Minutes later, U.S.A. fencer Race Imboden accepted a medal with a circled "X" on his hand. Imboden knelt during the U.S. anthem in 2019. And according to the New York Times, more athletes are planning protests at the games.
On top of the "woke" protests, Simone Biles, one of the most decorated gymnasts in Olympic history, withdrew from the Gymnastic Team event and multiple other events due to mental health struggles. Biles said she had the "twisties," which, according to cbs, means "a frightening state of disassociation that prevents athletes from successfully completing a skill, which can lead to serious injury." Biles has the right to pull out of any event if she feels she can't do it and allow someone else an opportunity to compete. But the media praised Biles as courageous for putting herself first. Some claimed it was a protest against sexual abuse. This sparked a tidal wave of support and focus on the mental health of the athletes.
Instead of an epic story of sacrifice, taking risks and pushing yourself for the team and for the country, the narrative has been that withdrawing and being safe are courageous.
Those who stepped up in Biles's place won Olympic gold. Biles did decide to compete in the balance beam final, but upon finishing third, Biles said: "I did it for me."
Overall, this has been an embarrassing showcase for Team U.S.A. that is signaling to the world that America is divided, selfish and withdrawing. Our athletes are a microcosm of society as a whole.
America in the Last Days
Our Olympic athletes are ambassadors to the world. How they conduct themselves matters. What they say and do represents all Americans, for better or for worse.
Besides the shame and controversy resulting from the 2020 Games, Olympic athletes have been failing in this area for decades. The personal decorum that should accompany the patriotic decorum and responsibility of representing your country have gone out the window. Aron Ravin at National Review wrote in "The Athletic World Needs a Cultural Correction":
A problem, however, can arise when our love for watching our guys win morphs into a love for individual athletes whose role-model credentials are dubious at best. Communities elevate their homegrown stars, and parents help their kids make posters celebrating the greats as heroes. Plenty of them have earned this high regard. But the sad reality is that too many others among our darling icons are so desperately lacking in virtue, while the institutional bodies responsible for such international competitions are also sending the wrong message.
Americans tend to worship their sports and athletes, but these athletes are not good examples, or good ambassadors. Ravin continued:
For one, when they're not dominating the competition, our glorious Olympians are prone to indulge in the libertine. In Rio, the U.S. men's basketball team just so happened to "accidentally" stumble into a brothel, while members of our swim team found other creative ways to commit crimes and disgrace us abroad. The most severe punishment received was Ryan Lochte's: a measly 10-month suspension. Even then, sponsors flocked back to him within a year.

The famed Olympic Village is notorious for its rampant sexual debauchery, with an ever expanding number of contraceptives offered for free. … Our liberal media often find a way to laugh about it, but it is all rather disappointing.
This is embarrassing for a country spending millions of dollars on programs and facilities so these athletes can compete. How these athletes have been acting, and some of the shameful activities they have been caught committing, sadly reflects some major sins and issues inside America. Such evil behavior was prophesied in the Bible to permeate society in "the last days."
Notice what is recorded in 2 Timothy 3: "This know also, that in the last days perilous times shall come. For men shall be lovers of their own selves, covetous, boasters, proud, blasphemers, disobedient to parents, unthankful, unholy, Without natural affection, trucebreakers, false accusers, incontinent [without self-control], fierce, despisers of those that are good, Traitors, heady [rash], highminded, lovers of pleasures more than lovers of God" (verses 1-4).
This is a perfect description of the antics we are witnessing at the Olympics and what we see saturating American society! Trumpet executive editor Stephen Flurry explained in a November 1996 article that Jesus Christ prophesied our modern society would be exactly the same as Sodom and Gomorrah. He wrote that the people of Sodom "were living in great prosperous ease while consumed with pride and haughtiness. They were consumed with self! Sound familiar?"
Mr. Flurry continued:
[W]e have sought after every imaginable self-gratification. Individualism is the banner lifted proudly …. Look out for number one. There is little or no respect for authority in government, religion, school, family or sport. This rebellious atmosphere has created a violent, sex-crazed society. There are no boundaries. No restraints. No censorship. Anything goes. Complete "freedom." And nowhere is that freedom of expression more prevalent than in the entertainment industry. It's thriving because people cannot get enough!
The antics of the "woke" Olympics might seem far away, but these same problems are in our cities and families. And we are living through the consequences of these sins. Our nation is crumbling; American power is eroding around the world. The Tokyo Olympic Games are a theatrical exclamation point to the decline of American society!
But despite all of this bad news, there is hope for the future. You don't have to succumb to the spirit of this age and go along with this downward trend. You can do something about it! You can know what the Bible says will happen in your future. To make the first step, read our book The United States and Britain in Prophecy, by Herbert W. Armstrong.