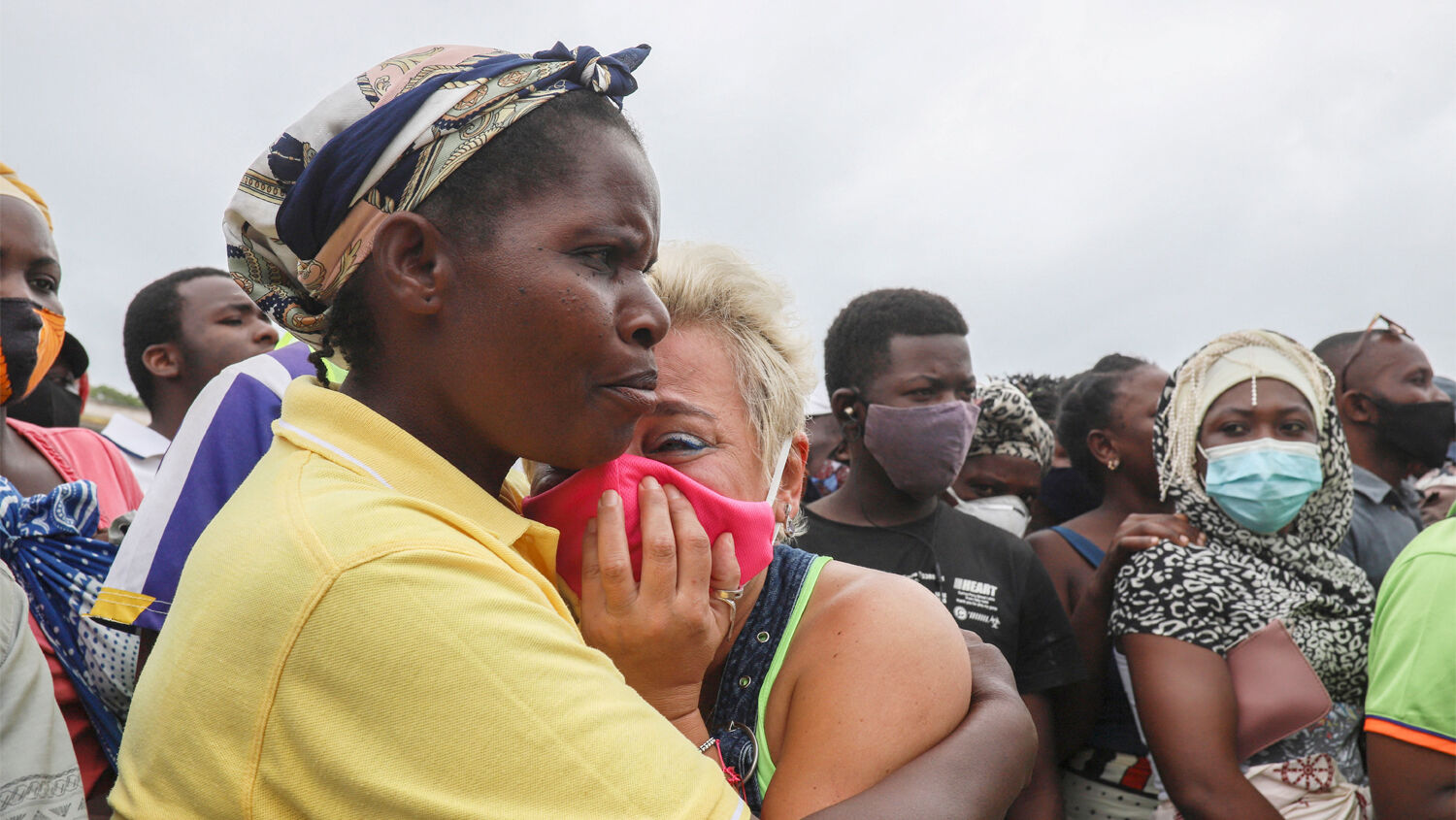 EU to Establish Military Presence in Mozambique
With the unstated but vital goal of defending a vast trove of natural gas
The European Union announced a new military mission to Mozambique on July 12. The menace of radical Islamic terrorism has afflicted the country for several years, but worsened in 2021, prompting Mozambique's government to call for an EU presence in the country. Mozambique joins the list of African countries that have welcomed European troops.
Since 2017, Mozambique has been plagued by violence from the Islamic State and its affiliates. Their main target has been Cabo Delgado province, which is rich in natural gas. An estimated 3,000 people have died since 2017, and an estimated 700,000 to 800,000 residents have been displaced within the country. This year, the terrorist attacks have become even deadlier and more audacious.
Mozambican Prime Minister Carlos Agostinho do Rosário had called for the EU to intervene in the ongoing struggle against the Islamic State. On July 12, the European Council officially answered his request, authorizing a training and support mission to the war-torn country.
A small Portuguese military presence was already in Mozambique, Portugal's former colony. Portugal has just finished its six-month EU rotating presidency, putting it in a position to advance its interests in Africa under the auspices of another EU support mission. Details are yet to be finalized, but the EU plans to deploy between 200 and 300 troops to Mozambique, and the initial mandate for the mission will last two years. Italy, France and Spain are also poised to contribute troops.
The mission will focus on "capacity building of the units of the Mozambican armed forces that will be part of a future Quick Reaction Force," according to the EU press release. "In particular, the mission will provide military training including operational preparation, specialized training on counterterrorism, and training and education on the protection of civilians and compliance with international humanitarian law and human rights law."
The deployment comes as uncertainty reigns in Europe's policy on Africa. France recently began withdrawing from Mali, a former colony and strategic nation in the Sahel region, which is also suffering increasingly bloody terrorist attacks. French President Emmanuel Macron promised t0 create a new mission to stabilize the country, working more closely with other nations. So far, this has yet to materialize.
Yet as this upcoming deployment to Mozambique demonstrates, Europe is not losing interest in Africa.
Africa remains important strategically. Mozambique holds proven gas reserves of 100 trillion cubic feet—more than any other country except Nigeria and Algeria. Europe is well aware of this vastly untapped potential and will likely become more involved in preventing it from falling into the hands of radical Islamists.
Cabo Delgado province is home to major reserves of natural gas, but Islamic State attacks have made extracting that gas highly risky. The port town of Mocimboa da Praia has been attacked twice since March 2020; it is near a Liquefied Natural Gas (lng) extraction project run by French energy company Total. Italian energy company Eni is also deeply involved in Mozambique and is planning a large offshore lng processing facility.
When Islamic terrorists targeted a major gas extraction plant in Algeria in 2013, Trumpet editor in chief Gerald Flurry drew attention to the greater significance of Europe's quest for natural resources and the opposition it faces from radical Islam. As we have explained in detail, much of the Islamic State's activity is sponsored or otherwise supported by Iran.
In his article "Watch Algeria!" Mr. Flurry wrote, "Iran isn't the only one interested in Africa. Germany is making strong inroads as well. Both of these powers are racing to get as much control of North Africa as they can. They will inevitably clash with each other."
He continued:
The reason this is so significant is that these two powers are prophesied to clash in the end time. Daniel 11:40 speaks of a war between "the king of the south," which we can prove to be Iran and radical Islam, and "the king of the north," which we know to be Germany leading a group of nations. (Request our free booklets The King of the South and Germany and the Holy Roman Empire for the proof of the modern identities of these powers.)

A great prophecy of your Bible is about to be fulfilled! You need to watch what is happening in the Middle East and Africa!
Much of what is going on in Africa today—from Mozambique to Mali—is ultimately a battle for control of vital resources between two opposing power blocs: European nations, strongly influenced by Germany, and radical Islamic proxies supported by Iran. The most important reason to watch Europe's clash with radical Islam in Africa is because this is exactly what was warned about in great detail, thousands of years ago, in the pages of the Bible.
This will ultimately affect much more than Mozambique or Europe's gas imports. When Daniel 11:40 is fulfilled—when a German-led Europe briefly unites and uses its combined military strength to go on the offensive "like a whirlwind" against Iran—every human on Earth will be affected.
Request your free copy of The King of the South to see what the outcome of Europe's confrontation with radical Islam will be and why you need to closely watch events in Africa today.