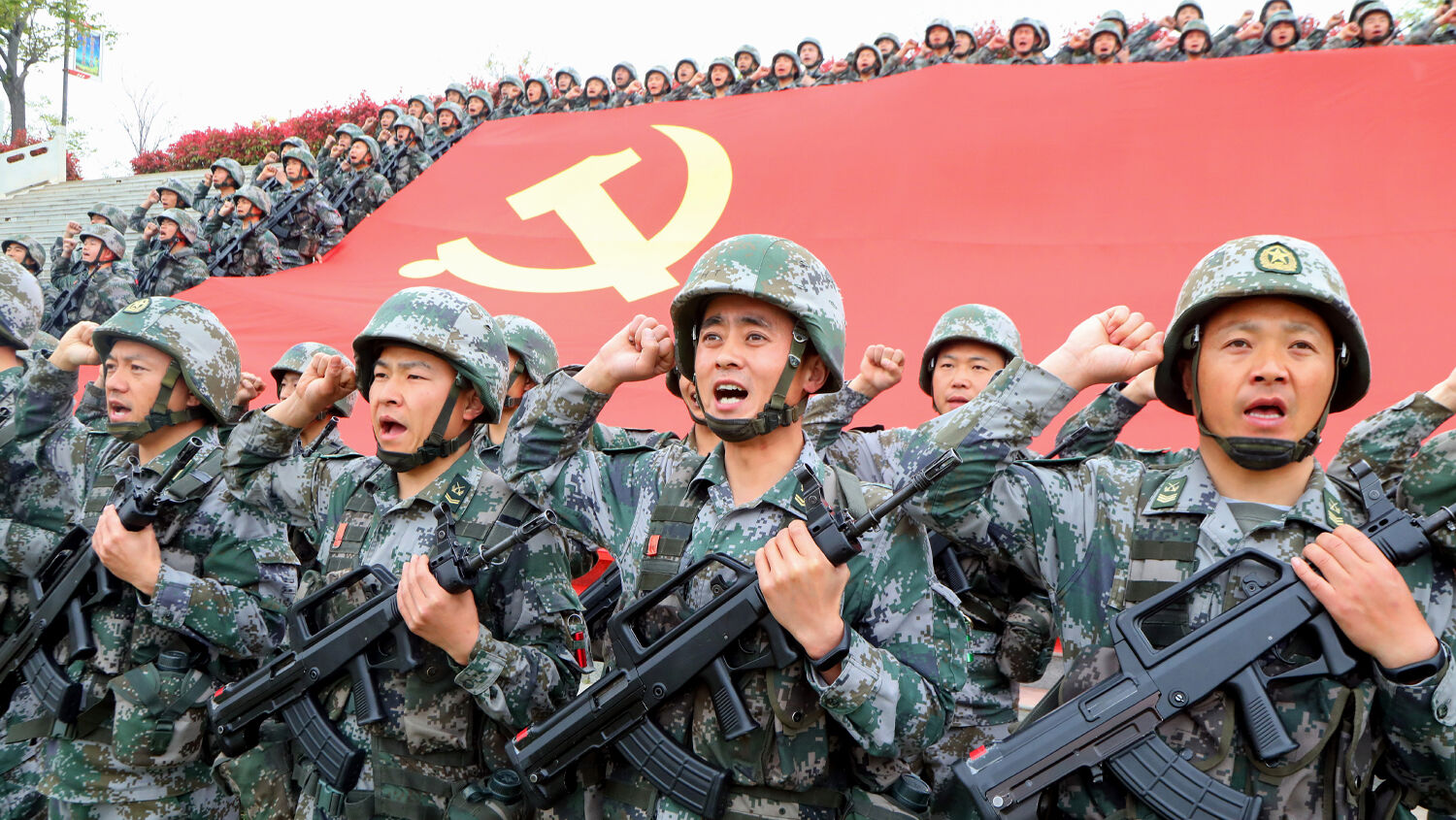 Global Military Spending Rises, Even While Economies Shrink
Global military spending reached $1.98 trillion in 2020, the Swedish Peace Research Institute in Stockholm (sipri) reported on April 26. This was an increase of 2.6 percent compared to 2019. At the same time, the global gross domestic product fell by 4.4 percent, largely due to the lockdowns, according to the International Monetary Fund.
China's spending increased for the 26th consecutive year. In 2020, China's military spending, with the second-highest budget in the world, was estimated at $252 billion, a 1.9 percent increase compared to the previous year.
The United States' spending reached an estimated $778 billion, a 4.4 percent increase over 2019. The U.S. accounted for 39 percent of global military spending in 2020. This marked the third consecutive year in which U.S. military spending increased after seven years of steady declines. "The recent increases in U.S. military spending can be primarily attributed to heavy investment in research and development, and several long-term projects such as modernizing the U.S. nuclear arsenal and large-scale arms procurement," said Alexandra Marksteiner, a researcher with sipri's Arms and Military Expenditure Program. "This reflects growing concerns over perceived threats from strategic competitors such as China and Russia, as well as the Trump administration's drive to bolster what it saw as a depleted U.S. military."
Military spending increased for nearly all North Atlantic Treaty Organization members. Twelve nato members reached the alliance's benchmark of spending 2 percent or more of gdp on their military. In 2019, only nine had reached that goal. Germany increased its military spending by 5.2 percent, to $52.8 billion, now ranking seventh. Compared to 2011, this was a 28 percent increase.
All of this increased spending demonstrates that the days of disarmament are over; the world is again preparing for war.
The number of wars even increased, with 21 occurring in 2020, according to the Heidelberg Institute for International Conflict Research. Altogether, it reported 359 conflicts worldwide in 2020, 139 of which were nonviolent. Millions of people, however, lost their lives in the 220 violent conflicts.
But that's just the beginning of worse to come.
Consider what is happening globally. Iran is in the process of developing nuclear bombs. North Korea has conducted multiple successful nuclear weapons tests. Russia, estimated to have more nuclear warheads than any other nation, is developing improved intercontinental nuclear missiles capable of bypassing any interceptions. Russia has also developed an unmanned nuclear-powered stealth torpedo. Experts believe that the names of these new weapons "Satan ii" and "Doomsday" are no exaggeration. To compete with global powers, Germany is seeking to unite European militaries under its helm; Russian troops in Eastern Europe only increase German urgency. China is threatening to take over Taiwan and the South China Sea. Western military analysts fear that the U.S. would lose in a military conflict with China. The U.S.'s supremacy has deterred major conflicts in the past. Yet another global conflict seems inevitable.
Jesus Christ warned that in the end time we would "hear of wars and rumours of wars …" (Matthew 24:6). Wars were prophesied to increase at a time of great calamity.
"For then shall be great tribulation, such as was not since the beginning of the world to this time, no, nor ever shall be" (verse 21). The world is gearing up for this prophesied "great tribulation." As Trumpet editor in chief Gerald Flurry has noted, "We are now at the edge of this nuclear abyss!"
Please request Mr. Flurry's free booklet Nuclear Armageddon Is 'At the Door' for a detailed explanation of what lies ahead. This free booklet will explain the prophetic relevance of what we see happening all around us. It will also explain why and how God will intervene to save mankind from total destruction.