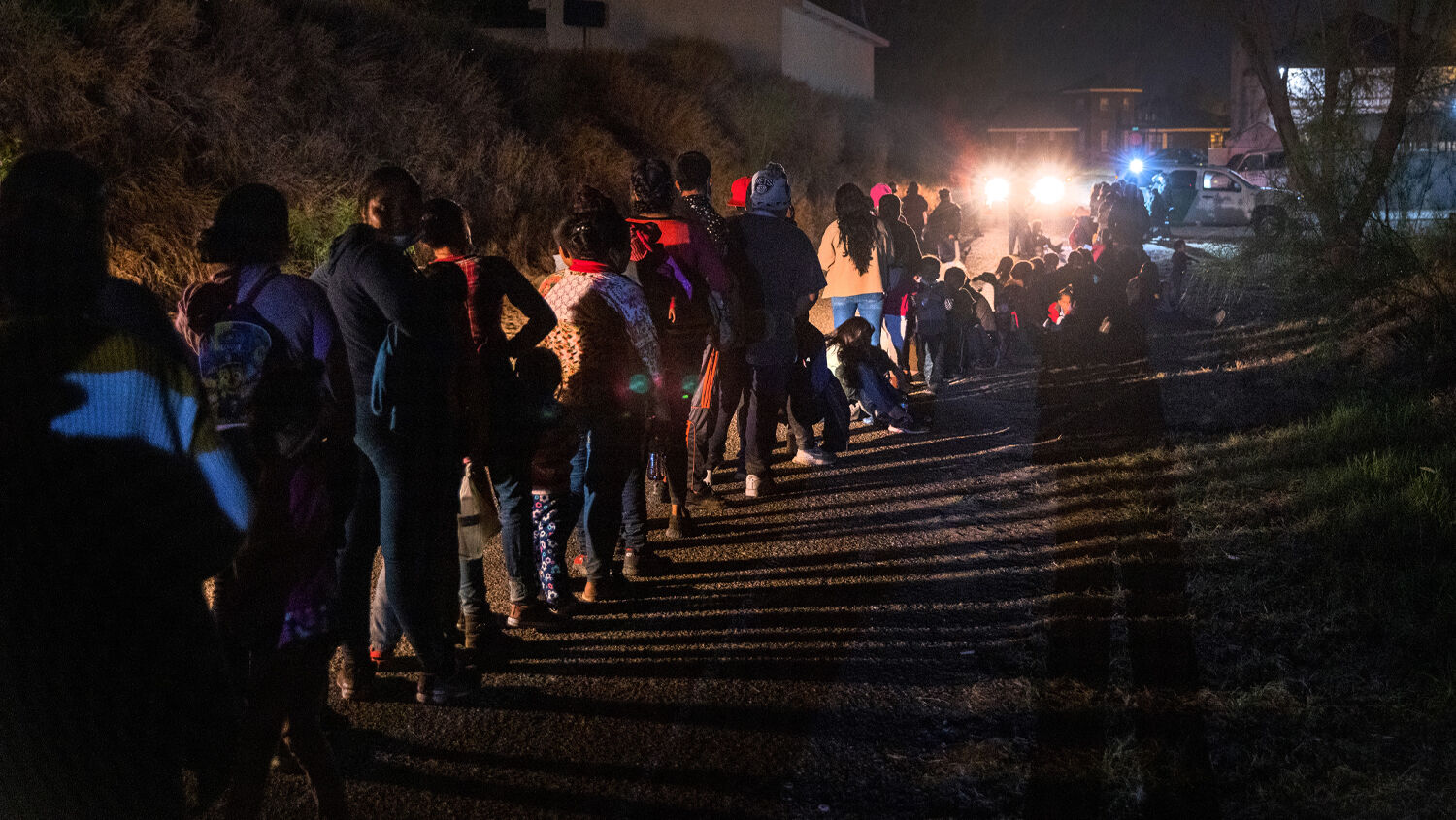 Donald Trump: Border Crisis Is 'Horrible Situation' That 'Could Destroy' America
In his first sit-down interview since leaving the White House, President Trump warned that 'the clock is ticking' for the United States of America.
The catastrophic crisis of America's southern border could add a quarter of a million people to the country's illegal immigrant population in less than a year. Yet no one in the radical Biden-Harris administration seems overly concerned. Joe Biden inadvertently referred to the situation at the U.S.-Mexico border as a "crisis" over the weekend. But White House Press Secretary Jen Psaki argued on Monday that Biden meant the conditions in Central America that have led people to flee their homes was the real crisis, not the Biden-Harris administration's abysmal lack of border security.
Yet Donald Trump and 76 percent of registered voters polled in a March 19-22 survey disagree.
In his first sit-down interview since leaving the White House, President Trump told Fox News host Sean Hannity that "the clock is ticking" for America. "They're playing it down as much as they can play it down. It's a horrible situation; could destroy our country," he said in an exclusive hourlong interview that aired Monday night. "People are pouring in. But you'll see something as the months go by like you've never seen before. Already it's like you've never seen before. There's never been anything like what's happened at our border. People are coming in by the tens of thousands."
Trump bemoaned the fact that his administration had largely resolved America's border issues when the Biden-Harris administration stopped construction on his border wall and started encouraging illegals to come. Trump also said he was seriously considering a presidential run in 2024, but the future of the Republican Party hinged on whether it could coalesce around a "Make America Great Again" platform in the 2022 midterm elections. And he volunteered to campaign on behalf of "Make America Great Again" Republican candidates in next year's elections. "If they need a rally, we'll do a rally, we'll do calls, we'll do all sorts of things," he said. "Almost everybody I endorse wins."
Some Trump supporters, such as former White House chief strategist Steve Bannon, are hoping that Trump runs for Congress next year so that he can be elected speaker of the house. Then if Republicans impeached both Joe Biden and Kamala Harris, Trump would be able to finish out the remainder of Biden's term and still run for president in 2024. And other Trump supporters, such as MyPillow ceo Mike Lindell, believe Donald Trump could be back in office even sooner if ongoing investigations prove widespread election fraud in the 2020 U.S. presidential election.
That scenario may sound like a long shot, but many Republicans realize that Trump is right about America's ticking clock. In addition to the national security threats posed by drug cartels and illegal immigrants on the southern border, the Biden-Harris administration is pushing a path to citizenship for more than 11 million illegal immigrants. And Fox News host Jesse Watters believes the main reason Democrats are doing this is to turn Texas into a blue state.
"Biden's trying to open the border so he wins Texas, but we're going to end up losing the whole country to China," he said in a program that aired February 6. "Turning Texas blue makes America dead."
Some analysts think demographic shifts caused by illegal immigration could turn Texas into a Democratic stronghold by the 2024 presidential election—meaning no conservative Republican would be able to win the presidential election. Democrats would be able to transform America into a socialist state, thereby destroying the constitutional republic.
This is why President Trump says "the clock is ticking" for America, yet Bible prophecy shows that God will spare America one more time before the clock strikes midnight. In "Why I Still Believe Donald Trump Is Coming Back," Trumpet editor in chief Gerald Flurry explained that Mr. Trump is an end-time type of King Jeroboam ii. And he also explained a prophecy from the book of Amos where God promises to save America from destruction in the time of Jeroboam. "And the Lord said unto me, Amos, what seest thou? And I said, A plumbline. Then said the Lord, Behold, I will set a plumbline in the midst of my people Israel: I will not again pass by them any more" (Amos 7:8).
"We have been watching this prophecy since June 1990, in the second issue of the Trumpet we ever produced," Mr. Flurry wrote. "It speaks of a time when God is preparing to measure the destruction of end-time Israel—the United States and Britain—and He says, 'I will not again pass by them any more' (verse 8). This is just before severe correction comes on these nations if they don't repent. They are receiving their final warning. … So the entire context of God saying I will not again pass by them anymore is the time of 'Jeroboam'—an end-time antitype of King Jeroboam ii of Israel."
This prophecy is why the Trumpet continues to assert that President Trump will return to power. We do not know exactly how this will unfold, but America does not have much time before out-of-control illegal immigration turns it into a balkanized state of feuding cultures on the verge of race war!
To learn more about how the book of Amos gives us a clear indication of where America is in the timeline of Bible prophecy, please read The Lion Has Roared, by Gerald Flurry.