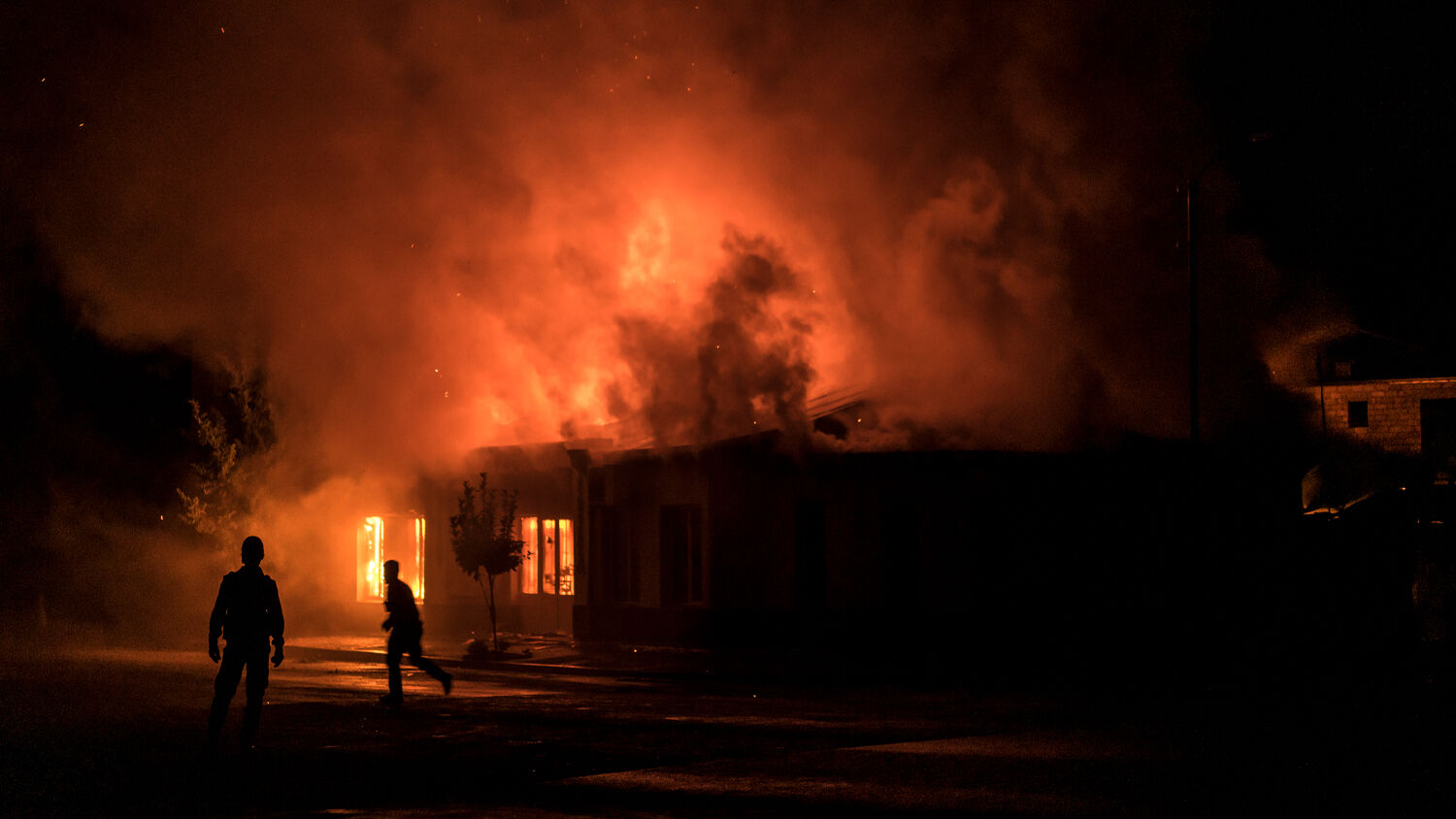 More Wars in 2020 Than 2019
Yet you can have hope.
During 2020, 21 wars took place. That's according to the Heidelberg Institute for International Conflict Research. The institute distinguishes between "dispute," "nonviolent crisis," "violent crisis," "limited war" and "war." Altogether, it reported 359 conflicts worldwide in 2020; 139 of which were nonviolent. Due to the year's 220 violent conflicts, millions of people lost their lives.
Eleven of the 21 wars took place in the conflict-ridden sub-Saharan region, where approximately 920 million people live. South Sudan, Nigeria, the Democratic Republic of the Congo, Mozambique, Somalia and Ethiopia were all affected by these wars.
Furthermore, seven of the "violent crises" in 2019 developed into wars in 2020. The struggle for secession of southern Yemen and the conflicts between Islamist groups and the governments of the Democratic Republic of the Congo and Mozambique are, for example, now considered wars.
German news station n-tv.de noted that most disputes are raged "over ideological, religious, legal or socioeconomic orientation of the political system." But most people fail to understand, as Herbert W. Armstrong wrote, "all our seemingly unsolvable problems and the evils in this world are spiritual in nature" (Mystery of the Ages). We are seeing conflicts surge in the world today because mankind is failing to deal with the spiritual aspect of these crises and wars.
Jesus Christ prophesied that wars would increase in the end time: "And ye shall hear of wars and rumours of wars: see that ye be not troubled: for all these things must come to pass, but the end is not yet" (Matthew 24:6). We are living through this prophesied time today. Yet no government leaders, religious leaders or so-called "experts" can explain the cause or solution to the many issues plaguing this Earth.
Christ clearly stated, however, that our hope lies in the fact that we know "all these things must come to pass."
This is why we at the Trumpet are continually pointing our readers to the Bible and its prophecies. That is the only place to find true hope! "[P]rophecy is a proof of God," Mr. Armstrong explained, "a proof of the divine revelation of the Bible. Prophecy is a taunting challenge that the skeptic dares not accept!" Bible prophecy is being fulfilled in the increasing number of wars today—that fulfilled Bible prophecy proves God's existence! (Please read Mr. Armstrong's booklet The Proof of the Bible to learn more about this inspiring truth.)
If you want deep, meaningful hope, then you need to know that God exists and understand His master plan for all mankind. This master plan is explained in detail in Mystery of the Ages. I urge you to request free copies of these eye-opening pieces of literature—and you too will see the hope beyond the increasing wars of this age.