Are You Laughing at Things You Shouldn't?
There's nothing funny about sin.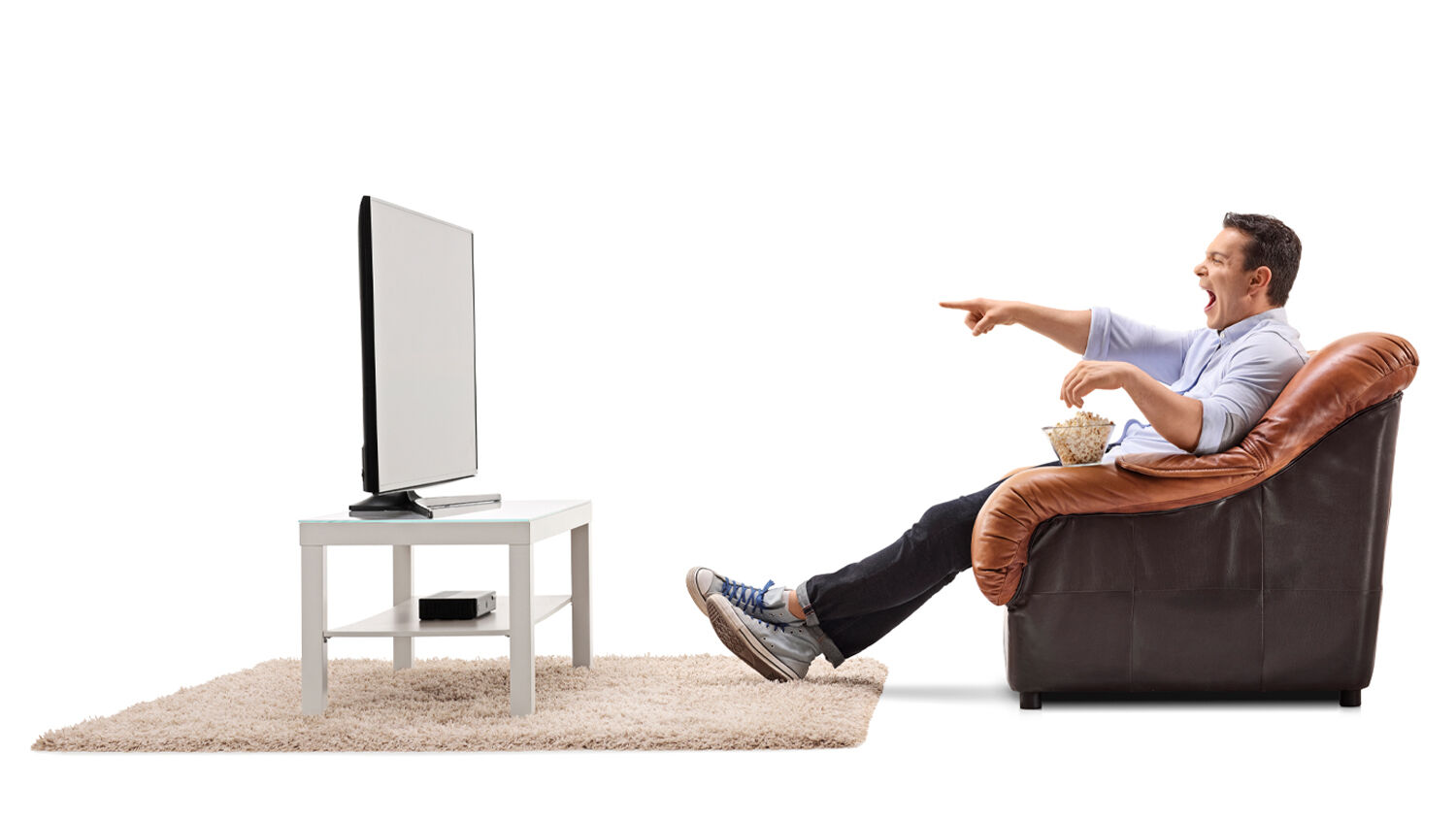 Are You Laughing at Things You Shouldn't?
There's nothing funny about sin.
I remember a movie review website that listed a paragraph's worth of profanities and other vulgarities for a pg-13 movie, then concluded, "All played for laughs." This is typical of entertainment and throughout our society: Sin is characterized as a joke.
God has humor, and He created each of us with it. But a true Christian must discern between good humor and laughing at sin.
We've all heard the words, after an inappropriate comment or action, "I was just joking!" It is easy to minimize sin by joking about it. Wrong humor can disarm our defenses against sin.
Many of the negative changes in our society started out as jokes in cartoon strips, television shows and movies. Audiences laughed at the idiotic dad who could never do anything right. Years later, they laughed at effeminate behavior. Today, those jokes are reality for many. Societal changes from every direction have obliterated families.
"But I fear, lest by any means, as the serpent beguiled Eve through his subtilty, so your minds should be corrupted from the simplicity that is in Christ" (2 Corinthians 11:3). Satan beguiled Eve by trickery, sophistry, cunning craftiness. The devil is a master at corrupting minds through a variety of methods, including wrong humor. How often have you been introduced to sinful concepts through jokes? When joking turns wrong, it is easy to "go with the flow."
Relate what Jesus Christ said in Luke 6:45 to humor: "A good man out of the good treasure of his heart bringeth forth that which is good; and an evil man out of the evil treasure of his heart bringeth forth that which is evil: for of the abundance of the heart his mouth speaketh." We reveal a lot about our thoughts with the humor we use.
The Apostle James gives some vital direction when it comes to how we should speak and, by extension, what we should listen to. "If any man among you seem to be religious, and bridleth not his tongue, but deceiveth his own heart, this man's religion is vain" (James 1:26). Consider the depth of this instruction. You could be doing a lot of good, but if you do not control your speech—including your humor—your religion is vain.
If you let God direct your thinking, your speaking and humor will follow suit. But it is a real challenge.
James 3:2 says, "… If any man offend not in word, the same is a perfect man, and able also to bridle the whole body." What power there is in speech! If you can control your tongue, you can control every facet of your life! Of course, no person is perfect. Only Christ has never sinned. He used God's Spirit perfectly to always speak God's words.
Consider what Christ said in John 8:38: "I speak that which I have seen with my Father: and ye do that which ye have seen with your father." Christ was giving strong correction: He always spoke what He learned from His Father, but the religious leaders of the day did what they had seen from their father, the crafty and subtle Satan. Two spirits are at work: God's Holy Spirit and Satan's broadcast.
What spirit is behind negative humor? Is it from God the Father or from the subtle Satan? True Christians must discern what is motivating their humor—and all their speaking (Hebrews 5:14). Ask yourself, Is my humor giving or getting? Is it serving others, showing love toward others, or hurting?
The spirit of society is, Relax! Don't take everything so seriously! Have some fun! It's just a joke! But what does God's Word say? "But fornication, and all uncleanness, or covetousness, let it not be once named among you, as becometh saints; Neither filthiness, nor foolish talking, nor jesting [or coarse joking], which are not convenient …" (Ephesians 5:3-4).
What positive steps can you take? James 3:8 says no man can tame his unruly and evil tongue. Does that mean it is hopeless to try? Not at all. "But Jesus beheld them, and said unto them, With men this is impossible; but with God all things are possible" (Matthew 19:26). With God's help, we can learn to control what we listen to and our tongues. We can grow to be more like God the Father and Jesus Christ.
Notice this practical instruction in James 3:13: "Who is a wise man and endued with knowledge among you? let him shew out of a good conversation his works with meekness of wisdom." "Conversation" means "conduct" or "by his good life." A true Christian has a pattern of good conduct, of proper speaking, including uplifting humor at the right time.
Be on guard against coarse joking, but also put effort into having good conversation. What constitutes good conversation?
"But the wisdom that is from above is first pure, then peaceable, gentle, and easy to be intreated, full of mercy and good fruits, without partiality, and without hypocrisy" (verse 17). Meditate on those words, study their meanings, measure your conversations against them. Was your conversation and humor pure, peaceable, gentle, full of mercy and good fruits, without partiality or hypocrisy? That is quite the standard! But what a great goal!
Strive to lift people up with your words, including your humor. A hearty laugh can elevate a person's mood and be helpful in many ways. Ecclesiastes 3:4 says there is a time to laugh. Never laugh about sin, but enjoy a lifetime of good laughs.