Intelligence Can't Solve Man's Problems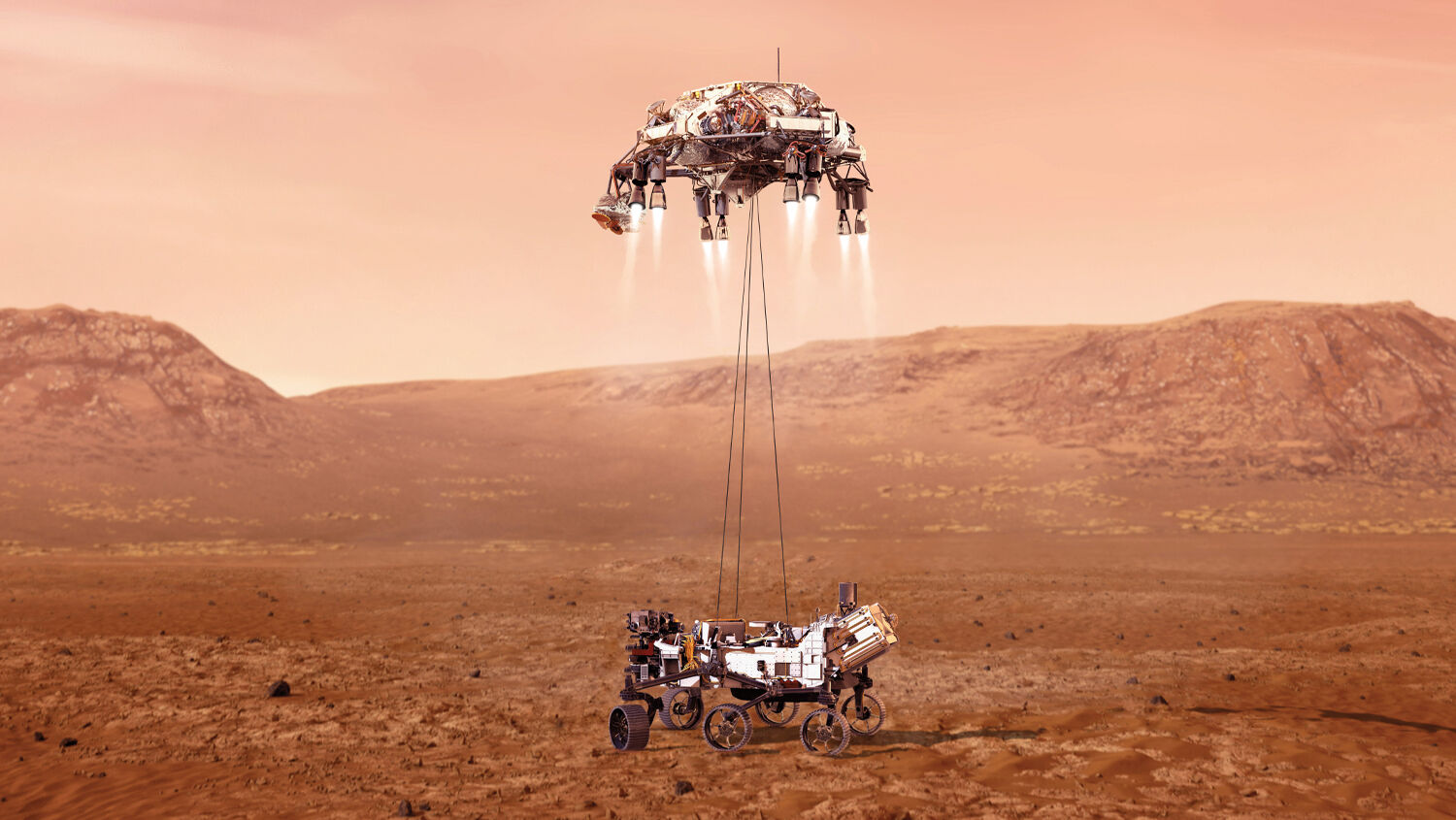 Intelligence Can't Solve Man's Problems
The Mars mission brings to mind both the dramatic strengths and the tragic weaknesses of our human minds.
Consider the paradox here: The human mind can surmount thousands of technical problems and land a perfectly functioning, high-tech, remotely controlled robot on another planet.
Why, then, cannot humanity's best minds solve poverty? And end war? Surely getting along with one another can't be much more complicated than vaporizing Martian rocks with lasers?
Actually it is.
Man "is limited in knowledge to that which may be transmitted into the brain through the physical senses of sight, hearing, tasting, smelling and feeling," Herbert W. Armstrong wrote in his magazine the Plain Truth, predecessor of the Trumpet. "Man's most serious problems are spiritual in nature. But man is naturally confined to thinking solely in terms of the physical and material. He cannot grasp or comprehend spiritual problems or spiritual knowledge" (September 1980).
On a physical level, man has "a God-type mind," Trumpet editor in chief Gerald Flurry said in October 2004. It's a "mind power that ought to just stagger us in wonder and awe."
Mr. Armstrong wrote, "The human mind's capacity for material accomplishment seems unlimited." As God looked down on mankind working together at the tower of Babel in antiquity, He said, "nothing will be restrained from them, which they have imagined to do."
But God had to stop mankind at Babel. He effectively jammed their communications and decentralized them. Why? Because when man uses his brilliant mind and his five senses, he only brings himself closer to destroying others and himself. Without the vital spiritual dimension of knowledge, man can build towers and rockets—but he cannot bring peace. He cannot stop crime, hatred, perversion or hopelessness. He hasn't even really gotten a handle on famine, epidemics or poverty.
With that spiritual dimension missing, mankind's amazing physical accomplishments have just meant more wars with increasingly destructive weapons.
The wonderful news is that human nature will change!
First, man will need to learn just how deficient, how incomplete, his mind is without the spiritual dimension from God. Then God will make it so that "the earth shall be full of the knowledge of the Lord, as the waters cover the sea" (Isaiah 11:9).
When mankind is willing to listen, God will show the world the way to peace. He will give us the spiritual answers to our problems and the will to provide the crucial component that is so conspicuously absent from intelligent life here on Earth: His Holy Spirit (1 Corinthians 2:11-14).
Man already has a God-type mind on the physical level. God plans on adding to that, giving man a God-type mind on the spiritual level, as well. He wants to create His perfect mind in mankind!