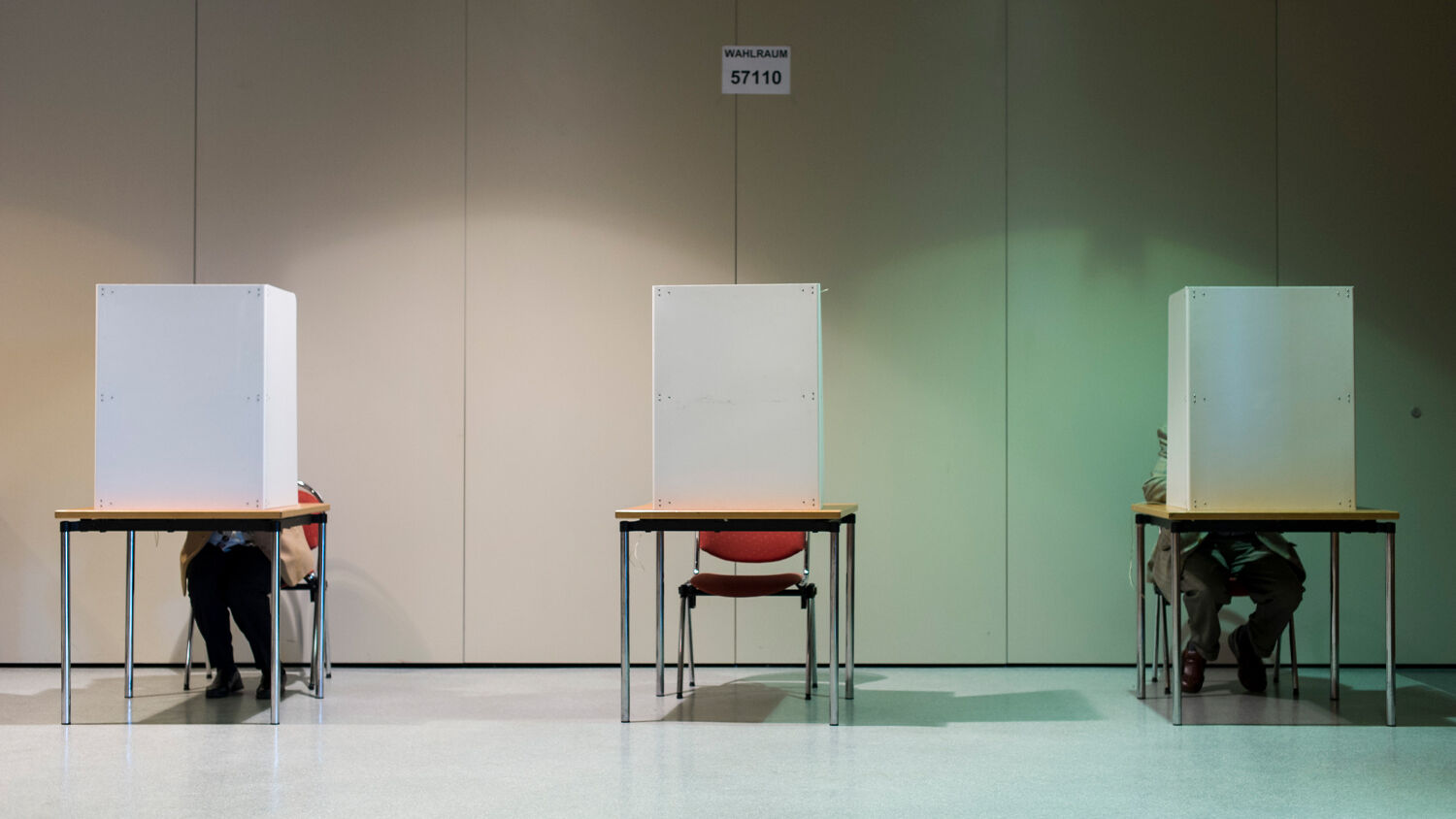 Three Major European Countries Enter Political Uncertainty
A wave of political upheaval hits Europe. Will the crisis bring about Europe's prophesied 10 kings?
A series of major elections are scheduled to take place this year. Portugal will hold elections in January; followed by elections in Catalonia in February. In March, there will be elections in the Netherlands, Israel and Bulgaria. In April, Albania will hold elections, and in May, there will be elections in Scotland, Wales and Cyprus. Other elections are scheduled later in the year, most notably in Germany in September.
But recent events in three major European countries could start a wave of even greater political upheaval.
On Wednesday, January 13, the Italian government's ruling coalition broke. Political chaos is looming. On January 15, the Dutch government announced its resignation over a scandal that involved fraud in the child welfare system. On January 16, Germany's leading Christian Democratic Union party chose a new chairman but has yet to find its next chancellor-candidate.
Before the coronavirus crisis, fear of right-wing populists haunted Europe. This fear is now reemerging.
Italy
In a strategic power play, Italia Viva party leader and former Prime Minister Matteo Renzi removed his centrist party from the nation's ruling coalition. Renzi's decision followed a dispute with current Italian Prime Minister Giuseppe Conte over the country's covid-19 recovery plan, which has hurt the economy and angered many.
Italy's government collapsed in 2019, forcing the most recent coalition to form. At the time, Matteo Salvini, leader of Italy's Lega party, decided to push for new elections. His attempt failed, however, and a new coalition, including Renzi's Alive party and excluding Salvini, was formed.
Salvini is still in parliament today. He is again pushing for fresh elections, hoping to finally get his will.
But Renzi's recent decision is not intended to force new elections. If that were to happen, Italy's right could win a majority. The Jacobine noted:
All signs are that an early election would hand an absolute majority of seats to the so-called "center-right" alliance, led by Salvini's Lega … and Giorgia Meloni's post-fascist Fratelli d'Italia …. The third part of this alliance, Berlusconi's Forza Italia, is currently rising in polls at the expense of Lega, at around 10 percent.
To prevent new elections, Renzi likely hopes to form a new centrist government in which he gains more power. However, his power play risks Italy's right using the crisis to their advantage.
With each crisis in Italy, new elections are becoming more and more likely. We can expect more political upheaval to follow and the call for strong leadership to get louder in Italy.
The Netherlands
"As is so often the case in Europe: The failure of the Dutch government opens up opportunities for right-wing populists," faz.net noted (Trumpet translation throughout). A parliamentary investigation in the Netherlands revealed that around 10,000 families were wrongly accused of fraud and forced to repay tens of thousands of euros in daycare grants between 2013 and 2019. Now, just weeks before the parliamentary elections in March, Prime Minister Mark Rutte has resigned.
Rutte may be able to govern in an executive manner until new elections are held. But the scandal will likely complicate the formation of the next government. The current government consists of the People's Party for Freedom and Democracy, Christian Democratic Appeal, Democrats 66, and Christian Union. The complexity of the coalition already caused record-long coalition negotiations in 2017. One can only imagine how difficult it will be for the next government to form.
As dissatisfaction rises, the call for strongman rule is getting louder in the Netherlands.
Germany
North Rhine-Westphalian State Premier Armin Laschet was appointed the new leader of Germany's Christian Democratic Union (cdu) on January 16.
Laschet is seen as a loyalist to Chancellor Angela Merkel. It is believed he will continue many of her policies. Yet many in the party are concerned that his moderate views will allow Germany's far right to regain strength. The cdu has lost hundreds of thousands of its voters to the far-right party, Alternative für Deutschland, which became the second strongest force in parts of Eastern Germany.
For this and other reasons, many cdu delegates voted for the more conservative candidate Friedrich Merz. Due to his popularity among the German populous, many conservatives still demand that he should be involved in the upcoming government or even become the Union's chancellor-candidate.
The result at the cdu party congress shows how divided the party is: Laschet received 521 votes, Merz 466. "However, Laschet's election did not spark any enthusiasm," Spiegel Online noted on January 18. "More than half of Germans said "No" when asked whether he is a good choice as party leader. This is the result of a representative survey by the opinion research institute Civey for Spiegel."
German elections are in September. It is still unclear who the Union's next chancellor-candidate will be. It is also uncertain if the party can overcome its internal division. Major state elections are scheduled in the lead-up to Germany's federal election. Poor election results may pressure the cdu leadership even more. The people's cry for strong leadership will get louder.
Strongmen Prophesied to Rise
There are many speculations about the future landscape of European politics. However, an often-ignored source has foretold what we are seeing before our eyes.
Based on various Bible prophecies, the late Herbert W. Armstrong foretold that Europe's political landscape would drastically change within a short period of time. One prophecy he based this prediction on is found in Revelation 17: "And the ten horns which thou sawest are ten kings, which have received no kingdom as yet; but receive power as kings one hour with the beast. These have one mind, and shall give their power and strength unto the beast" (verse 12). Most Christians ignore this prophecy, or attempt to draw their own conclusions about what it means. But as Mr. Armstrong explains in Who or What Is the Prophetic Beast? the Bible interprets itself.
A "beast" is a prophetic symbol for a kingdom or empire. This prophecy speaks of a European superstate led by "10 kings," or strongmen. Based on various prophecies and history, Mr. Armstrong foretold that Germany will be ruling this empire and that Italy would most certainly be part of it.
Concerning the Netherlands, he wrote in the Plain Truth, October 1962: "The 'Beast,' then, is the Leader, or Ruler, over all—and 10 other dictator-kings, or lesser rulers over 10 European nations or nation-groups (the 'Benelux' nations, Belgium, Netherlands and Luxembourg, for example, might constitute one of the 10), are to be associated in this union of European nations. The 'one hour' of their reign indicates, as in verse 10, a very 'short space' of time."
In 2021, we may see this prophecy fulfilled, at least in part. The current political turmoil is indication that the fulfillment of this prophecy is near. If you want to understand why God gave this prophecy to begin with, and learn where it all leads, request Mr. Armstrong's free booklet Who or What Is the Prophetic Beast?