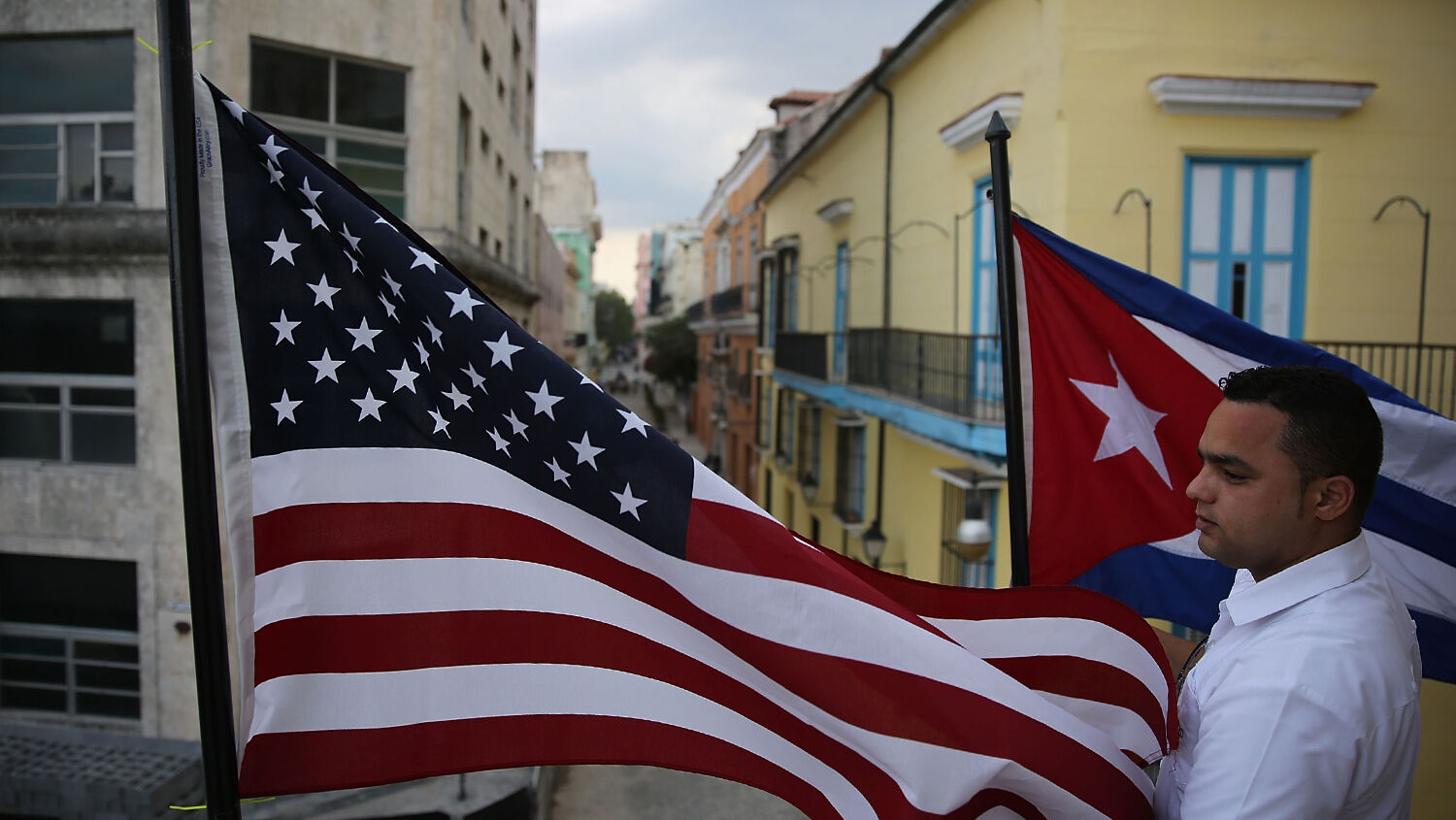 Silicon Valley Helps Cuban Spies
Big Tech is building an espionage center against the United States.
The presumptive next president of the United States is promising to overhaul America's relationship with Cuba. "I'd try to reverse the failed Trump policies that inflicted harm on Cubans and their families," Joe Biden told nbc in September. That means Biden wants to reinstate Obama-era policies of greater engagement with the Communist dictatorship.
Joe Biden was vice president when his boss, Barack Obama, reestablished diplomatic relations with Cuba. With the help of Pope Francis, the Obama administration relaxed travel restrictions and expanded commercial ties between the U.S. and Cuba. This administration also removed Cuba from the official U.S. State Sponsors of Terrorism list, even though there was evidence that Cuba was aiding terrorists in Iran, North Korea and Venezuela.
President Donald Trump reversed many of his predecessor's Cuba policies by restoring travel restrictions and reenacting economic sanctions. But President Trump did not put Cuba back on the U.S. State Sponsors of Terrorism list, nor did he eliminate an Obama-era policy allowing U.S. telecommunications companies to operate in Cuba. So while Biden's transition team wants to re-lift economic sanctions on Cuba, the truth is that some of the most significant "lifts" never fully went away. In fact, loosened restrictions on the sale of U.S. technology may prove to be one of the worst parts of the U.S.-Cuba Deal.
In 2014, President Obama argued that Cuba's lack of American technology was keeping the island "closed off from an interconnected world." So he opened the door for Big Tech companies to expand Internet access and mobile phone networks throughout Cuba. Former Google ceo Eric Schmidt met with Cuban President Miguel Diaz-Canel twice in 2018, and Alphabet Inc. has announced plans to work with Cuba's state-owned telecoms monopoly etecsa on improving connectivity on the Communist-run island.
The Google technology center in Havana curiously dons the logos of Apple, Facebook, Instagram and Microsoft, indicating that a consortium of Silicon Valley companies has successfully established a foothold in Cuba. Some ambitious venture capitalists are even referring to Cuba as the next Silicon Valley and a new Promised Land.
Despite Obama's lament that a lack of American technology has held Cuba back, selling U.S. tech to a Communist dictatorship may be a bad idea.
According to a 2012 House Committee on Foreign Affairs report titled "Cuba's Global Network of Terrorism, Intelligence and Warfare," "Cuba is perfectly located to be in a downlink for all U.S. communications. It is, in fact, the only place outside of Fort Meade in the Western Hemisphere where large-scale interception of communications is possible."
Cuba's strategic location has made it a target from any foreign power that wants to spy on the United States. During the Cold War, the Soviets ran a Signals Intelligence station in Lourdes, Cuba, and many security analysts believe Cuba is still surveying the U.S. and turning over their intelligence to Russia, China and Iran. In his book Why Cuba Matters, Néstor Carbonell related how Cuba is helping Russia and China develop cyberwarfare capacities.
So how do you think Cuba is using the tech that Silicon Valley companies are giving it?
Mobile network security analyst Gary Miller is warning that China is using mobile phone networks in the Caribbean to spy on Americans. In response to this threat, Big Tech companies are making deals to connect their networks to the networks of Cuban companies. If America continues down this path, Havana could become a high-tech espionage center selling America's secrets to America's enemies using America's technology.
"You need to beware of what is happening in Cuba!" Trumpet editor in chief Gerald Flurry wrote in 2015. "This is a dangerous world. America is like a silly dove walking right into a deadly trap. Cuba isn't dead. Communism isn't dead. And Cuba is reemerging as a clear and present danger to the very existence of the United States!"
Bible prophecies, like the ones in Jeremiah 30, foretell that God will bring Great Tribulation on end-time Israel, which is primarily modern-day America and Britain. To learn more about the role Cuba may play in this Tribulation, please read "The Deadly Dangerous U.S.-Cuba Deal," by Gerald Flurry.