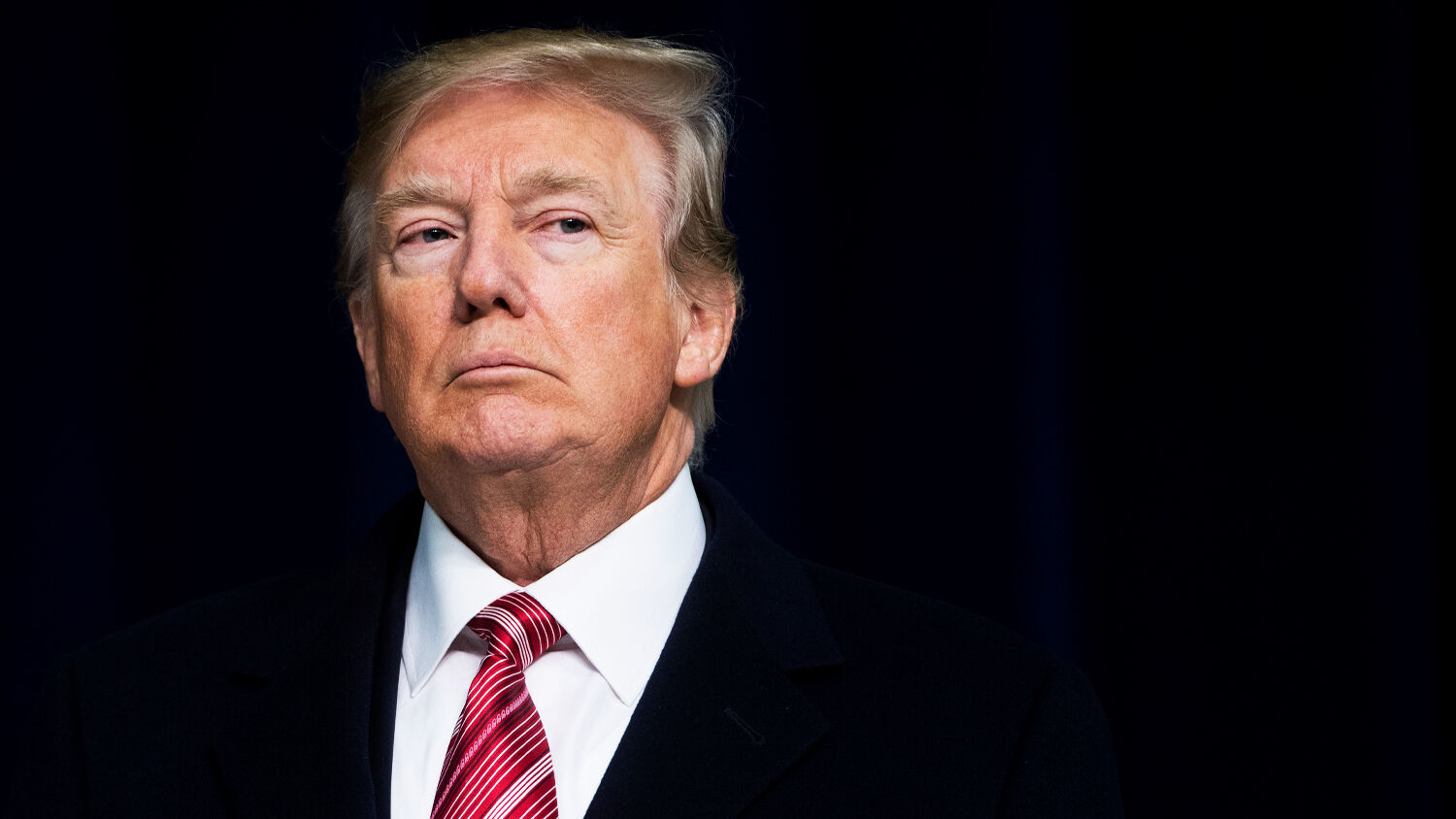 Trump Campaign Sues Georgia, Michigan and Pennsylvania
Half the nation is going to believe that this election was stolen.
National news media has announced that Democratic presidential candidate Joe Biden won both Wisconsin and Michigan in the 2020 United States presidential election. That means President Donald Trump's only path to victory involves winning every state that still has not been called for a presidential candidate unless one of those states called for Biden is officially convicted of voter fraud. With this calculus in mind, the Trump campaign has filed lawsuits on Wednesday in Georgia, Michigan and Pennsylvania. These lawsuits join existing Republican legal challenges in Nevada and Pennsylvania, demanding better access for election observers at stations where ballots are being counted.
The Trump campaign has also announced that it will ask for a recount in Wisconsin.
In both Michigan and Wisconsin, vote dumps early Wednesday morning showed 100 percent of the ballots being for Biden, without a single ballot for President Trump. After Daily Wire contributor Matt Walsh noted one particularly egregious 138,339-vote dump for Biden in Michigan, a spokesperson at Decision Desk HQ reported that this dump was due to a clerical error. The error has been corrected, but it seems it was only discovered due to the efforts of Matt Walsh and Federalist contributor Sean Davis. What other errors were not caught?
https://twitter.com/AndySwan/status/1323990699017228288
A woman monitoring the ballot counting in Detroit filmed a white van, a Chrysler 300, and a Ferrari pull up with over 130,000 additional ballots for Biden that had not been delivered before the cut-off time. Another mysterious all-Biden vote dump in Wisconsin helped overcome a 4.1 percent Trump lead in the middle of the night. Seven Milwaukee wards actually reported more 2020 presidential votes than registered voters. Of Milwaukee's 327 voting wards, 90 reported turnout greater than 90 percent, seven reported turnout greater than 100 percent, and two reported turnout greater than 200 percent.
The Trump campaign cited "reports of irregularities in several Wisconsin counties which raise serious doubts about the validity of the results" in its recount request.
President Trump currently trails Biden by around 11,000 votes in Nevada, but a Republican lawsuit is alleging that 10,000 people cast ballots who no longer live in Nevada.
Pennsylvania law allows mail-in ballots to be received until November 6, as long as they are postmarked before the election. But John Daniel Davis at the Federalist wrote that the state is "relying on the Democratic secretary of state's plan to count indisputably late mail-in ballots as though they were received on Election Day—even if they have no postmark." This has led to a "game of chicken," where both rural and urban counties have stopped counting ballots while they wait for the other to send in their tallies.
Philadelphia and Pittsburgh need to wait for the rural counts so they know how many mail-in ballots they need without exceeding the total voter registration.
In summary: There is almost no way either Joe Biden or Donald Trump can win the presidential election without a number of court victories over incidents of voter fraud.
No matter what happens, half the nation is going to believe that this election was stolen. If Mr. Biden wins, 68 million Trump voters will think it is because of voter fraud. If President Trump wins, 70 million Biden supporters will think it is because Mr. Trump stacked the courts with conservative judges who ruled there was fraud to give Trump a victory.
The late Herbert W. Armstrong explained in his landmark book The United States and Britain in Prophecy that the English-speaking peoples who settled the United States and Britain are the descendants of ancient Israel. This means that the Bible's end-time prophecies concerning Israel are primarily directed at the United States and Britain.
Some 2,500 years ago, God revealed an end-time prophecy to a Jewish slave named Ezekiel. "Moreover he said unto me, Son of man, eat that thou findest; eat this roll, and go speak unto the house of Israel" (Ezekiel 3:1). This prophecy is addressed to "the house of Israel." It was not delivered to Israel in Ezekiel's day, because 10 of the 12 tribes of Israel were already in captivity in Assyria. Yet God had Ezekiel write down His message to Israel, foretelling of a future time when famine and war would devastate the cities of a rebellious Israelite nation.
"Moreover the word of the Lord came to me, saying, Son of man, eat thy bread with quaking, and drink thy water with trembling and with carefulness; And say unto the people of the land, Thus saith the Lord God of the inhabitants of Jerusalem, and of the land of Israel; They shall eat their bread with carefulness, and drink their water with astonishment, that her land may be desolate from all that is therein, because of the violence of all them that dwell therein. And the cities that are inhabited shall be laid waste, and the land shall be desolate; and ye shall know that I am the Lord" (Ezekiel 12:17-20).
This passage describes cities being laid waste "because of the violence of all them that dwell therein." This is describing a civil war that escalates into a foreign invasion. In Ezekiel 5, God reveals that one third of the nation's population will die from the pestilence, famine and violence that result from the civil war. "The pestilence, or plague of violence, will cause many health problems that lead to famine," Trumpet editor in chief Gerald Flurry writes in his book Ezekiel—The End-Time Prophet. "Sewage disposal will be disrupted. Gas lines will be broken. Jobs will be lost. Society will unravel and the collective panic will bring a stock market disaster! It will get so bad that violence and famine will take millions of lives!"
Such devastation has never occurred in an Israelite nation from the time of Ezekiel until now. How could a dramatic prophecy like this be fulfilled? How could the most powerful nation in history fall to such a terrible fate? Abraham Lincoln answered this question 182 years ago. He said "All the armies of Europe, Asia and Africa combined, with all the treasure of the Earth (our own excepted) in their military chest, with a Bonaparte for a commander, could not by force take a drink from the Ohio or make a track on the Blue Ridge in a trial of a thousand years. … If destruction be our lot, we must ourselves be its author and finisher. As a nation of freemen, we must live through all time or die by suicide."
History shows that when a nation falls into division and infighting, it quickly becomes consumed by internal crises that leave it vulnerable to attack by foreign enemies. This is exactly what God prophesies will happen to America in the near future. Why? Because Americans have rebelled against His law. The dangerous level of ideological division in modern-day America is leading to the ultimate fulfillment of some sobering prophecies.
The grand lesson of all history is that the law of God is the only law that leads people to peace, unity and prosperity. As people seek unity with God, they also achieve agreement with each other. As political division and civil unrest grips America, as hostile foreign powers rise, it's time to look to the same Bible Abraham Lincoln did and seek the Eternal while He may be found and call upon Him while He is near!